I enjoyed the hell out of last week's Epilogue. Not because of anything I did. The email I received from blitzbat27 made that post. It will be a forever-memory for me.
Speaking of forever, the 4-pack is still for sale. Do you think the people that told him that it is worth $400 to $500 are the people bidding? I do.
I think if you drew a Venn Diagram, then the winner of that 4-pack will be a person who said it was expensive and said it was "real" (and not an open 4-pack with an extra figure stuffed in). I also think the winner will validate it's authenticity.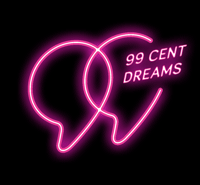 There aren't any $0.99 listings this week. Bummer.
I know there were some, but all of them have been previously mentioned.
In fact, there was almost nothing worth mentioning this week. eBay, at the time of writing, is an incredible dumpster fire. There were two listings worth mentioning.
– Does anybody else laugh when they see these figures? I do. Those figures always make me think of this.
– Another eyes-filled-in #141 figure.
Without a satisfactory about of eBay listings I didn't want to waste my time. And yes, I know this website by default is a waste of time. I didn't want to scroll through eBay without any output. Better?
I drew inspiration from this week's Auction Watch. Without commentary (minus one quip) I present the M.U.S.C.L.E. listings, not previously highlighted in some way on this site, using the word "rare" in their auction description. I went through 15 pages with 50 results on each page. Take a look at all the rare M.U.S.C.L.E. items you can add to your collection. Dare to dream.

–
Rare.
–
Rare.
–
Rare.
–
Rare.
–
Possible rares. (One of my favorite types of usage.)
–
Rare.
–
Rare.
–
Rare.
–
Rare.
–
Rare.
–
Rare.
–
Rare.
–
Rare.
I think I could create a "rare" division of Forever Unsold. It would start with the 13 listings above.
Wow. The AOTW Winner #1 destroyed
the competition last week
. There were only two votes not for the winner. We could have a future Battle of the Champions winner based on the strength of this showing.
I'm sure plenty of assholes will object to that suggestion. They will need to bring their best efforts, and these four combatants are kicking off some spectacular asshole behavior.
The AOTW #1 must have been inspired by last week's winner. He saw an empty box with a $54.99 BIN and clearly thought, "Well, with the figures it probably costs $400!"

The
AOTW #2
is a Flesh #60 with a $24.95 BIN might seem like an odd choice. We've already had a #60 become the second AOTW Battle of the Champions Winner. It doesn't matter. Asking this much money for a Flesh figure is criminal in my mind.
But this seller didn't just do it once. The AOTW #3 is another of their figures listed with a $24.99 BIN. This seller has five M.U.S.C.L.E. figures listed. Even if you combined the figures into a singular lot, I don't think any of the BIN's approach sanity.
Finally we have our AOTW #4. I'm not precious about figure condition. – filthy $7.99
Cast your vote (below) and crown the next AOTW Fatal-Four Way winner. Here are the four combatants:

| | | |
| --- | --- | --- |
| | vs. | |
Remember to cast your vote and crown this week's AOTW Fatal-Four Way winner:
There used to be a long write-up about the first and second ULTIMATE AOTW Battle of the Champions Winners. The 3rd winner has a tiny backstory, which made me think we don't need the full saga anymore.