this 4-pack
? That was two weeks ago. It
finally
ended.
I can't believe anybody would spend $38 on an open 4-pack. I'm speechless. Does anybody know the winner?
Have they already validated it's authenticity. 🙄
These kind of situations make me wonder. Why are M.U.S.C.L.E. collectors so desperate to make things rare? I feel like M.U.S.C.L.E. collectors work overtime trying to make something rare. They want Class B to be rare. They want a Green #168 to be priceless. They want an open 4-pack to be a 5-pack.
Why? Does this happen in any other hobby? I can't think of similar behavior with vintage Star Wars figures. But it does remind me of when new collectible toys are released. Remember when Fistful of Power came out?
Collectors raced to figure out what was "rare," argued about prices, and generally went crazy for a little bit. I'm sure FOP Master Set Fools, like their M.U.S.C.L.E. counterparts, still love the hobby – but most moved on. And the desire to declare everything rare went away. The "rare discussion" shifts to the next collectible toy line. How does M.U.S.C.L.E. stay stuck in the make-it-rare-phase?
Do you guys agree? Disagree?
I think M.U.S.C.L.E. is stuck in that phase because there is truly not that much "rare" stuff. To get that bigger dopamine rush you need to imagine your purchase is a priceless, hard to find gem. You get a bigger social media reaction if you can pretend the item has a bigger, better backstory – instead of just being a Green #56 figure.
And that desire for rarity ties in nicely to all the "rare" listings last week. I thought it would be interesting to follow up on those 13 listings.
| | | |
| --- | --- | --- |
| #1 – Rare. | | Well, this "rare" gem is still available at $38. When I look at these figures all I can see are figures that became almost instant clearance items. They remind me of the endless 2001 Manimals I always saw at Kaybee Toys. |
| #2 – Rare. | | Unsold. And no longer listed. |
| #3 – Rare. | | It's easy to justify calling a lot "rare" when it sells for the outrageously high price of $16.89. Wait. That doesn't seem correct. Could these have just been regular Flesh figures? |
| #4 – Rare. | | This "rare" lot of six figures had a $40 opening bid. Certainly justifiable for a "rare" item. Strangely, the lot didn't sell. The seller did the only logical thing; relisted with the same $40 opening bid. |
| #5 – Possible rares. | | You can tell collectors were truly excited about this "rare" listing. How? Because there were so many bidders. How many bidders? One. Hmmm. That doesn't make sense. I guess there was simply one person willing to pay $32.95. I wouldn't have paid that price for that lot. |
| #6 – Rare. | | Unsold and still listed. I guess the $7.49 price tag is too much for this "rare" item. |
| #7 – Rare. | | Can you believe this "rare" Flesh #65 is still for sale? I'm surprised there isn't a bidder willing to pay $6 for a "rare" item. |
| #8 – Rare. | | Paying $30 for a lot of 24 Flesh figures isn't the greatest deal ever, but it's also not the worst. When you pay $30 for 24 "rare" figures – then you got quite a steal. |
| #9 – Rare. | | A $49.99 BIN sounds like a steal when you're talking about a "rare" item. I know I'd love to buy a Non-Poster figure for $49.99. However, $49.99 for a lot of 24 figures seems rather absurd. It looks like the entire world agrees because the "rare" lot is still for sale. |
| #10 – Rare. | | A "rare" lot of 22 Flesh figures. Can you believe every buyer in the world disagrees with the seller's opinion of this "rare" lot. Everybody agreed that a $29.99 BIN is stupid. |
| #11 – Rare. | | The $19.99 opening bid was too high for this "rare" lot of 11 Flesh figures and a counterfeit figure. The seller knew the only sane reaction to the lot going unsold was to relist it with a $19.99 opening bid. |
| #12 – Rare. | | Thus far, I know I've been pretty sarcastic. But a final price of $10.99 for 20 mixed figures isn't too bad. It's just a shame they used the word "rare." It certainly didn't help sell these figures. |
| #13 – Rare. | | Our final "rare" listing is unsold and still listed. Can you believe nobody wants to pull the trigger on this $25 BIN "rare" lot? I can. |
There's only one conclusion that can be drawn: Using the word "rare" is crucial to eBay success when selling M.U.S.C.L.E. figures.
Wait, what am I saying? I was stuck in snark-mode.
You don't need to exaggerate when selling M.U.S.C.L.E. items. We're a passionate fanbase. We're, largely, and knowledgeable fanbase. We'll find the good stuff. We'll overpay for really good stuff. Just stop pretending your M.U.S.C.L.E. item is rare.
– Obviously needed to use the word "rare."
– There's only one thing I disliked.
– A $2.99 opening bid and a $3.89 BIN for four figures. What? Can I get some help understanding the logic?
– You can trust me when I say, "This is not a "rare" #134 figure." I'm less confident saying it is Salmon. Or Flesh? Those pictures make me feel old.
– WHAT?!?! Somebody please explain.
– Speaking of explanations, why do you guys like the #153 flipping the bird? It's been done so many times. And it is just so…on-the-nose and obvious. It would be like turning #99 into a Wilson.
– Thank god there is a dime. How would this lot have sold without a sense of scale?
– The AOTW #2 should keep an eye on this listing.
– I wish collectors would keep explaining to me that SC is rare.
– Who's the winner? Master Set Fool or Greedy Prospector. I think it will be the latter.
– Dumb.
– THIS should start at $0.99.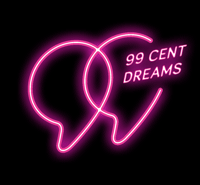 I don't want to wake up, because this week my dreams seem to be coming true. I am equally shocked and thrilled by the number of listings starting at $0.99.
If there is one thing that can immediately help the M.U.S.C.L.E. hobby, then it would be the $0.99 listings becoming the norm. Seeing all of these $0.99 is simply wonderful. It makes me genuinely happy.
– 4-pack starting at $0.99. Although the keyword spamming makes me roll my eyes.
– Are you trying to be better than a $0.99 opening bid?
– I think so and I love it.
– Please count your figures, I'm too lazy – but love the opening bid.
– $0.99 doesn't always mean perfection.
– Nice.
– An opening bid of $0.99 was the only choice, but I'm still happy to see it.
– Love seeing this lot start at $0.99. Love it.
– Another 4-pack starting $0.99. Just beyond awesome.
– How am I still seeing $0.99 listings?!?!
– Amazing, another $0.99 listing.
Can I admit something about the current crop of Forever Unsold entries?
I am shocked nothing has changed. They have all been listed for, minimally, three months and there is not even a sign of movement. At this point I wouldn't be surprised if they all added $100 to their asking prices.
Remember Damning the Torpedoes? I went back to a random entry. Take a look at all the price changes.
I think there are only two explanations: (1) the current sellers listed their garbage and will happily sit on it never selling; or (2) the Torpedo sellers enjoyed seeing their listing on this website change. Either silly scenario makes me smile a little bit.
Equally funny to me. The people that magically stopped using DuckDuckGo. I'm sure it's just a coincidence since that post.
To my surprise, a single vote decided the match-up last week. It was between the first and last combatant, with the single winning vote going to the $400 open 28-pack. I didn't think the dirty Flesh figures would do so well. That's why I do try to pick interesting combatants. It's amazing which listings really resonate with collectors.
The AOTW #1 surprised me for a couple reasons. The obvious surprise is the $9.99 opening bid. I also disliked the shipping costs for two Flesh figures. But this combatant secured their entry when their auction description stated, "Condition is 'New'." I hated the seller calling the figures new. I also hated the incorrect placement of the punctuation.
The
AOTW #2
was almost too easy of a choice. The seller (
actionfiguresandcomics
), who I know has been featured before, has a Satan Cross with a $249.95 BIN. Even if you used the recent
SC sale
as a guide, this seller's price is fucking ridiculous.
The AOTW #3 was another easy selection. It is a single Future Strength figure with a $19.99 BIN. I know we don't see Future Strength listings everyday. But the last documented Future Strength lot of figures sold for $7.16 for six Future Strength figures. It's funny to see they did enough research to know Lenny's name – which is only listed here. I guess they failed to check on previous Future Strength sales.
Did you guys read the write-up of the AOTW #4 from last week? I clearly forgot to finish. I won't let that happen to our new AOTW #4. Their first qualifying action was not putting the 25 figure lot into a 5×5 grid (ok, maybe that one is just me). The inarguable action was setting a $89.89 BIN for the 15 figure lot.
Cast your vote (below) and crown the next AOTW Fatal-Four Way winner. Here are the four combatants:

| | | |
| --- | --- | --- |
| | vs. | |
Remember to cast your vote and crown this week's AOTW Fatal-Four Way winner:
There used to be a long write-up about the first and second ULTIMATE AOTW Battle of the Champions Winners. The 3rd winner has a tiny backstory, which made me think we don't need the full saga anymore.
Do you guys remember