A couple things were pretty interesting to me this week. I hope these little factoids are interesting to you too.
First, the
Brian DeMars warning
didn't really move the traffic needle. It was pretty much a normal day. As the owner of a (hopefully) daily M.U.S.C.L.E. website I knew it was never going to "break the internet." However, Brian declared he was "one of the more high profile / visibility collectors." I imagine it would bum him out to know his post didn't do a fraction of
Alex's warning
traffic. Maybe he's not as "high profile" as he imagines?
Although, it is interesting to note that certain DeMars-centric posts get lots of first time commenters. This was the first comment that got my attention. Then this hot take, by a "new" commenter matched some important information. And then another match to another "newbie." And another match by another newbie. I wish I could explain the utterly unexplainable mystery of why those specific topics seem to increase traffic from first-time commenters. (Update: One more last night.)
Speaking of traffic, things have been trending up this year. Nothing crazy, but the traffic has been slowly and steadily increasing. I'm sure Tim's Facebook group and Fuzz's LRG would be disappointed to hear that information. Both of them seem very concerned with people hearing my M.U.S.C.L.E. voice – especially if what I'm saying is true and unpopular.
Obviously (hopefully) I'm being passive-aggressive. Only the hypocrisy bothers me. But I needed to mention that information because it sets up the next factoid. More traffic is coming to the site from YouTube than LRG. That has never happened. In fact, YouTube, in the entirety of this website, has never been a top five referrer. It recently pushed LRG down to #5 and it made me kind of sad. LRG used to be #1. It used to beat Google.
LRG (and Facebook) can hate me, but working with collectors (carefully, especially on Facebook) in those places is still better than eBay – especially if you are a newer collector. I know social media has made it easier than ever to connect directly with other M.U.S.C.L.E. collectors, but I will always argue that LRG is the best place in the world to build your M.U.S.C.L.E. collection. Don't sleep on this premier collecting resource.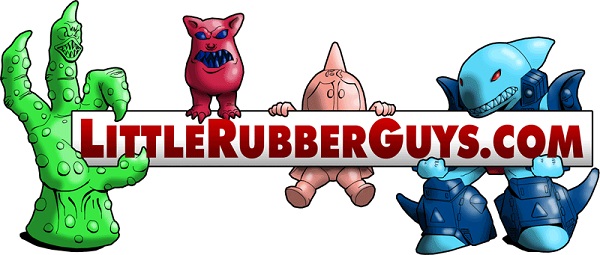 Although, maybe that has changed? Warning collectors of bad behavior and using facts is frowned upon (currently) with both groups. I have to wonder why they would want to silence my voice. Is my voice too "toxic?" (Aside from this lady, I never imagined M.U.S.C.L.E. collectors would need a safe space from truth.)
I guess I'll just have to share it on this website, Facebook, Instagram, Twitter, and to my surprise YouTube.
Before we get to the eBay dumpster fire, I wanted to revisit a listing I mentioned last week. The listing, ("
This would have been in Auction Watch…if it was listed at the time.
"), had a surprising ending. It sold for
$15.50
.
I know the game looks pretty bad. I think there might even be mold growing on the box.
However, M.U.S.C.L.E. figures are incredibly resilient. Even if the inside of that box is riddled with mold (such a disgusting thought), I bet those figures are fine. And spending less than $20 on that set of figures is pretty awesome.
And if the inside of the box isn't a nightmarish mold-scape, then you're also picking up an unused sticker sheet with the figures. I can't remember the last time I honestly felt like I missed out on a good opportunity. This is one of those very rare times.
I can't imagine someone if going to display that gross box. If you were the winner of the board game, then please share the pictures when you open it. You'll either show off an awesome purchase or a hilarious disaster. I think we're all curious – either way.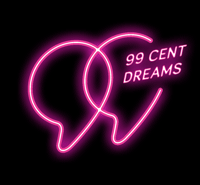 Last week konigfische had 15 listings starting at $0.99. The finale of the Purple #153 was covered in this week's Auction Watch, many of the listings are still going, there was a $0.99 sale of a Class B #158, and finally the Class A Red #85.
That figure sold for $20.50. I am stunned. The last documented Red #85 sold for $6.24. Did people think it was Salmon?
I don't want to keep relisting the same sellers and listings. So what new $0.99 listings can we find?
– Here's a nice lot of 27 Flesh figures starting at $0.99.
– 20 Flesh figures.
– 20 mixed figures.
Yikes, seemed like there were a lot less this week. Actually, overall, eBay seemed much worse this week. But I can live with it. We've had quite a few good weeks of $0.99 listings.
In fact, there were some listings that were so terrible from last week I needed to add them to Forever Unsold. Having two #77 figures in the game certainly made me smile. My only question, "Who do I put in the sixth spot?"
It could easily be the any of the current AOTW Winners that are competing this week. I was thinking about only adding the winner next week, but maybe it makes more sense to add all of them. I am open to any suggestions, but I'm leaning towards adding all of them. They really are spectacularly stupid.
Like I said before, the eBay dumpster fire seemed especially bad this week. I feel like the only listings worth mentioning are reminders for next week's AOTW battle.
– I said it last week, but a Championship match-up will push him to next week's AOTW.
– I pointed out this $0.25 listing last week to see if it sold. It did not. The seller did the only logical thing. She raised the price to $2. That kind of thinking certainly deserves an AOTW entry next week.
– Another AOTW for next week.
– Good lord, so many assholes.
– What is happening?!?!
– Oh, good lord.
– Looks like it will be a super AOTW match-up next week.
– The only non-AOTW listing is pointing out a listing that will not be getting $100 for that.
I can't believe how many sellers want to compete in the AOTW challenge. But before any of the above entries can enter the fray we need to crown a new AOTW Battle of the Champions Winner.
I feel like these four combatants are so horrible they could all be ULTIMATE AOTW Battle of the Champions Winners. I don't think I've ever made that declaration, but I 100% believe it. These four combatants are stains on the M.U.S.C.L.E. collecting history.
Cast your vote (below) and crown the next AOTW Battle of the Champions Winner. Here are the four combatants:

| | | |
| --- | --- | --- |
| | vs. | |
Remember to cast your vote and crown this week's AOTW Battle of the Champions Winner:
There used to be a long write-up about the first and second ULTIMATE AOTW Battle of the Champions Winners. The 3rd winner has a tiny backstory, which made me think we don't need the full saga anymore.