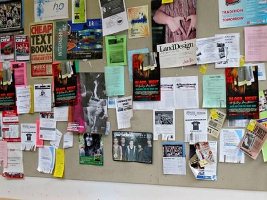 Over the last few weeks there wasn't someone in the M.U.S.C.L.E. universe that had fully earned Asshole of the Week accolades. Earlier this week it looked like this guy was going to run away with the honors. However, it seems he's amended his auction slightly. Too bad. These kinds of auctions suck – so he just barely earns his Asshole of the Week honor.
The number of stupid, overpriced single M.U.S.C.L.E. figure auctions on eBay is outrageous right now. I feel like it totally gets in the way of looking at actual M.U.S.C.L.E. auctions. My Christmas wish is that these types of eBay listings just go away.
– Pay attention! Tyler's customs keep getting better and better.
– I support this auction 100%.
– I don't see many Kinnikuman figures and that opening bid seems CRAZY high!
– Maybe it is the pictures, but I can't see this lot going any higher.
– I am always interested to see the final price for these types of auctions.
– Same with this one.
– The price is still right for me. (50 Flesh figures)
– Ok lot. I would have started the bidding at $6.66.
– All this guy's stuff just seems overpriced. Not bad – just high.
– Everybody "LQQK!"
– This guy has some nice, cheap color 4-packs.
– Good price for the lot, but I thought it was 100 purple figures at first.
– I can't tell you anything about the set or price, but it does look pretty cool.
– If Class C is rare, then this auction is 100% correct.
– Decent lot starting at $50 – shipping seems high.
– Wow.
– Have an iPad? Have a kid? Buy this.
– The only way I can process this story is if she has a huge, gross ass.
Just like when Andy Rooney died, when I heard about Kim Jong Il's death one specific thing came to mind – Team America.