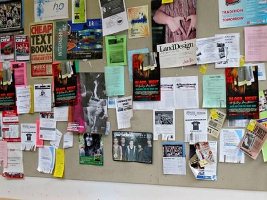 – Pay attention – Satan Cross 4-pack.
– Over 260 figures – plus over 260 lines of text!
– At one time I would have loved these.
– It's strange that I think this is actually kind of cool.
– Huge, huge lot of M.U.S.C.L.E. stuff.
– He's your source for mutilated figures.
– I can't believe people are already scalping OMFG figures. (I hope you get the joke.)
– Satan Cross at $31.17. Hopefully it doesn't get much higher.
– Only $0.55 for "5 HARD TO FIND" figures.
– 4-pack in nice condition, but the opening bid seems high.
– Why list the same Homie/Kinnikuman figure three times? 1, 2, and 3. For me, the odd head size really detracts from what could have been a pretty cool mash-up.
– Saw this on clearance, the boys loved playing this game.
– Best figure in this lot? Bottom left corner.
– "One CLAW" – what more do you need to know?
– 1 Green Claw, I see nothing else.
– Big lot of 164 Flesh figures.
– Small lot of 132 Flesh figures.
– 4 Class A figures. I don't think anyone will care about these.
– More people will care about this Class C #189.
– Wow, another Purple #189?!?!
– Nice mixed color lot.
The next 9 lots have free shipping and $2 opening bids:
– 57 Green figures
– 81 Magenta figures.
– 105 Salmon figures.
– 110 Light Blue figures.
– 115 Orange figures.
– 125 Dark Blue figures.
– 126 Red figures.
– 134 Purple figures.
– I've never seen this and it looks totally awesome! The winner must scan everything! (Plus it's from out old friend "midge.")
– Color 10-pack with $1 opening bid – LOVE IT!!! (from Alec!)
– Not the best lot ever, but I like the price!
– A 4-pack in this condition is worth $3 – max.
– These figures looked to have passed through the seller's name.
– What made this guy land on $7?