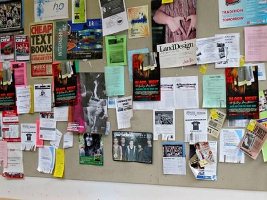 – Rise of the Beasts is coming! Should it come to UofMUSCLE.com too?
– I was given these as a gift. They blew. I recycled it.
– Star Wars Episode 1 3D made $22.5 million opening weekend. I'm happy to say that I think that's a total failure for George – considering Gnomeo and Juliet made more in its first weekend this time last year.
– 147 figures.
– 117 Flesh figures.
– 69 figures (he he).
– What a weird little lot.
– $3 AND free shipping – then you've got my bid.
– "for a bargain price." HAHAHAHAHAHAHAHAHAHA!!!
– I want to buy this for Dr. MUSCLE to have a fireside chat.
– Should I do another weekly Satan Cross count? Ok kids, here we go: one, two and three, and four.
– I know there's nothing rare in there, but it still seems like a fun gamble lot.
– "Other sets selling for $250+ dollars! or $5.00 or more each! So you know this is a DEAL! My loss is your gain! (if you choose to sell one by one you could make up to 10 times + plus your money if not more!?)" Wow.
– Does anybody know more about this guy's figures? He seems to be trying really hard to show how mush he likes M.U.S.C.L.E., OMFG, and other LRG's – which seems odd to me.
– Great lot – 39 figures, $0.99 starting bid, and free shipping.
– $200 is too rich for my blood, but I love the back of the box!
– 29 figures at $11.49 with 4 days to go. Am I missing something?
– Three 28-packs, but the opening bid seems too high. No?
– 29th Anniversary Kinnikuman Box Set with free shipping.
– Nice little lot of MUSCLEMANIA and maybe some Exogini.