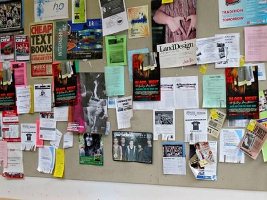 UPDATE: The special University of M.U.S.C.L.E. discount code for Luke Harris' is "UofM" and it will only be good until March 16th, 2012. The good news is that it is 15% off EVERYTHING in the store, not just the for the Custom Scrap Sandayu Set. Thanks Luke!
– Still feeling pride. (And you can still, for the moment, get a much better deal here.)
– Wow, look at these "Rare" six figures for only $10.
– 96 mixed M.U.S.C.L.E. figures.
– This is a first. Over 130 figures plus the M.U.S.C.L.E. video game.
– 3 cans, 2 claws, and a partridge in a pear tree.
– Full Flesh set for sale. It seems like such a bummer to just buy a Flesh set. Sorting and trading are 99.9% of the fun.
– Weird little M.U.S.C.L.E. auction – worth a look.
– Looks like I'll be buying two of these for the boys.
– Only $40 for 24 beat-up M.U.S.C.L.E. figures? We live in glorious times.
– Over-priced Color single figure auctions. Bigger problem than crack in my book.
– Good Flesh lot.
– What am I missing in this lot? 88 Figures already at $56?
– What am I missing in these lots? 91 figures at $93.85?
– With shipping, these figures are already at $0.44 per figure.
– $70 Color 10-pack. Damn that's just too high.
– The #107 will sell this 4-pack, but I wish the price tag was more interesting.
– Flesh and 50/50 4-packs with a $35 starting bid.
– I like Meat, but this is a $20 Claw auction.
– I think this is a nice 4-pack. Cool figures.
– Complete Mega-Match game – $8 starting bid. Get it!
– Very nice MUSCLEMANIA 4-pack.
– Another cool MUSCLEMANIA lot.
– Is this the week of MUSCLEMANIA?
– I'm not a Bad Eggz guy, but I know many people are. Fair price?
– 31 figures. $0.33 per figure.
– I know a #153 cane be sold for $6, but stuck with $4 shipping too?
– Replace stock trader with M.U.S.C.L.E. collector and then let's talk about it.
Pointed out in this week's Auction Watch, but worth pointing out again. Check out thse amazing custom figures. Both of these can be ordered by click on the pictures below.
Also, Luke Harris (l.designs) has reduced the cost of the set to $150 and has a special discount code for UofM fans. Simply enter UOFM as the discount code when checking out.


It seems that when I see my Picture of the Week it is instantly selected. Things I may have been considering immediately disappear from my consciousness. That's what happened when I saw Adam's finished figures. These figures, along with some other sets, will be made available through the School Store (or eBay?). Keep your eyes and ears open so you don't miss out.