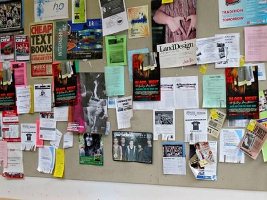 My mini-torial this week is about over-priced figure lots and single figure auctions. I can't say this enough, M.U.S.C.L.E. figures are not valuable. Any seller that deems themselves as some kind of expert toy dealer or eBay professional should avoid M.U.S.C.L.E. figures. There are only two main things that drive the price of these toys – idiots and awesomeness. There is no explain the behavior of idiots, so we'll skip that. But awesomeness will always be found. If you have a desirable figure, 4-pack, poster, or whatever, then M.U.S.C.L.E. collectors will find it.
If you have M.U.S.C.L.E. figures to sell save yourself a mountain of time, effort, and disappointment. List your figures with a low opening bid, a clear picture, and let the M.U.S.C.L.E. collectors find you. Nobody will ever be looking for a Light Blue #230 on eBay. Plus your shitty auctions just clog things up.
– I would never pay that, but it's cool to look at.
– Still an honor and one has even sold!
– I'm no copyright expert, but this seems to be a pretty clear violation. Right?
– You don't read "Ninja Mite Style" enough.
– I know this auction is over, but can you believe how bad this picture is? It has no Ninja Mite Style.
– $1.64 per figure opening bid. Ok. If you say so.
– What are people actually trying to buy in this lot? The Tron guys?
– Easily one of the worst M.U.S.C.L.E. auctions ever. Maybe it's actually one of the saddest.
– M.U.S.C.L.E. figures are FAR MORE valuable in Greenwood, Indiana.
– What do you think the offers were on this?
– $0.18 per figure starting bid and two cool bootlegs.
– Shilling and/or morons.
– If the seller uses the words "Great Gift" does that automatically make it a shitty auction?
– Nice lot of 81 mixed figures.
– Everything about this guy's auctions raise red flags for me. And the #153 is faded Magenta – so don't freak out.
– I personally believe Flesh #180 is the most common figure.
– "Grading is subjective so use your personal grading scale." I'd give it a grade of TFPS (Total Fucking Piece of Shit).
– As a group of collectors can we please decide to move past Satan Cross?
– Can we all move past this too?
– This guy has a bunch of weird Kinnikuman keychains. This one is the best.
– Only $29.99 for this "vintage huge muscle men lot nice collectors lot."
– There is no way this works as well as you would hope it to.
– I would earn lots of cool points with my boys by wearing this. Sadly, I lose cool points by talking about cool points.
– How did this slip past me? Awesome work from Adam Pratt!
– I should stockpile this for Christmas. But almost $30 seems high.
– I think I'd rather spend that money on Killer Croc.
I had always liked this song. It took on a whole new meaning for me when my boys were born. I stumbled across this version yesterday and it was just what I needed. Hopefully someone else needs it today.