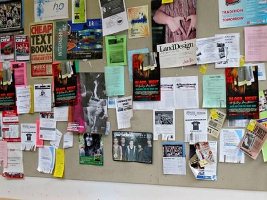 I said it earlier in the month, but it bears repeating. There has never been a better time to be a collector of custom M.U.S.C.L.E. figures. It has become next to impossible to keep track of all of the people doing things. Every time I mention one person I've probably overlooked two more.
Equally as exciting the M.U.S.C.L.E. community is seeing an influx of original mini-figures. All of these may not fit "perfectly" but they are two cool to ignore.
So while this list will certainly miss some people, be sure to check some of these people out:
– COFFEE MAN from Jon at Rampage Toys.
– Buy all of these. I did and I am blown away. I just need to snap some pictures for the review.
– Luke's super cool raffle idea for figures.
– Plastic Playhouse's painted figures.
– Interesting start from "HeroGladiator."
– Some little guys from "Amerikaiju."
– A new figure from David Healey.
– And keep your eyes on Steven too. I know he's working on something for the M.U.S.C.L.E.-centric world.
I now return you to your normal Epilogue links:
– How did someone let this "huge" lot get away?!?!
– 100 figures and free shipping.
– A bit shocked to see the loose ring already at $27.15. Maybe the "carrying case" is driving up the price?
– Probably a better auction if you're in the UK, but still pretty good.
– 82 figures and free shipping.
– 89 figures, mostly Flesh.
– 54 figures. Mostly Flesh. They mostly come in Flesh.
– Don't miss any of Doctor Dews auctions! Good M.U.S.C.L.E. stuff in there.
– Hate the price. Love the price tag.
– Hey! He's still got his "Ninja Mite Style!"
– The shipping price is brutal, but it seems like a good COSMIX starter lot.
– "some rare?" Nope, but I like your Ninja Mite Style. "Wu Tang Forever"
– This is the nicest CUTIE listing I have ever seen. I still want to throw them all in the lake.
– 11th out of 13 weird listing tactics.
– What's the worst way to spend $12.95? This way.
– $17 starting price on a Color 10-pack. Where are the bids?
– These BEB has been listed at starting bids of about $80 or more several times. I'm curious to see where it ends.
– Easy way to pick up all four 28-packs at once.
– Perfect lot if you're looking to chase down two more board game figures.
– 37 Flesh figures, $0.99 opening bid.
I love stories and situations like this. There's also a certainly humor to a Michigan Wolverine wearing his Michigan gear for the Columbus Blue Jackets. It must have caused a few diehard Buckeye fans to double- or triple-take.
And I know this was on Tosh.0, but it still cracked me up. And it's my website, so I will do whatever I damn well please! Skip to the 0:49 mark of the video, and then start watching. God damn that cracks me up.


I also thought I'd add something for the thorough Friday readers of the Epilogue. That "something" is a 12-hour 12% discount on UofM's exclusive OMFG figures. When you check-out, simply add the promotional code: THOROUGH. Hurry up, the clock is ticking!