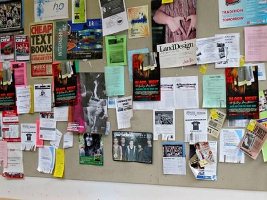 There are a lot of M.U.S.C.L.E. auctions this week, but they seem to be dominated by terrible prices and/or single figure auctions. Skip eBay this weekend, I think I've found everything good.
– $100 seems like a good prize to me.
– Purple #153 or total scam?
– Get 25% off of Luke Harris toys using the code: HELPOUT
– I AM BUYING THIS!!!
– I would expect Tim Mee to make a small fortune on this.
– Those silver and gold M.U.S.C.L.E. figures look pretty cool.
– Very cool lot. Very stupid price.
– If you are a Batte Beast fan, then you will want to see this.
– Keep dropping the price – or save time and just start at $0.99.
– Do you like cheap? Do you like awesome? Then click here.
– Not the best looking shirt ever, but still pretty damn cool.
– Salmon #2.
– Salmon #2 #2.
– Second row from the top, third from the left – what is that one?
– $0.99 opening bid for 100 figures. I like that.
– $2 opening bid, plus $4 shipping, for this figure. I do not like that.
– I saw this and thought, "Some day Tron Guy is going to die." That feels kind of dark.
– Add this to your To-Do list – May 25th.
I'm not one to post movie previews, but I had to share this one. I can't wait to take my kids to see this heart-warming family film called The Shining.

This was my second place vote for Video of the Week.
This was an easy picture (ok, gif) to remember this week. And forever.

What is happening to this website?