When I saw this auction I literally shook my head in disgust. It wasn't because of the price. It wasn't because of the shipping. It wasn't because of the routine reasons that M.U.S.C.L.E. auctions make me crazy. It was the sheer laziness of it.
The seller was too lazy to care it was mangled. Or too lazy to notice. Or too lazy to even gain a superficial knowledge of M.U.S.C.L.E. figures before clogging up eBay with single figure auctions.
Admittedly Asshole of the Week seems a bit harsh for this auction, but I don't have a weekly selection regarding laziness.
– Very cool set of figures from our friend Luke Harris.
– I am assuming they will show up in his shop.
– Speaking of friends, be sure you're keeping tabs on Eric Nilla's blog.
Wait, wait, wait. I'm getting into a slippery slope of shout-outs and eventual omissions. Luke has cool new figures. I don't think I've ever mentioned Eric blog/shop. So that's it for this week. There have actually been so many new blogs popping up that maybe I should dust-off Website Review. (Untouched for two years!)
These opening bids of $60 and $44.95 for a single Flesh #153 figure are beyond ridiculous. It makes me think that the days of completing a Master set (every produced color) are over. If sellers believe even wildly common figures are valuable, then prices will spiral out of control.
– Have you pre-ordered your Tommy Tanker?
– Is your mind melted? Mine is.
– If you were the winner, please send me a picture of the yellow figure.
– Tweak or bootleg with a drilled hand?
– As a recovering MIMB collector my eye was drawn right to the UPC code.
– These days I'm surprised when I like a Star Wars thing. Surprise!
– If I said, "Thirty." Would huge be your first thought?
– Tee Hee Hee – 69.
– 75 Flesh figures.
– Don't worry, I'm sure you and me are the only two who have seen the Satan Cross here.
– "Genuine." Good.
– Not much time left on this $0.99 auction.
– Seeing Ninja Mites always makes me want to bid in Schrute bucks.
– I don't know what's funnier? A $4.99 price tag or calling this figure rare.
– I assume what makes it rare is the higher price and poor condition? That can't be it. We're seeing that all the time.
– 100 mixed M.U.S.C.L.E. figures starting at $0.99.
– I'll have to buy two each of Spiderman, Iron Man, Raphael, and Bumblebee. Three if they cam in adult sizes.
– New MOTU (M.U.S.C.L.E.S. of the Universe) coming soon!
– And it sounds like Poo Shine will be coming back too for people that missed out.
As stated in Auction Watch #113, poster sales are all about condition – which means Buy THIS Poster!!! Not only is it in great condition, it comes from one of the godfathers of modern M.U.S.C.L.E. collecting.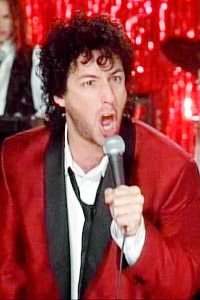 It might be an unfair stereotype to believe toy collectors, and specifically M.U.S.C.L.E. collectors, aren't big football fans. Well, either way – I don't care. I've been pissed off about this call since Monday night. And I have the microphone, so you will listen to every damn word I have to say.
Originally I thought I should make the worst call in the history of the NFL my Video of the Week. But I figured YouTube clips would keep getting pulled down, and I didn't see the NFL keeping this video up and available too long. So these Gifs have become my Pictures of the Week.
And my rage and disgust is not directed at these refs. Jesus, these guys shouldn't even be out there. They are doing the best they can – it just so happens that there best isn't very good. I would do my best if I was playing quarterback for the Packers. But you'd know pretty fucking quickly that I had no business being out there. Your first thought would be, "What lunatic put him out there?!?!" And I think this game got people to finally collectively say that.
As I was watching the broadcast Monday night Jon Gruden basically said a referee never wants to call offensive pass interference on the last play of the game. But what the fuck is this?
This is the most egregious mistake in my opinion. If the flag is thrown here, then "the catch" (or more accurately the interception) doesn't matter.
You've got to be a fully delusional, Seahawk-blinder wearing superfan to think that Tate makes this catch. Jennings from the Packers has clearly made an interception. But, as I said earlier, this doesn't even matter given the worst offensive pass interference ever that takes place seconds earlier.
Maybe the refs and the NFL should actually be my Assholes of the Week. Thankfully this replacement debacle is over.
M.U.S.C.L.E. collectors are very often WWE fans too (although you wouldn't know it by the number of Likes that we're stuck at for our WWE M.U.S.C.L.E. figures). So you may have already seen this video. If you haven't, then great ready for your day to brighten up for two minutes and 21 seconds. The wrestler Triple H totally breaks character (shifting from total heal to baby face – yeah, I know) and gives a kid with Down Syndrome one of the best experiences of his life.
I guess it's a bit presumptuous that this was one of the best nights of this kid life. Maybe he's got tons of money, hangs out with models, and flies all over the world partying. Still, I'm sure it was pretty cool for him.