Last Saturday I shared some Batman v Superman news. I did it because I was genuinely excited. I found it interesting and thought other people would find it interesting too. Other people did find it interesting.
I won't share the numbers, but I want to visually show the jump in traffic. I was shocked. Beyond shocked. It was so much traffic that site crashed.


But it was also fascinating as a M.U.S.C.L.E. collector. I look at this data and recognize the M.U.S.C.L.E. community really is very, very small – almost insignificant when compared to other nerdy/geeky communities. It's probably smaller than anyone of us would guess.
That doesn't bother me. I don't think the size of the hobby is intrinsically a good or bad thing. However, the shock also helps to reaffirm a belief that I struggled with recently. This data helps me to believe M.U.S.C.L.E. collectors can have a positive influence over the hobby. We're small enough that each collector can have a significant influence on the hobby.
I guess M.U.S.C.L.E. collectors need to decide if they're going to be Superman or Lex Luthor.
– 50/50 sealed 10-pack starting at $19.99.
– At $0.99 this is a good lot to buy or buy to cut up (for customs).
– This has a bid?!?! Can someone explain this to me?
– Again. You can't try to be AOTW.
– One of the best Future Strength auctions ever? Yes!
– What's this? An honest, sane SC auction? AWESOME!!!
– I'd pay $9.95 for a framed picture of this lot, before I'd pay $9.95 for this lot.
– New rule. If you over-price a #153, then we can assume your entire life sucks. You're a dick. Your kids are shits. Your job is stupid. Everything.
– Hahaha…oh Future Man. I haven't seen you in awhile.
– Pretty nice lot of 31 Colored figures.
– I like the picture and I like the price.
– I don't care about you. I'm buying this.
– I may buy this too.
– Anytime I see painted figures, I look at the bottom of the feet – could be a Class A I need!
– Ignore the lot for a second. Why set the BIN at $21.42?
– $14 opening bid. Guess the item!
– 46 figures.
– I want to bid $0.99 just to break the stupid BIN.
– Is this the guy that tried to sell these figures in lots of three for years?
– 58 mostly Flesh figures with an end-price opening bid.
– M.U.S.C.L.E. collectors have been laughing about stuff like this since 2008. Don't believe me? Just look.
– I think this one is even crazier.
– Quite a mixed lot.
– $199.99 price tag and "less than 15 % are marked with initials on their feet."
– I've said it before, I'll say it again. I hate when people try to sell these.
– What's stranger? The pictures or the opening price?
I thought I had found my AOTW, but then I found the real AOTW.
Below is the next AOTW match-up of 2014. AOTW #16 is on quite a roll. Do we finally have a challenger? We'll see. Don't forget to vote in the upper right hand corner.
This week two videos stood out to me. The first is something that amazes me about kids. It's something I try (and mostly fail) to emulate. In the video below the kid gets stung on a ground rule double. He drops like a ton of bricks.
After he gets the ball he seems better. Kids are able to change on a dime. I envy that. This week my oldest son's baseball team lost in the semi-finals. I felt bad for them. I worried he might cry. I prepared myself for the worst. Instead the kids came off the field, asked who won, and wanted to go on the playground.
I need to learn how to do that.
The second video, you may have seen by now, evoked actually anxiety from me. It was like watching a video of my own nightmares.
I need to end on something fun.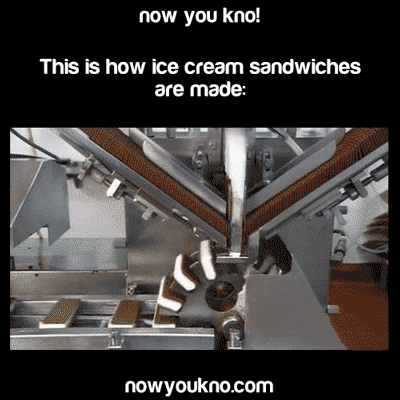 That isn't much fun. It's more interesting and hypnotic.