The Epilogue is usually on Friday, but tomorrow is the 4th of July. Perhaps those things should be mutually exclusive, but they aren't – at least not this year.
I do a lot of executive coaching. I see and hear a lot of weird stuff in my line of work. I saw this article, 10 Tricks to Appear Smart During Meetings, and I laughed. I laughed because I know people that make suggestions to people like these. I laughed because I know people who do this things (trying to look smart). I laughed because when people do it – you're clearly a dummy. If you find yourself EVER doing these things, then STOP.
In fairness, if you work with really, really, really, really, really, really dumb people, then these things will impress them.
– I reviewed some of the Mutants this week and now there some new Battle Packs.
– Could there be Class A? Maybe. I'm too tired to look. Sorry. (Time's running out, if you care.)
– $149.99 BIN – guess the item!
– "The two small ones look to be generic." Some salesmen are just born that way.
– Is "NO FLESH!!!" really a selling point?
– SC started at $9, but he got high fast.
– $49.95 or seven pictures – which is crazier for this figure?
– Seeing a second example, I think I'm going with the seven pictures.
– Lot of 171 figures starting at $0.99. (These auctions actually make me feel hopeful – about life, not just M.U.S.C.L.E.)
– "I'll try and give em a quick clean before I ship them." No you won't.
– For this lot I think $55 is a dumb BIN. Maybe $34.50 – tops?
– Sometimes I am joking when I say something should just be thrown away. I'm not joking this time.
– "Lot of 33 M.U.S.C.L.E. figures Class B/C." Fixed it for you. 😉
– I am genuinely surprised these haven't sold for $0.99.
– Not the cleanest lot, but I can't complain about $0.99 for a nice mixed lot.
– Honestly. How do you think they ended up with this price?
– There are some messed up figures in this lot. Is $9.99 the discounted price? Or does the seller not care?
– I want to re-enter this guy into the AOTW tournament.
– Nice poster, but the opening bid is just too high.
– The shocker with this auction – that it has a watcher.
– Seller doesn't know he has a Part 25 figure, let's start the bidding at $99.
– Another week and he might have made a run at AOTW.
– For the item, in this state, I don't think this is a bad price. I'll be shocked if this isn't sold when you click on it.
I've got to give some credit to AOTW #16. He's on a crazy strong run. He's clearly gunning for a number one seed at the end of the year. I would argue he's already got it locked up. In fact, I'm shocked that the seller hasn't added it to the auction description in some way, shape, or form.
AOTW #16 is so strong I don't think a challenger will be able to defeat him on price alone. He'll have to be defeated on instinctual repulsion alone. That's why I think AOTW #21 has a chance. Don't forget to vote in the upper right hand corner.
Ok, break.
Let's go in a 100% new direction.
Tuesday I posted some Batman v Superman images on Instagram. Just in case you didn't see them:


For me, the top two pictures are nice to see. I've seen some stuff similar, but not the farther back perspective. The last two pictures I'm very proud off, I doubt many people believe, but are 100% true. Hopefully they don't end up on the cutting room floor.
If they do, let me share a little bit more of the story. I had a great Father's Day weekend. One of my gifts was a trip to the Detroit Tigers AAA-affiliate – the Toledo Mud Hens. It was a great day, but a little late for my boys. By the time we got back to Detroit, it was pretty late and they were very tired. We were also taking Grandma and Grandpa home, which is why we were heading north on Woodward so late at night. It's also the reason I didn't stop. "Sorry sleepy family that I love – I have to put a tiny website that 62 strangers care about first!"
The first thing that caught my attention was that the Einstein Bagels not far from the hotel had all of the tables and chairs taken out, the windows covered, and a huge semi-trailer in front of it. By they time I noticed that I was already next to the hotel and could see the lighting rigs and tarps attempting to cover the shoot.
How can I be so sure it was BvS? Because Michigan doesn't make that many movies. And, growing up in Royal Oak, those hotels are not sources of positive activity. I was most impressed with the lighting. In my picture it just looks like a shitty hotel – which it is. But with their lighting, it looked extra seedy. The colors that they got looked very "Snyder" and very "scary hotel."
If it's not in the movie, then I can't wait to see the soap commercial.
I found this video interesting, just as a subject all its own…but…then I thought it might be very interesting to some long-time M.U.S.C.L.E. and LRG collectors. I thought it offered GREAT insight into cuttle-like behavior for collectors. I hope you agree.
Shit. I just hope you know what I was talking about.
Lastly, I want to bring back something that has been missing. It's been gone for a couple of weeks, but, before the 4th of July weekend, it seems the perfect time to return. I will admit. I had quite a few choices – but I had to choose something. I went with this: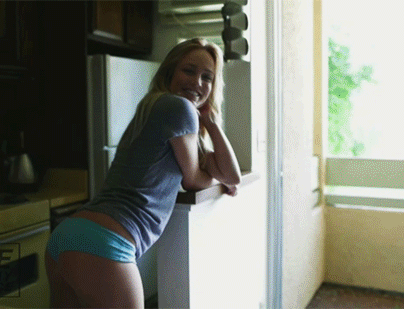 There's a 99.9% you don't care why I chose it. If that's the case – good. If not, then let me explain…it's Black Canary. Some long-term friends know I love Green Arrow, and newer friends have heard it mentioned, at least, once. So there. That's why we have this Pretty Lady of the Week.
Could I be a bigger DC mark?
Oh, one last thing. I liked this.

If you're still reading. I would honestly give you a sticker. I don't know that you'd want it, but my kids totally still buy into that idea. So offering it, comes from a place of love. (I wonder if I will agree with writing this in the morning? I already have strong doubts.)