I posted this, on Twitter and Facebook,
earlier in the week but I still wanted to talk about it. I love the feeling, however fleeting, an auction like this gives me.
For just a few seconds my brain screamed, "NEW NON-POSTER FIGURES!!!" Logic takes over almost as soon as the thought is completed. These are common counterfeit sculpts and nothing about the other figures in the lot or the seller's location lend credence to them being authentic.
But I'd be a complete liar if I said I didn't look closely. I don't know why, but I wanted to believe. I wanted to believe so badly I cast a bid. Hopefully nobody tops my $5 bid. I know they aren't real, but it doesn't mean I can't have a little fun.
– I figure the Purple #180 is driving up the price.
– One of my favorite figures from one of my least favorite sellers.
– I think it's worth repeating, "What. The. Fuck."
– Do you agree? If it has both "htf" and "rare," then it is even worse than rare alone.
– 163 mixed M.U.S.C.L.E. figures. Guess the price. $249. You would have never guessed that.
– A really strong mixed lot: M.U.S.C.L.E., MUSCLEMANIA, Transformers, and more.
– As of typing this, 125 figures at $0.20 per figure.
– I pointed them out last week and they're back again. At that price the "Japan Go Bots" are never going to sell.
– 100 figures starting at $15.
– It's too bad that the BIN is dumb, because an auction format would get close to that – especially with the keshi thrown in.
– "GOOD TO PERFECT" lot of 16 "M.U.S.C.L.E FIGURES." You can trust her evaluation with such an eye for details.
– With the 20% off this lot is only $63.99.
– With the bootlegs I think it's worth $9.
– I'm guessing $199.99 is a crazy price, but what is a fair price for a figure like that?
– Are ALL those Flesh figures in mint condition?!?!
– Designed by someone with out kids. That cape is going to be covered in shit.
– 79 Flesh figures.
– A Class C #54?!?! IN SALMON?!?! WOW!!!
– "…and see they are still worth something." We'll decide that. Not you.
It's pretty well documented that I hate CUTIE figures. If you didn't know – now you do. I always found them unimaginative, sexist, and just plain dumb. I don't really hate them, but it's just more fun to take such a staunch position on a meaningless topic.
But as I was looking through the M.U.S.C.L.E. auctions this week I saw a picture that upset me. It is the picture to the right. It's a pretty innocuous picture. But it upset me because I had never noticed how snugly the CUTIE were packaged in their 10-pack.
I always understood Mattel had sunk money into CUTIE. I understood they wanted to capture the "other 50% of the toy market." I understand they wanted to fully own the product, unlike M.U.S.C.L.E. toys. But when I saw that picture of a perfectly fitted 10-pack I was disappointed. Mattel could have used all the money from CUTIE to expand the brand – new colors, new accessories, more marketing, original figures, and almost anything and everything else.
But instead of staying upset, it brought total clarity. Mattel discontinued M.U.S.C.L.E. as a part of Mattel's poor financial performance and maximization of core brands. Hindsight is always 20/20, but the decision to sink time, energy, and resources into CUTIE instead of M.U.S.C.L.E. may be the best tangible example of what killed M.U.S.C.L.E. at Mattel.
I saw the video below last night.
It cracked me up. Will Arnett cracks me up. And he seemed to really be laughing at this situation. He comes off so likable from this clip – which confirms what I have heard many times. My wife works with someone that has a professional relationship with him. All of the stories I hear about him are that he's super cool and a regular guy. My wife's friend, who has the relationship asked Will to call his son as Batman (because he's the Lego voice of Batman). I guess Will was happy to do it and the kid loved it.
Even if you don't care about my extra Will Arnett information, I hope you liked the video too.
Let's end on a fun high note.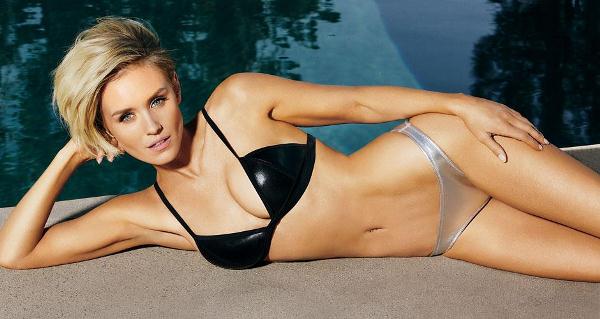 I know it has nothing to do with anything, but c'mon. I know it didn't make your day worse.