Not too long ago I shared my feelings about the M.U.S.C.L.E. reboot. Then I saw a post on Facebook that the Street Fighter "M.U.S.C.L.E." figures might be coming out soon. That sent me digging for some old pictures I had saved.

If you know where I grabbed them from, then please let me know. I'd be happy to give proper credit.
Finding those pictures only solidified my feelings about the reboot.
But then I saw something that absolutely blew my mind. There are new Kinnikuman figures coming out. I had a childlike reaction of genuine excitement. The two pictures below are what elicited that excitement:

The figure to the left was cool, but the picture on the right amplified my excitement even further. I felt like I was looking at previously undiscovered M.U.S.C.L.E. figures. My next thought was, "I wonder if someone would recast them for me closer to M.U.S.C.L.E. plastic?"
I've never been a collector of the original Japanese keshi figures. I'm kind of surprised at my own excitement about these figures. But thanks to Tyler (Mr. Namu-Niku) I feel like I understand why. The figures come from the minds of the original comic and the figures are sculpted by the son of the original sculptor. These figures are literally a continuation of the original M.U.S.C.L.E. figures – even if they are technically a continuation of the original Kinnikuman figures.
The M.U.S.C.L.E. reboot didn't connect with my deep emotional connection with M.U.S.C.L.E. figures. The announcement of these figures reached into my soul, had a playdate with my inner eight-year-old, and then took it for ice cream. I'm so excited.
Can anyone help me navigate pre-ordering?
Before jumping into the M.U.S.C.L.E. auctions on eBay, did you guys read this about eBay? It felt like I've read this before. Hasn't eBay been trying to be Amazon for a couple of years?
I don't believe eBay gains a competitive advantage trying to be a traditional online retailer. It is a saturated marketplace when you talk about online shopping. Plus they are fighting the auction/scam perception. I do understand that the move opens them up to the largest possible market.
So what does that mean for the collectible market? Will another popular auction site spring up? Or is there already one?
Or does this mean that the bottleneck I was talking about two days ago is going to be even worse – and happen faster? This does not seem like a positive thing in any way, shape, or form for M.U.S.C.L.E. collectors. But we've worried about nothing before. We'll see.
– Are these MIMP special?
– "RARE HTF" Um, no.
– Not a M.U.S.C.L.E. item, rough price – but pretty cool to see.
– "God's Muscle Man." Hahahahahahahaha… We all know it would be #180 or a Purple #208.
– $9.99 opening bid and $7.75 for shipping – guess the item.
– A belt in rougher condition and six figures. $23.50 BIN or make an offer.
I'm curious what other people would consider a fair offer for the previously mentioned lot. I'll be generous and say the figures could fetch $4, but what about a loose belt in that condition? A loose and complete belt in good condition has historically been in the $10 to $15 neighborhood.
Even though the belt is complete it looks to be in pretty rough condition. I'd argue a very fair offer for the lot is $16. What do you guys think?
– Don't know anything about the price, but it was cool to see.
– Bad picture or dirty figures? Or both? The price seems way too high too.
– Easily one of my least favorite customs ever.
– I bet the two not pictured are SHA and Dr. Bombay.
– I thought it was $20 for five. Wrong. It's $20 per figure. Hahahahahaha…
Oh boy. Have you seen this?
When I first stumbled upon this lot I was going to simply laugh at the $17.50 BIN for a
#199
in extraordinarily terrible condition. I was going to laugh about the numerous pictures, with a magnifying glass, that showcase the imperfections in shocking detail. Then I saw the shipping cost and my laughter stopped.
$14.25 shipping for a single Flesh figure.
If a buyer clicked the BIN, then the total cost of a #199 in horrible condition would be $31.75.
I didn't plan on having an AOTW, but glcollectors2012 seems hungry for the title. Congratulations to glcollectors2012 for becoming the honorary Asshole of the Week! Well done.
I've talked a lot about eBay and M.U.S.C.L.E. auctions this week. I'm left with the feeling that there will be less and less to talk about as time goes on. The number of M.U.S.C.L.E. items that come up in my search has always hovered around 3,500. Many of those items end up in the search results because of keyword spamming.
Today I looked at how many non-BIN M.U.S.C.L.E. auctions, worldwide, were available – the number was 221 (Depending on when you read this, I'm sure that number could go a little up or down.) Of those 221 auctions I would guess less than half are actually M.U.S.C.L.E. items. Are we witnessing eBay dying or active M.U.S.C.L.E. collecting dying? Or both?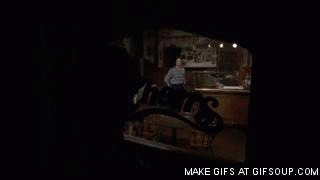 I fear we may be seeing twilight years of M.U.S.C.L.E. collecting. The key demographic for these toys are probably streamlining their collections. We have certainly seen a lot of people walk away – far more than those coming in. If that's true, then I promise I'll turn out the light.
Wait, one last thing!
Have you seen how many MOTUSCLE listing there are on eBay? 140 (+/-). And some of them are from China, like this one. Are people at factories running extra figures? I know that has happened with Star Wars figures. Is the same thing happening with these?
I know MOTUSCLE has some hardcore fans, but did most people buy solely with the intent of flipping them? It kind of looks like it from the outside looking in. Can someone tell me if I'm wrong?