The Sunday Paper continues to roll and grow. Thanks almost entirely to Jesse. He sent in another entry to his continuing project to UofMUSCLE@gmail.com. He always follows the vast majority of guidelines which kept things easy for me too. Thanks Jesse!
Remember the Sunday Paper is open to anybody. If you have a M.U.S.C.L.E. topic/question/rant that you want the world to see, then please feel free to send it in. I know M.U.S.C.L.E. collectors would love an extra day of content.
---
---
M.U.S.C.L.E. Market Analysis – Year One Recap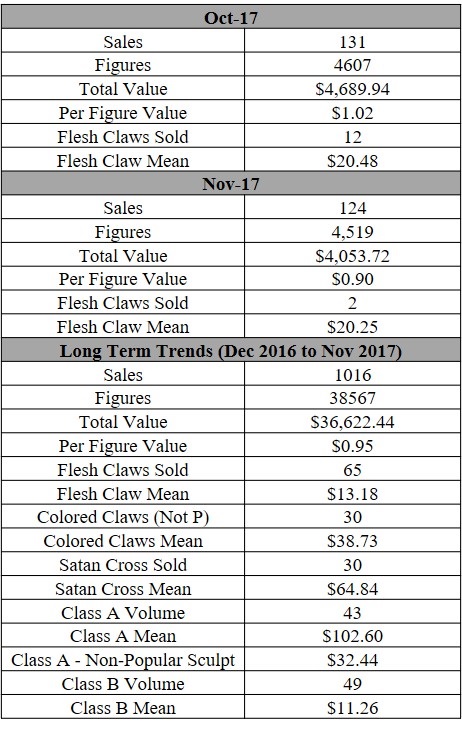 Well it is hard to believe, but we are finishing up the first full year of M.U.S.C.L.E. Market Analysis! Twelve glorious months of M.U.S.C.L.E. sales data collected from eBay and twelve months of everyone tolerating my OCD nature. I finally feel like I have enough data to get a real idea of market trends. So let's see where we stand.
October and November brought in typical numbers for the past year. 131 sales in October saw an average single figure price of $1.02 while November had 124 sales tracked with a single figure price at $0.90. Claw sales trended a little higher at just over $20 for both months. But what I am really interested in is the big picture.
A full year of data has resulted in 1016 M.U.S.C.L.E. lots tracked with an average single figure price of $0.95 and a total volume of over $36,000. Wow. That would more than cover my annual rent, even here in Los Angeles! A total of 65 single figure flesh Claw auctions round out the year at just over $13 per claw, with a total of 30 colored claws bringing in an average value of $38.73 each. A total of 30 single figure Satan Cross auctions sold averaging just under $65 each. No new Class A figures appeared in October and November, although a few single figure Class B auctions brought us to 49 total sales with an average price around $11 each. While the month by month graph shows some variation, trends are pretty stable. It seems that auctions tend to bring in $0.90 to $1.00 per figure, with the variation in price primarily dependent on the size of the lot. Smaller sized lots bring in a higher per figure value, and as lot size increases, the per figure value goes down. If you want to maximize the value of your eBay sales, list small lots in a Buy-It-Now format, while if you want to buy great deals, bid on those larger auction lots! I guess this is what I would have guessed initially, but now there is substantial data to support the concept.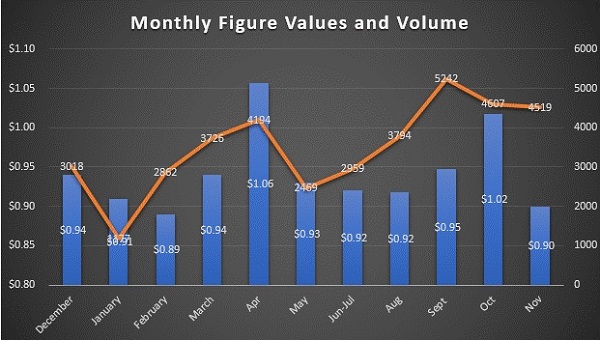 My real question is, does anyone really care? I certainly do, but maybe no one else does? I am genuinely interested in knowing how many people in the community actually take the time to read this crap. Let's find out by running a nice holiday give-away. I am sure that Chad is going to post a link to this on LRG as he always does. If you are reading this, and you like free M.U.S.C.L.E. figures, respond to Chad's link to this article on LRG with the following statement:
Hello. My name is (insert your name here) and I am a M.U.S.C.L.E. addict.
Each person who responds on LRG will be entered into my surprise holiday M.U.S.C.L.E. give-away. For each person that responds, the size of the free M.U.S.C.L.E. prize will increase. To start the new year in January, I will randomly choose one person who responds to Chad's post to send out a free M.U.S.C.L.E. prize to. Simple. Everyone loves free M.U.S.C.L.E., right?
Finally, I would like to say thanks to all those LRG folks who I have befriended, traded with, and discussed random M.U.S.C.L.E. theory with over the past year. Seth, Cal, Nick, Chad, Pedro, Brian, Jon, and all the others – thanks! Keep up your M.U.S.C.L.E. madness!


---
---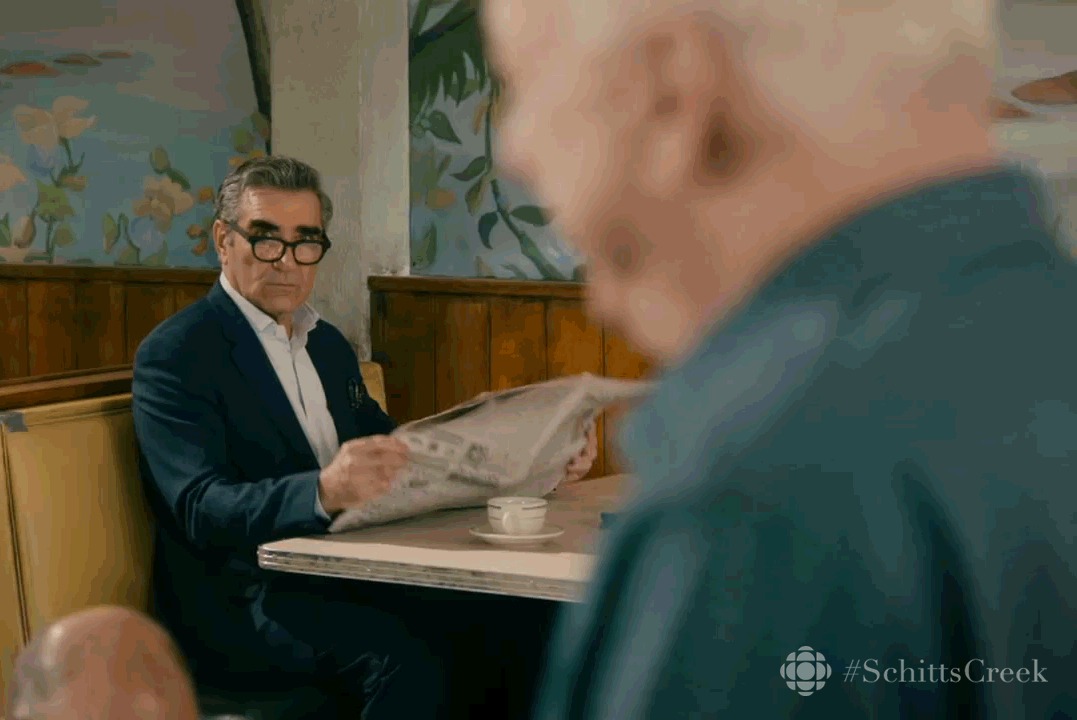 Thanks Jesse!
I hope you don't mind, but I'd like to open it up to the Comments section below too. While I think everyone should join LRG I want it to be open to all of the UofM readers.
If you're feeling inspired, then please sent in your article and pictures to UofMUSCLE@gmail.com.