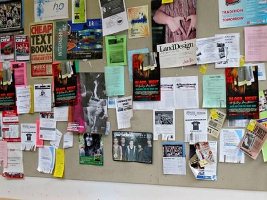 – UofMUSCLE.coms Exclusive OMFG Color is…yesterday's post.
– WOW #1 – 150 Figures, Free Worldwide Shipping, & Low Opening Bid!
– WOW #2 – 150 Figures, Free Worldwide Shipping, & Low Opening Bid!
– What would be a fair BIN for this? I'd say $20 – tops.
– 75 Figures and a $0.99 opening bid – I LOVE IT!!!
– Shipping this lot to the US is $40 more than I would pay for the lot.
– How do I offer that it should be thrown in the recycle bin?
– I'm hoping the silly #153 prices have finally crested.
– I still want to talk about re-selling some custom figures.
– I hated Ultimate MUSCLE, but this lot might even get me to bid.
– I think these only look good because of the picture.
– What do I hate more? The price or that he used Nate's pictures?
– Why? The loser (specific choice of word) might as well buy from the auction above.
– The opposite of Auction Watch #77.
– I'm still going to hope the trend is changing.
– This might be the best result from keyword spamming ever! Really cool carded example.
– Feel free to call this guy and tell him his auction sucks – (313) 382-0700.
– Give him your two cents about this one too.
– I hope I'm not the only one who thought it was a Red #125 for a second.
– I hate the BIN price, and bet they wouldn't take less than $95 for 217 figures.
– I think this painted version might be my favorite from Rampage Toys!
– A stunningly cool custom from Namu Niku.
– This is good.
– This is just much better.
– Someone mentioned playsets for displaying little figures, I've always liked this one.
– Imperfecz — Cheap Crappy Zombie Toys (Buy some awesome custom figures from our friend Luke!)
I don't care if this is a commercial. I think it's cool and I can't wait to buy these shoes.

This week's "Picture of the Week" is one that I saw last week. But since there wasn't an Epilogue last week it's carrying over. Normally this type of stuff makes me roll my eyes. This one just made me laugh.