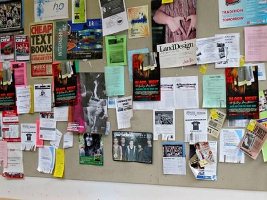 – A Dark Emperor auction will be coming soon. I also think this might bump DE down to a Beta rating. What do you guys think?
– Key phrase, "…at this point…"
– My oldest would flipout, in the best way, if he saw me in this.
– 90 figures plus two Class A figures – but steep shipping from Australia.
– Five lots of figures all starting at $0.99.
– How long did that sit in the sun? Jesus.
– 35 Flesh figures for $0.99.
– Always like a $0.99 auction.
– Seems like a nice ring with the box.
– Or you could pick-up this one for $45.
– Or this one for $50.
– 41 rare figures.
– I like starting my auctions with 666 ($6.66), but this is funny too.
– 112 Flesh figures.
– Great chance to overpay on something that is a bath toy in our house.
– Nice cheap lot.
– Looking for 10 awesome, rare figures? Read!
– I think the mini Man-At-Arms makes this a decent lot.
– $99 – is he crazy? Half that, tops!
– This seller has three MUSCLEMANIA figures: Green #4, Yellow #7, and Light Blue #10.
– This seller has two MUSCLEMANIA figures: Light Blue #1 and Red #9.
– This seller has $20 BIN's for four Kinnikuman parts: Part 5, Part 6, Part 7, and Part 9. Seems pretty good to me – very tempted by Part 9.
– Based on the above Kinnikuman kinkesi prices this seems high. Anyone has some insight for me?
– Awful screen name, but might have some stuff people like.
– Did you vote for the 1st Frankenstein-like Amalgam figure name?
– There is still time to submit names for the other Frankenstein-like Amalgam figures.
– For $20, this is a great set of Avengers figures.
– Good place to keep track of SolarColorDust.com promotions.
– Not a M.U.S.C.L.E. figure, but a very cool contemporary cousin.
– This was going to be the Picture of the Week. But then I though about how this ruined his chance of ever getting sex. (no need for "again")
This might not be cool to admit within the confines of nerdom, but I didn't really know much about Jean Claude Van Damn's involvement with the movie Predator. I knew that he was supposed to wear the suit, but ended up not doing it. So after I saw the picture below on Ain't It Cool News, I had to do a little more digging.

This video is what turned up. I thought it was awesome. Not only into the insight regarding JCVD, but in terms of the Predator design, and the important of the word "no" in film making. Even if a film maker isn't surrounded by yes-men, CGI seems to be the default solution.