The combination of other exclusive OMFG arriving in customers' hands plus a handful of shipping questions has led to the creation of this post.
Having talked to Jon, from LittleRubberGuys.com, about his exclusive OMFG figures offered some shipping time perspective – his figures arrived several days before mine. I started packaging figures on Saturday (1/7/12) with the first group going out Monday (1/9/12) morning.
The second, and much larger, group of pre-order figures went out Tuesday morning (1/9/12). The third, and final group of pre-order figures, went out this morning (1/11/12). The rest of the week will be spent getting all of the most recent orders out the door.
All US orders should also get a message from PayPal with your specific shipping information and a tracking number.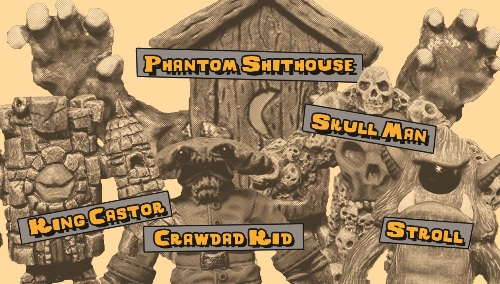 International orders will not be shipped until Saturday (1/14/12) because they will be shipped with UPS or FedEx. These shipping carries were selected for international to ensure the packages arrived. It is not uncommon for international shipments that start with the USPS to end with complications and frustration. If the international shipping costs end up being significantly less than $15, then a partial refund will be given.
If there are any questions or concerns, then please don't hesitate to contact Chad at the University of M.U.S.C.L.E..