SCUM (Savage Cruel Untamed Mutant) – Power Claw 5000
By Vini Chav Toys
Objective:
SCUM (Savage Cruel Untamed Mutant) is a set of three figures from Vini Chav Toys. The set includes Boris, Power Claw 5000, and Trice. They were available in several colors. The "Flesh" Power Claw 5000 was purchased for $20.
The figures are 2-inches tall and cast in resin.
The figure is packaged on a blister-card. A baseball-like card is included with the purchase. However, it is not packaged with the figure.
As of writing, the figures are sold out.
Subjective:
This review starts with a very embarrassing admission. I thought the $20 was the cost for all three figures. I assumed, since they were resin, $20 was for all three figures. I can't believe that it didn't dawn on me when I made my order. I must have been overly focused on purchasing the M.U.S.C.L.E.-like Flesh color.
When the figure arrived I was confused, "Where were the other two figures?"
I had to go back to my order. It was instantly clear to me that I was an idiot. My anger and frustration was redirected back at myself. I needed to take a break from this figure because it made me feel very stupid. I didn't want it to cloud my feelings about the figure.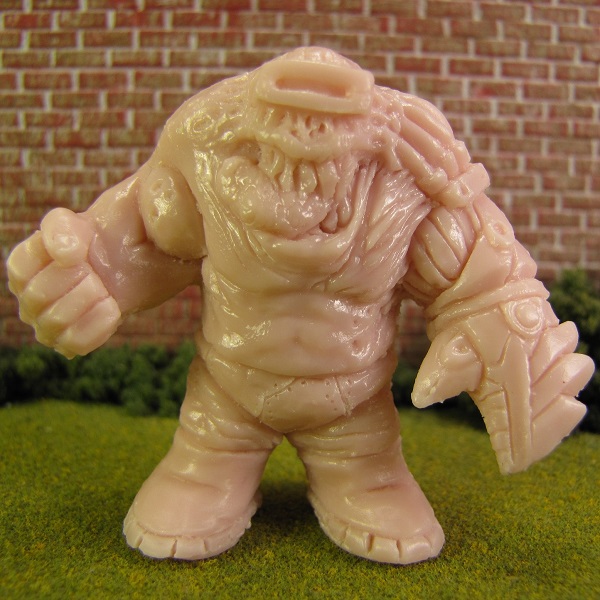 I'm glad I waited.
I want to start with the baseball card because I think it really adds to the figure. It made me appreciate the figure even more. It was basically the opposite experience I had with Odd Narook.
It is strange to admit this, but the underwear made the figure for me. Seeing the metal underwear, and blue shoes, in the card art gave this figure instant character. He felt big, strong, and scary, but kind of awkward too. I found he had a bit of kindness.
The sculpting is very impressive. I've always assessed figure in a 360-degree manner. Only recently did it dawn on me why I felt this way. When I see great sculpting all around the figure I believe the artist has given thought to everything. There is a reason or backstory with each muscle, scar, or weapon. I appreciate that thoughtfulness.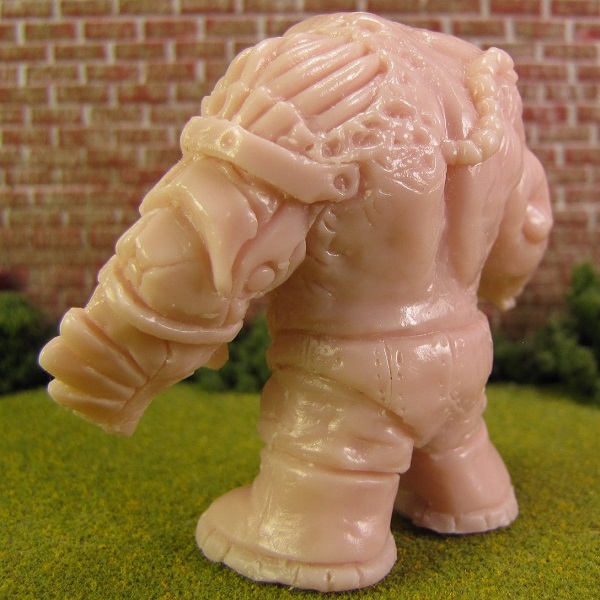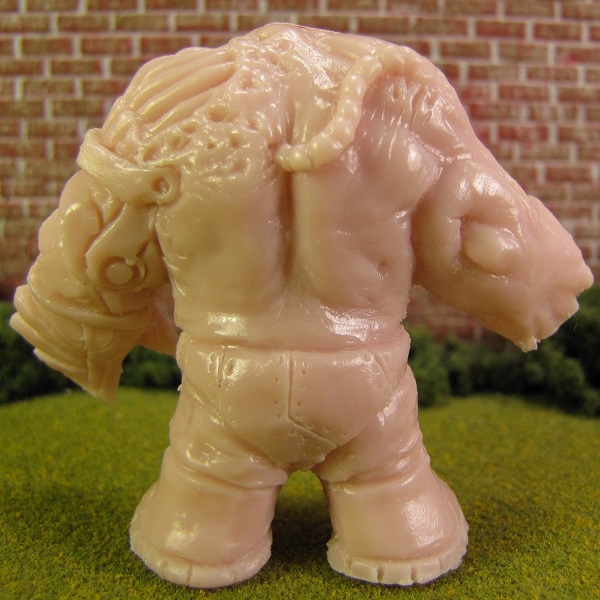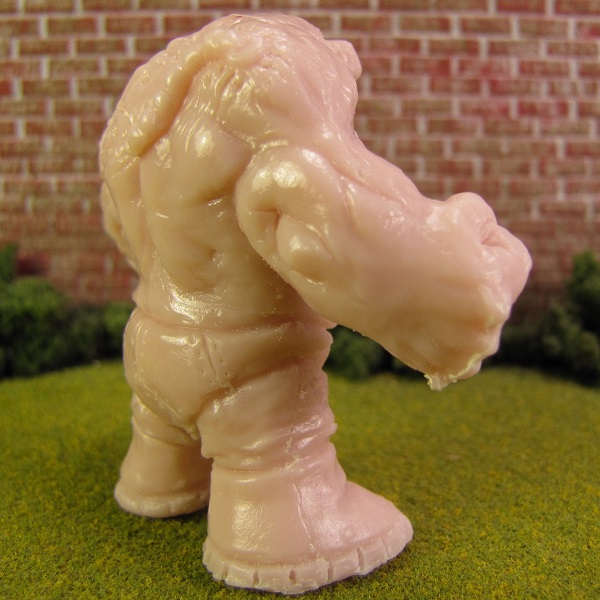 Resin figures, in my opinion, sometimes lack a hardiness I appreciate in minifigures. I have to admit this figure surprised me. This is a very hardy figure. I had to double check that a rubber version wasn't available. It feels different than any resin figure I have ever owned. Maybe it's just the girth of the figure?
I am very happy I bought this figure – but it made me angry a second time. I was angry that I don't own the other two figures. I liked it so much more than I expected I wanted the complete set. Hopefully we'll see a re-release very soon.
For more information about Vini Chav Toys, check out these links:
– Vini Chav Toys on Instagram
– Vini Chav Toys' Store
– Vini Chav Toys on Facebook
– Vini Chav Toys on Twitter