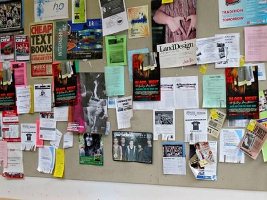 Two important head's up regarding custom M.U.S.C.L.E. figures.
#1 – These are on sale today!
#2 – I have slacked on the coverage of this awesome custom figure. Make sure you buy one!
Speaking of custom figures, keep your eyes open for the upcoming reviews of Man-nie and Goldies: Man-nie from Peter Kato.
Also don't forget to vote for the name of Frankenstein-like Amalgam Figure #15. Who I will always refer to as the figure that should have been called Uncanny Hex-Man.
– Need your squirt gun for summer? Buy this one. It is super easy to use (so even little kids can use it) and you don't have to keep filling it up (also good with little ones).
– Awesome t-shirt bro!
– $90 for what looks to be a sealed ring. Makes me nervous they don't actualy say it's sealed.
– 108 Figures.
– 105 Figures.
– Very cool case of NINJA Mites 5-packs.
– Since you have to wait for the next GI Joe movie, show your support for Cobra.
– There's nothing "bad" about this lot, I just feel indifferent towards it.
– 63 Figures and a $0.99 starting bid always get my attention.
– What am I missing? Why is this already so high?
– The only thing "exceptional" is the price tag and shipping.
– Shipping seems high to me, but not bad for a ring and a few figures.
– This guys has listed this lot a bunch of times. I'd bet good money the reserve is at least $90.
– 39 Figures, $34.99, and $4 shipping.
– Same seller. 37 Figures, $44.99, and $8 shipping. I give up.
– Just a reminder for me. I need to buy a new one.
And this week's picture of the week:

And here's the video of the week. This joke fucking killed me. You may want to turn down your speakers a bit if your boss is an asshole: