M.U.S.C.L.E. Video Games
by Professor Terry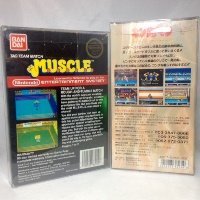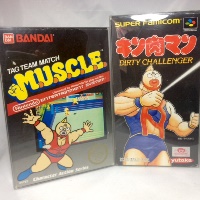 I actually have found it a little tough this week to choose a topic. After procrastinating for a while, I decided not to write about figures at all. Instead I'll discuss the two M.U.S.C.L.E. related video games I own: (1) Nintendo Entertainment System (NES) M.U.S.C.L.E. Tag Team Match; and (2) the Japanese Super Famicom (SNES) Dirty Challenger.
First, the NES game. The first thing I should mention is that I haven't actually played it!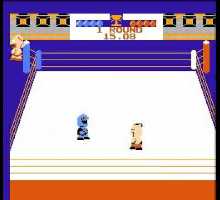 The reason being North American cartridges do not work on Australian Consoles, plus I don't own a NES. I am actually a collector of console games as well and have a few hundred. I just never bought an NES, instead going with the Sega Master System in the 8-bit range. In fact this is the only NES games I own. So it goes without saying that the reason I own it is because it is a part of M.U.S.C.L.E. history.
The game itself? Really poor from what I've read and seen on YouTube. As a wrestling game it's awful looking. The characters are way too small for the size of the ring they're standing in and the scenery is terrible. On the plus side the box art is quite decent for its time and fits in well with my M.U.S.C.L.E. collection.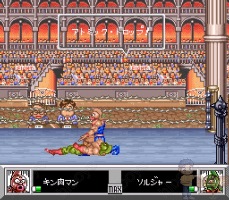 Secondly, the Super Famicom game Dirty Challenger. This I have actually played – my Super Nintendo came with a Japanese game converter. I was quite excited to get a chance to play a M.U.S.C.L.E. related video game. That excitement lasted all of about 90 seconds when I realized all the instructions were in Japanese and starting the game was quite difficult. Once I figured out how to start, I was lost again when I couldn't figure out any wrestling moves and so I was repeatedly belted! This game isn't very responsive at all. The choice of characters was quite interesting as well. You could be Kinnikuman, Soldier, Mariposa, Zebra plus a couple of others. The only plus here is that at least it's in 16 bit and there is some backdrop.
In closing this week, if you're after M.U.S.C.L.E. related games from the era to play, go and play a WWF game. Collectibles to display near your figures? Sure, that's about all they are good for in my opinion. The funny thing is if you want a boxed version of the M.U.S.C.L.E. game, it's not very cheap. I wonder if it's M.U.S.C.L.E. collectors that drive up the price or it's actually a difficult game for NES collectors to obtain?