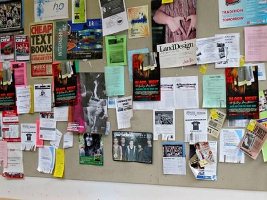 I hope you guys enjoyed reading eBay M.U.S.C.L.E. Shenanigans. I tried to be as honest and fair as humanly possible given all of the information I was provided. It took longer than you would imagine. It took longer than it should have, but I wanted to be thorough. My intention was never to vilify (people can accomplish that on their own). I just wanted people to see specific situations that create headaches for M.U.S.C.L.E. collectors. I think I accomplished that – if I may be so self-congratulatory.
Now we can move forward. Maybe not. Wouldn't it be crazy if rosedarlin2 (10) turned out to be i***r (10) from the eBay M.U.S.C.L.E. Shenanigans write-up.
I wonder if any bidders will magically disappear after the end of this auction?
– Recently it feels like people are selling all the things they've stored underwater?
– "…also includes Hard to find #2 muscle man Terri- bull."
– I like this.
– I don't like this.
– "Pay attention to pics and judge for yourself." Indeed.
– Magenta #136. You could have had him, plus a bunch of other stuff, for $10.50…in 2009. (Auction Watch #16, damn.)
– What got spilled on the ring?
– I like the figures, but can't you buy most from the artists?
Ok, here's something I don't understand. It is something I will never understand. Why do people sell their custom figures (basically anything from Art 200 or 300)?
"I needed the money."
But why sell those? If I needed to sell part of my collection, then I would sell the stuff I know I can easily buy back someday. You'll find a Purple #1 long before you find another Man-Nie. I don't understand it.
I'll take it one step further. Probably a step too far. If your finances are dancing on a razor thin line, then don't buy toys. Be a grown-up. I've had periods where I had to pump the brakes. Do you know what I learned? I didn't need the toys. I like them and I want them, but it wasn't too bad not buying them. Maybe I'm oversimplifying it. No, I am oversimplifying it.
Back to M.U.S.C.L.E. stuff.
– I think two wooden nickels was more accurate. (If you didn't get the joke, then read Nick's comments.)
Into another rant.
This is from the auction description (I didn't bold anything, that's how it is in the description.):
this purple 041 is an super rare "class A" color variation figure in very good condition, so I don't think this will be listed for very long. you may wish to order this from me right away before anybody else sees it.
Not "super rare." It's just not.
I hate the "buy it now" mantra you see so often with figures. It's fear mongering. It's getting the person, that will probably need to flip the figures in six months, to act against their own self interest. That doesn't fall on the seller. They buyer has to work that shit out. But that's who you get with the fear mongering. Plus it's just trite.
Taking it a step further than just some trite shit on eBay, I deeply respect the, seemingly, handful of minifigure creators that avoid that claim. They may produce in batches, but they'll make them again. They can do that because they make good figures. People buy because of quality. I think the buying audience grows.
I've had to travel for work this week. I interacted with some very hardworking people that haven't been given the best breaks. And the work they do is difficult and dangerous. Do you know what popped into my head? Gratitude.
Everybody has had shit thrown their way. I haven't always handled it ideally, but I was pretty proud of myself – it could have been worse. But it's the support I've had around me. That's what has always made the difference. It really hit home as I was working with some of these people. They didn't have people helping them.
So thanks. Thanks to the people that read this and the people that don't.
I also owe a thank you to Ironhaus Productions. I received some of his awesome figures, but I haven't had a chance to share them. I opened them Saturday morning and then got whisked off to one of the boy's tournaments. He had a good, but ultimately disappointing day. Dad duty, and then some travel for work, have kept me from snapping pictures to share.
I encourage people to check his store on Monday. There's going to be some great stuff. (But please don't buy it if you're going to re-sell it in six months.)
This week was pretty light on graphics, so I'll bring back a classic that always makes me smile.
Go enjoy your weekend!