When Takashi Shimada likes the announcement of your Dr. M.U.S.C.L.E. figure it's pretty much the best day ever. It feels very surreal.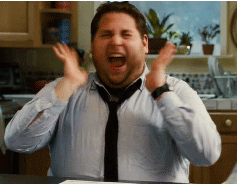 He co-created Kinnikuman, which I came to love as M.U.S.C.L.E. figures.
Then my love of M.U.S.C.L.E. leads to the creation of Dr. M.U.S.C.L.E., and he likes the figure.
My mind is blown.
Of course, Steven Patt should be even more blown away – because without all of his hard work my idea would still be just that.
And yes, I recognize there is a great deal of self-congratulation taking place – but this doesn't happen every day. Please cut me a little slack.
I promise I will only be this self-aggrandizing again if Mattel hires me to be the M.U.S.C.L.E. brand manager.