Asshole of the Week. I swear I wasn't looking for it. I just can't avoid it.
Damn it. I just came across this.
I can't decide. They're both such huge assholes. You guys decide the Asshole of the Week. Use the poll option to the right.
Speaking of assholes, the Anti-Asshole contest didn't really explode. We had Fauxhole, Peach of the Week, and Angel of the Week. Seriously guys. That was the best we could do? I'm not giving away anything for shit like that. Let's dial it up – put a little effort into it. Is this what I have to do to motivate you?
The contest continues…
If we did have a "Angel of the Week" (Doesn't that sound terrible? I'm embarrassed just typing it.), then the winner would easily be John McKinnon.
– Sad. None of those toys will ever be loved (or owned) again.
– The auction is over, but you don't see many sellers take this approach.
– "this is a small lot, but has a rare goodie GEM in here."
– With some of the lots this week I wouldn't have used the word, "Huge."
– This is a perfect auction. $0.99 and a dirty Flesh #208.
– I like it for the picture and the 200 figures. Not the Class A stuff.
– How are people coming up with these prices?
– I feel like lhssenior is trying to tell us something with the auction title…but what?
– Really? Really? $199.99 with a $225 BIN?
– It's the Flesh #208 driving up the price of this lot.
– 29 figures starting at $39.99. Ouch.
– The only auction from this guy without an insane starting price.
– 125 figures.
– Wow. It got a bid.
– The UofM School Store – We Will Be Undersold!
– I do not like these. I intensely dislike them.
– Look kids! A Dark Blue #208.
– You might want to buy this because of this. Gotta make that money!
– It doesn't come right out and say it, but it is a re-print.
– My knee-jerk reaction was that the price was too high, but it's just $3.33 per figure.
– Some $0.99 love.
– I don't know what is worse? Using M.U.S.C.L.E. to keyword spam that lot or the lot itself.
– "I know not one thing about Muscle figures…" No shit?
– Never spend $124 on a drinking game.
– This one is just a reminder for me. For my little guy's birthday.
44 OMFG Series 2 sets to go. I'd really like to continue with Series 3 OMFG figures – but I need to sell 50 sets. The price has dropped to $10.50 per pack to help reach that number. The Series 3 UofMUSCLE.com exclusive color hinges on the sale of these figures.


My oldest likes saving his money and buying his own comics. I try to steer him towards kids comics, but sometimes the covers just suck him in – I get that and can parent through it. But I'd love to see more of this idea in kids' comics.
Speaking of my boys, we watch a TON of SpongeBob. They love it – no, that's an understatement. They are addicted to it. They crave it day and night. Some days it feels like the only thing that keeps the house from slipping into total anarchy. When I started seeing the Shocked Patrick meme it cracked me up. It cracked me up more than it should have. The one below is my favorite and Picture of the Week: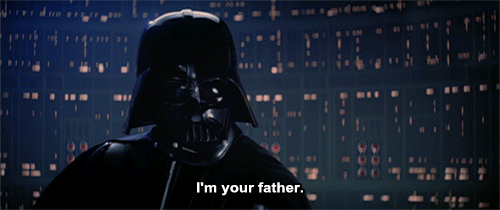 We moved not too long ago. I also hate cable companies. Having to deal with the move and cable companies made me crazy. This video was my actual experience with both Comcast and AT&T.

While the video above is truly the Video of the Week I had to give some credit to this on too. Who says chivalry is dead? Honestly, the next time my wife thinks I'm not doing enough or the right thing I'm bringing this guy up. I look awesome by comparison.

It may come as a surprise that most readers of this website are female. It's true.
However, they appear to absolutely love (based on the web traffic) a beautiful woman almost as much as the small minority of male M.U.S.C.L.E. collectors. So, in an effort to better appease the core female audience I present…a beautiful woman.
I picked this one because I thought the men might enjoy the learning aspect if they disliked the picture. If you'd like to learn more interesting facts, then I'd suggest you check out FactsAndChicks.com.
"Being ignorant is not so much a shame, as being unwilling to learn."
– Benjamin Franklin