I want you to predict the final price for this figure. Post your prediction in the Comments section below. Only predictions submitted before 3AM (EST) on Saturday 19th will be honored. Closest wins. Very simple; this isn't The Price is Right.
I don't know what the prize will be, but it will be something. I'm making this up as I go along so bear with me. My guess is less than $1,000. 🙂
Football has returned. People are so excited.
They are so excited to declare how much they don't care about it. They are so excited to tell you how stupid you are for liking football.
At least that's what I took away from my Facebook newsfeed.
I actually understand not liking football. There are plenty of things not to like about football. But I don't understand why people seem to hate people that like football. I don't see the same hate with baseball, soccer, or any other sport. I can't find good analogy, because I can't find one that is filled with the same vitriol.
Ok, back to M.U.S.C.L.E. toys.
– Purple Skelator starts at $1.50, but the shipping is kind of high.
– I thought I would like anything 72% off. I was wrong.
– 73 Flesh figures. (I just wanted to follow 72 with 73.)
– Wow, a great lot of 249 figures.
– A Flesh lot from New York. I still have to scan through it.
– $45.99. Maybe because it kind of looks like a Class A figure?
– I like this picture. Ok auction for 15 figures too.
– $0.99 auction for some Flesh figures.
– Looks like crazy Remco sellers are drawing inspiration from crazy M.U.S.C.L.E. sellers.
– $2.16 per figure. Wow. Like looking at a car crash.
– Didn't I say I had to leave collecting if a crazy Purple #208 auction appeared?
– What's worse? This "NICE CHRISTMAS GIFT." Or using "NICE CHRISTMAS GIFT." I don't know
– What offer would this guy take for SC? Sadly, I bet the lowest is $60.
– A Warped lot would be cool, but I don't see any Warped figures.
– This seller certainly is a mixed bag, but I do like the $0.99 Flesh auctions.
– Less than 24 hours left on this pretty nice lot starting at $19.99.
– Is everyone waiting to snipe these?
– Not a M.U.S.C.L.E. auction, but it showed up in my feed. GOD DAMN!!!
– I like to support artists, but c'mon. That isn't a $50 paint job.
– Do you think this is connected to this?
[instagram url=https://instagram.com/p/7qtNwtrwqG/ hidecaption=true width=320]
I don't know if you have seen the French-Canadian ring yet. If you haven't, then you can see it to the right. If you have, then please enjoy it again.
I plan on snapping some pictures very soon. After taking the pictures I don't know what to do with the box. Sell it? Display it? I refuse to store it. I'll throw it away before I do that.
The ring and the figures; those have been claimed. My boys were ecstatic when they saw them. Even the broken blue clamp failed to dampen their spirits. It was a great reminder of how powerful toys without a cartoon can be to kids. I know M.U.S.C.L.E. collectors always talk about how they liked the mystery or not knowing everything about the toys. To be given the opportunity to see it again was priceless.
They took to trying to solve the broken clamp. Pipe cleaner was their initial solution. That led to significant advantage or significant disadvantage; depending on how it was configured. I told them, "We can replace the blue clamp."
"When?" was their response. Does anyone have a blue clamp? Hell, even a red one. I need a beat-up ring to take apart. Something like this one, but I don't need the figures. If you can help, then please email me.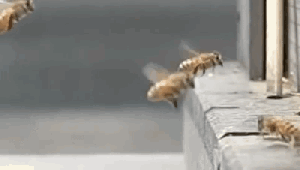 Please don't forget to vote about the B's. Or post some comments here.
Based on the results so far (with keep them winning) I am surprised. Although with only nine votes (as of writing) it is far from a done deal. I thought people would have more feelings about the Class B figures. The overall lack of response makes me think they should stay.
In my experience, silence tends to equal indifference and/or acceptance. We'll see.
How about a contest? There hasn't been one in too long.