Kinnikuman Phoenix
By Professor Terry
This week I'll continue on my quest to highlight all 5 Kinnikuman Fated Princes (last covered in MMMM #87). This week it's the Phoenix figure.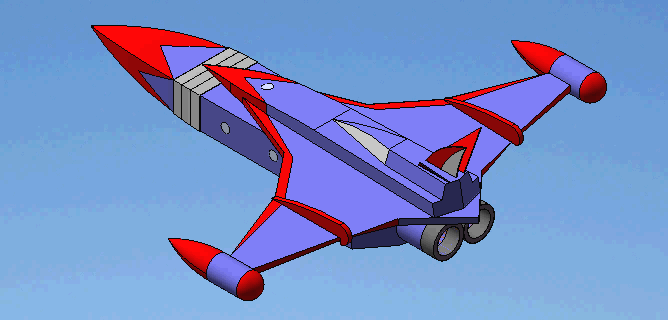 Funny thing is, every time I look at the Kinnikuman Phoenix I think of the Phoenix from Battle of The Planets, one of my favorite cartoons as a child. It was a cool ship.
Anyway, back to Kinnikuman Phoenix. This is a figure that as a M.U.S.C.L.E. sculpt didn't and still doesn't excite me all that much. The pose is pretty uninspiring and the detail of his costume doesn't stand out. However, once I bought a Romando figure (the Romando pictured on the right was the first purchase) it occurred to me that the Phoenix figure has a great color scheme and strong features. It also doesn't hurt that this Romando is well presented with a great skin tone color scheme. I liked it so much that I bought two variations of that Romando. The purple one in particular is an interesting variation that does not appear for sale very often at all.
Some of the other figure poses are quite good. I like the Deka Kinkeshi figure as he has his arms spread wide and his collar pulled up. The features are more noticeable as well. I don't mind the other Kinnkuman figures from part 29 & 30 and the 1991 Kinkeshi – however in my opinion they aren't as good as the other Fated Princes in the same lines.