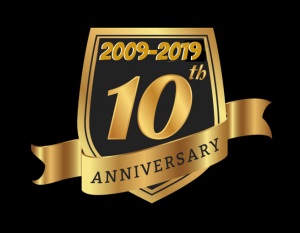 Both Facebook and Twitter wanted me to celebrate my 10 year anniversaries on June 18th. Turns out I started everything on June 18th.
But back to Facebook and Twitter. I hate them both. I have never enjoyed using them. I can't imagine using either of them as "Chad." I can't imagine using them for a social purpose. I've used them only for this site; essentially under protest. It seems like both sites have only become worse over time too.
Not too long ago I boosted a post on Facebook. I wanted to see the impact. There was a spike in traffic, but it wasn't significant. It was similar to any other popular post. If I was selling something, then I can imagine boosting posts. For this site, it doesn't make any sense. Surprise, surprise.
As much as I hate Facebook and Twitter, I have enjoyed Instagram. I think I know why. Instagram is essentially a website that let's you say, "I like this. Look at this." I think it saves people from themselves.
On the other two platforms people it is too easy for people to share their stupid thoughts and opinions. I considered sharing the first five, non-advertisement, Facebook posts in my current feed. All five of them were fucking stupid; embarrassingly stupid. But I didn't want to blast unsuspecting, undeserving people – as much as it would have fully illustrated my point.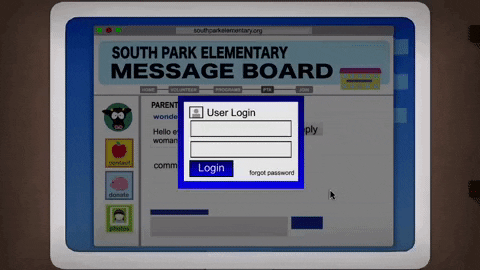 I guess I'm just a digital dinosaur. I'm a fan of moderation, because Facebook and Twitter have shown it is necessary. Message boards were the better option. They required accountability. If it was a good board, then it succeeded. If it was shitty, then it shuttered or wasn't used. I understand while people prefer the larger, less accountable platforms – but I don't like them as much.
I tried to take another look at eBay. Oh boy. There was nothing. There was nothing on Yahoo Japan for me. Or this site. Same story on Kickstarter and Etsy. I think one of my 10 year activities will be to list some things starting at $0.01. It will serve as a pseudo-sequel to my 20 Average Figures post.
Last week we crowned the Second ULTIMATE AOTW Battle of the Champions Winner. It will be a solid four months before we crown another one. But there is only one way to get the process restarted. We need to crown an AOTW Fatal-Four Way winner.
The AOTW #1 is a Magenta #117 figure, which is Class B. However, the seller has listed it as Red – which is Class C. Whether it is the ignorance or the $18.99 BIN (plus shipping) this is an easy AOTW nomination.
AOTW #2 is also the seller of the perpetually unsold BHS. The seller has listed a second, incomplete BHS with a $1,469.95 BIN. That means they value the plug at $830.
The AOTW #3 has a $14.99 opening bid (plus shipping) for five, regular Flesh figures. Wow. I think the seller thinking the bidding could go higher is what solidified their nomination.
Finally, the AOTW #4 was nominated for both their math skills and pricing ability. The $26 opening bid is pretty awful. However, it was the auction title that insured their inclusion. "8 figures=6 MUSCLE MEN + 3 mattel big boots"
Cast your vote and crown the next AOTW Fatal-Four Way winner. Here are the four combatants:

| | | |
| --- | --- | --- |
| | vs. | |
Remember to cast your vote and crown the second ULTIMATE AOTW Fatal-Four Way winner:
[poll id="82″]
Sadly, our
ULTIMATE
AOTW Battle of the Champions Fatal-Four Way Winner #1 is no longer trying to sell her empty box.
We watched as she started at $250. Unable to sell it, dropped down to $160. The drops continued: $149, $145, $139, $135, $125 and finally $120…for a beat-up, empty box.

The last know image of the listing looked like the picture to the right.
There is zero-percent chance this actually sold. It is an empty box. M.U.S.C.L.E. collectors see crazy things, but this is simply impossible. Plus, there is no feedback posted by either party. I think she may have temporarily quit trying to sell it.
This is the level-of-asshole it takes to be an ULTIMATE champion.
Joining our inaugural champion is a very worthy companion.
The initial listing for the $3 figure was for $1500. The entire story was covered in AW #284. Apparently, there's still a little more to add. The figure is STILL for sale with a $100 BIN.
This seller probably could be a repeat winner with their other listings.
An original SHA, with the head spur still attached, in the original Flesh color was sold for about $185. This seller is attempting to sell a yellow, headless version for $1,000. That is the level of commitment needed to become the 2nd ULTIMATE AOTW Battle of the Champions Winner.