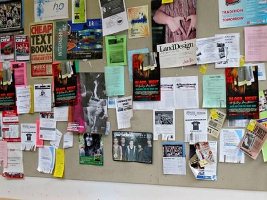 It is very easy to complain about the state of collecting M.U.S.C.L.E. figures. The negative things are overt and easy to see. The positive things sometimes slip through the cracks.
This story isn't slipping through the cracks.
Auction Watch #168 featured a French-Canadian box that I wanted to document and share with collectors. I didn't want the ring. My boys disagreed. They wanted it, and I shared the brief story in this Epilogue.
Then in the October 18th Epilogue, I mentioned I was going to bid on a broken ring and asked if anyone was interested in the figures. I didn't think anyone would really notice or care. I was wrong.
I noticed I was outbid, but then I received a message from LRG member plasticfiend (Seth). He felt bad for outbidding me. I told him not to worry about; that's how eBay works. Without provocation he asked if I would like the ring for my boys to finish our repairs.
Fast forward a bit, and we win the auction. The ring and figures were sent to me and I forwarded the figures on to Seth. My boys were super excited when they saw the ring. We will be making the repairs and playing with the ring this weekend.
Thank you a million times to Seth. Not only were you kind to me and my boys, but this shows there are still kind, friendly, and helpful collectors out there in the community.
I hope I speak for all M.U.S.C.L.E. collectors in saying:
Thank you for restoring some of my faith in the M.U.S.C.L.E. community!
If you want to do something for Seth, then a Follow or a Like could be given on Instagram (@MadCapBalloons) and Facebook (MadCap Balloons). Even better, if you're around Southern California consider supporting MadCap Balloons by booking an event.
– A ring from Canada? Bummer. Not French-Canadian.
– I asked this seller to be the eBay Entrepreneur Exchange #2.
– This is the pile of odd toys after cleaning up the boys' toy room.
– $88.88. You will never guess the item.
– I hate this auction, but I liked the Warp.
– Nice enough keshi lot, but $50 BIN? What are your thoughts?
– I think it is the Purple #180 driving up the price.
– The only time I do not find a price tag charming. Scratched off.
– "Soecial Lot." Does he mean Special? If so, what's special?
– $29.99 opening bid with $249.99 BIN. What?!?!
And done.