I'm trying to get this done before Thanksgiving. I somehow doubt I'll get to it after stuffing my face with turkey.
I mentioned in this week's Auction Watch that I had talked to an eBay seller. I felt compelled to contact this seller after I saw a Red Class C #60 with a $32 BIN.
My goal was not to be mean or angry. I was actually very curious why they had a $32 BIN price. So I played stupid before I discovered an amazing website with some helpful information.
Below is the entire conversation. (My initial question is at the bottom. I would suggest starting at the bottom and reading up.)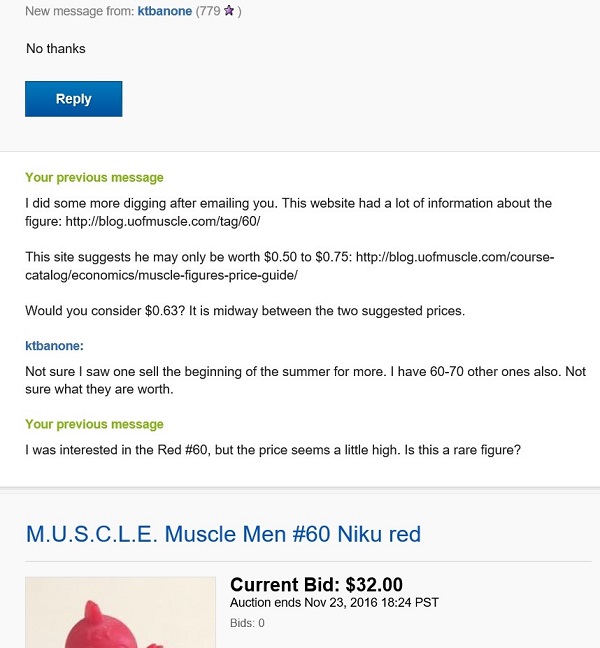 I understand the seller is just trying to make some money. I don't think they are especially evil or bad. Why do so many sellers jump to silly conclusions?
I don't know every hobby, or collectible, and I'm not an eBay expert. But, if I understand these things exist, then shouldn't even the most average person understand that prices will likely vary. Shit, even if you don't know collectibles and eBay shouldn't a person understand pricing. There's cheap toilet paper and expensive toilet paper; expensive cheese and government cheese. Everything has a range.
Since my email they have lowered the BIN. The formerly $32 BIN has become a $9 BIN. In some strange way they must have taken in that I was suggesting the price was too high.
I'm actually more curious than when I started. If the seller was willing to lower the price, then why did they settle on a $9 BIN?
I'm not sure how this post-Thanksgiving Epilogue is going to work out. I'm not going to breakout auction vs. BIN this week.
– I'm 99.9% sure I've seen that ring on UofM, but I can't find it.
– Not too bad of a lot.
– I don't understand this price. Am I missing something?
– Wow, the empty 4-pack is still available. Shocking.
– "IF YOU ARE A NOOB TO EBAY AND WANT TO BUY IN MY STORE, YOU MUST CONTACT ME FIRST AND READ ON, AS I DO NOT WANT NOOBS LEAVING ME BAD FEEDBACK BECAUSE THEY CANNOT READ AGAIN. IT ONLY TAKES YOUR SELLERS AWAY FROM EBAY!" Fuck this guy. Am I right?
– "It's in ok condition." Very generous.
– I love the Ashura-Bull and Akumoko.
– Maybe this shouldn't surprise me.
– As of writing, this is a pretty good lot.
– What do you think is the Reserve? I bet $75.
Today is Black Friday. As of writing this Black Friday had been mentioned three times on UofM. I don't think I have anything else to say.
I now regret bringing it up. I will not erase this. Instead I'll let myself feel the embarrassment and shame. Feel free to post your anger in the Comments below.
I need a stronger finale. Here's what I've been listening to lately. I don't know if it gives me hope, reminds me of being younger, or both.
This gives me flashbacks to childhood, but I'm not starting another website.
I wanted to end with little levity.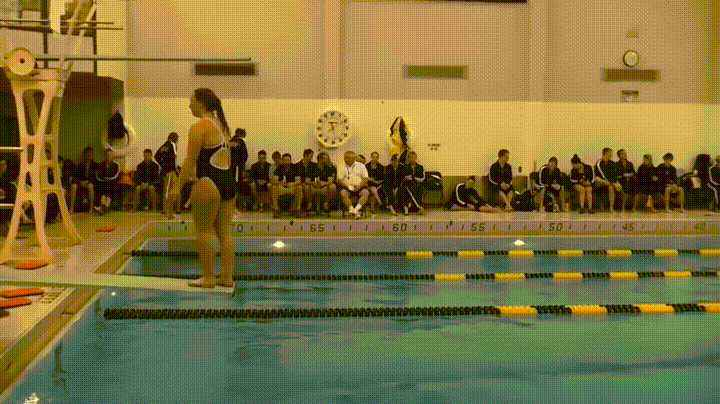 Yeah, that was the right way to end.