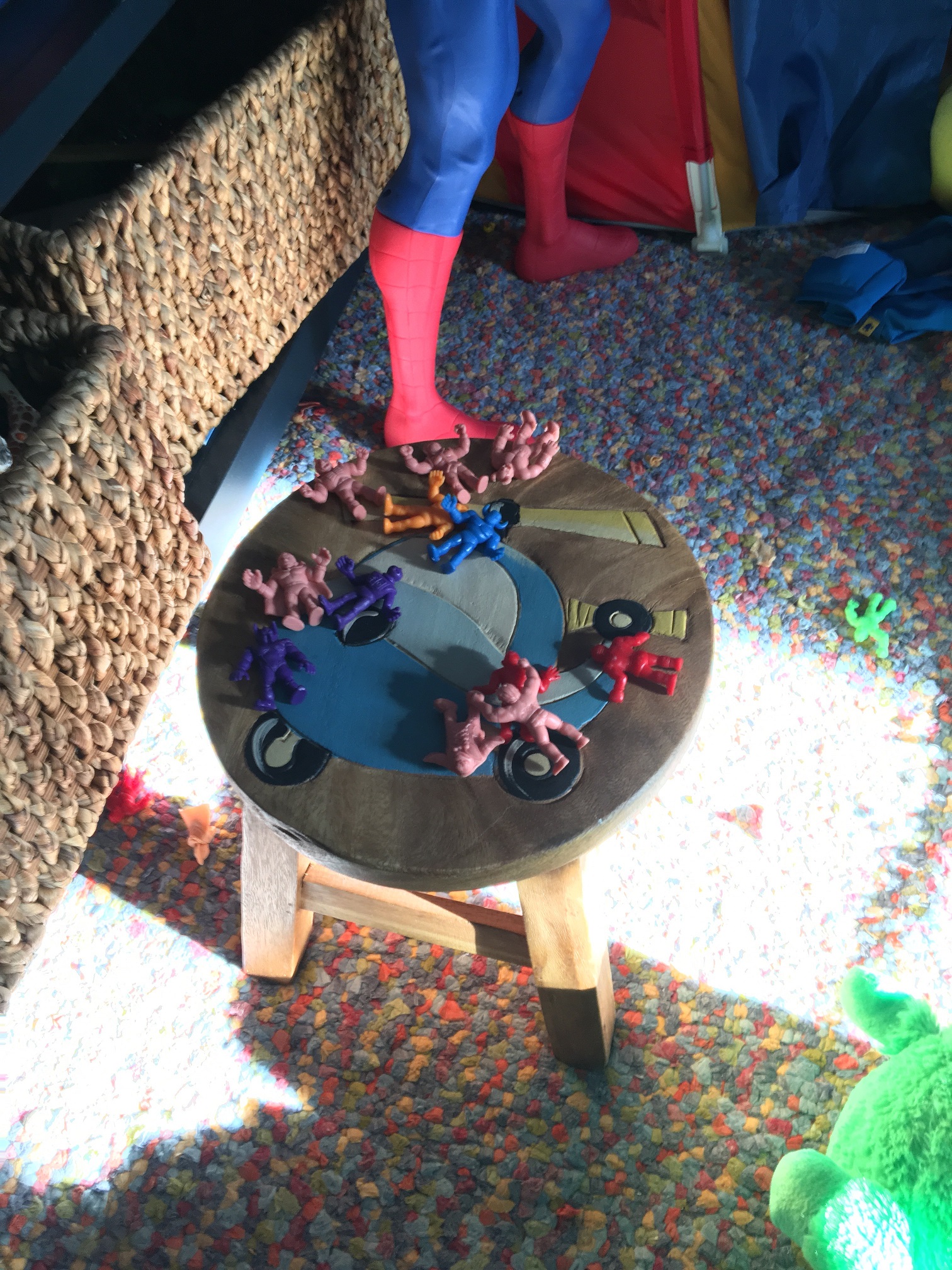 The University of M.U.S.C.L.E. is starting it's ninth year. I'm entering my 16th year as a M.U.S.C.L.E. hobbyist. Wow.
It is hard for me to wrap my head around how much has changed. My life. My family. My kids. My jobs. My weight.
And this silly little hobby – which I am enjoying more than ever. Professor Terry has made the site so much better since joining in 2013. And Jesse has given the site a positive boost with his recent contributions. Maybe the most transformative has been the recent acquisitions that have pushed the magic number to eight through pure, unadulterated kindness.
I am the happiest M.U.S.C.L.E. hobbyist I have ever been. I might be enjoying M.U.S.C.L.E. more than I did when I was a child. I fully recognize the boldness of that statement.
I think it's because my family has joined me in my march to 1,528. That might sound cliché, but it's 100% true. It's been a game-changer I can't properly explain. But I haven't forgotten the figures are toys. I know I've said it before, but I wasn't as happy in the hobby. There's an overall M.U.S.C.L.E. hobbyist balance I've never felt before.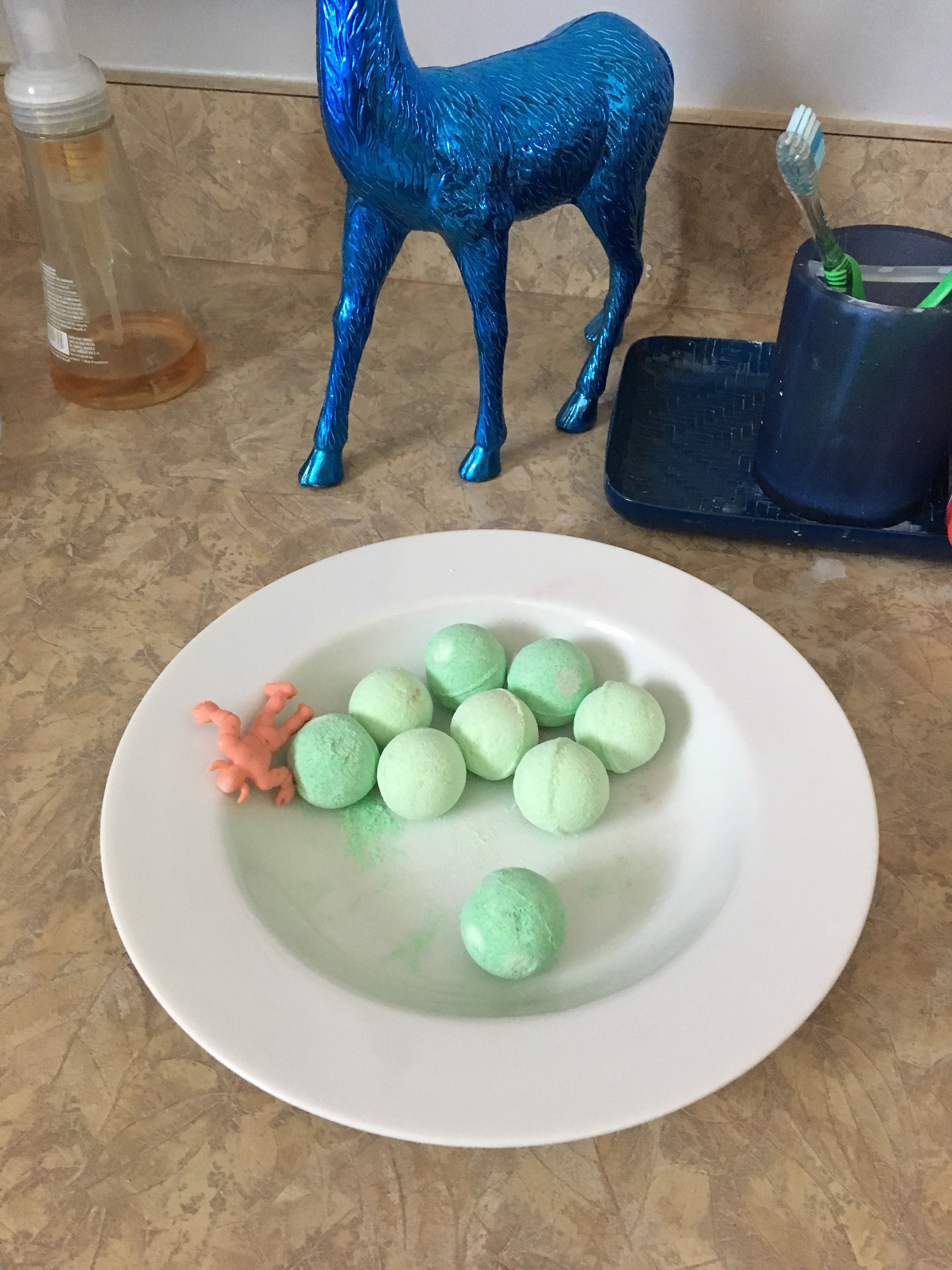 In the picture above my youngest had a M.U.S.C.L.E. battle. He dug out his figures after I received my Magenta #161. He wanted to find out if he had one too. I assured him that he didn't, but we could share mine.
He said it was fine, he had a "lighter pink" one.
The picture to the left comes from the boys' bathroom. My youngest could live in the bathtub. He got some "bath bombs" for Christmas. He assigned a M.U.S.C.L.E. figure to stand guard over his bombs. I didn't have the heart to tell him only his mom would steal them – and a M.U.S.C.L.E. figure wasn't going to stop her.
I'm sure I'll be bitching about something soon enough, but it still won't squash this new-found balance and happiness. I literally wish this for every M.U.S.C.L.E. collector. If you already had it, then I'm jealous. If you don't, then I hope you find it soon.
And if you're a piece-of-shit M.U.S.C.L.E. seller, then fuck off. I found balance. I wasn't castrated.