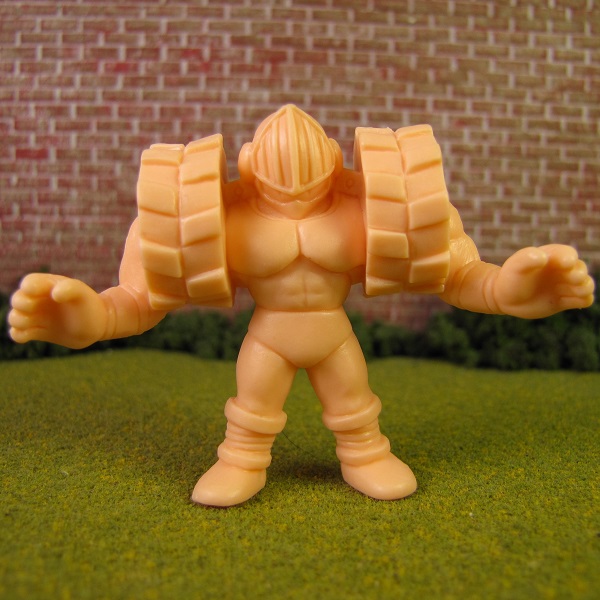 For the second week in a row I've made a M.U.S.C.L.E. purchase. I bet it's been over 10 years since I've done that. The best part, it's new M.U.S.C.L.E. figures – Vol.3 of the Kinkeshi Premium.
If you ever wanted Vol. 1, then I can direct you to a set that is still for sale. I bought my Vol. 3 from him.
Seriously, if you've been on the fence about Volume 1 – buy these figures. It's going to be the easiest way to get them and the set is fantastic.
If you only got the figure to the right, then it would be worth it.
Let's take a look at eBay. This week, as of writing, there are 205 auctions.
– 2 #195 @ $0.01. (I wanted to write that. Sad.)
– Opening bid of $49.99. Guess how many figures.
– Opening bid of $0.01. BIN of $32.08. What?
– I need more "peace" in my life.
– "5+ choking hazard" Does any seller think these are going to kids?
– Those 10-packs were HUUUUGE.
– Almost pulled the trigger on this lot, but didn't see any feet pictures – oh, wait!
– 137 Flesh, Red, and Dark Blue figures.
– If this goes over $3, then I might faint fart whatever. Honestly, I'd be shocked if it goes over $2. The $54.08 BIN made me laugh, which was poorly timed at work. I don't think anyone thought I was laughing at my salad.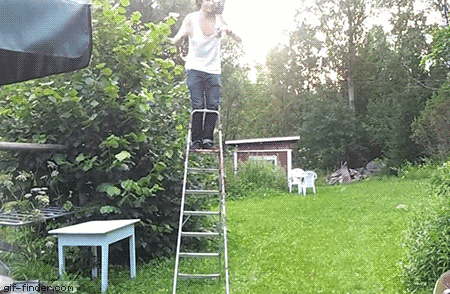 Speaking of salad, I hate getting older. No, that's too broad and cliché. I hate not bouncing back. Twenty years ago I could eat seven burritos, drink 40 beers and be ready to go in the morning – plus I had lost five pounds. Today if I have one extra drink and a slice of pizza I've put on 40 pounds and feel hungover.
If that was me falling off the ladder; I would have bounced right back. I probably would have tried again.
Nope. That's an exaggeration. Here's the truth. I was doing catcher drills with my oldest's baseball team (yep, spring training is here). I tweaked my knee, but pushed through. That was on Sunday. It's still a tiny bit sore on Thursday. That's what I hate.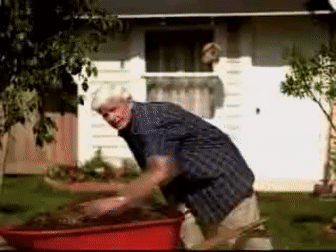 I don't mind getting older. I'll turn 40 this year and I have no major complaints. My minor complaint is not bouncing back as quickly as I used to. I wish I could teach my boys to appreciate that specific gift of youth. Of course, that can't be done. "Youth is wasted on the young," is an accurate cliché this time.
Ok, back to the auctions.
– This feels like a game of chicken. Everybody wants a steal, but who's going to get impatient and flinch?
– What's with the recent Class B delusions?
I think I predicted this about a year ago. I would add one thing to my prediction. I think sellers desperately want to have something special. It validates their concocted price.
And, unfortunately, there are a lot of stupid buyers. I won't rewrite this rant.
– If I needed those MUSCLEMANIA, then I would be bidding. I still might.
– My first thought was, "Salmon #64?" I've learned to trust my second thought most of the time.
– Week after week I still smirk and roll my eyes.
– "Flesh unknown name and number to me did research did not find anything not sure if it is a "rare hard to find" figure." It's only "hard to find" for you dummy. Flesh #74.
– Class A Magenta #134.
As of writing, there are 3,807 BIN listings. Without even looking I feel very confident all of the prices are stupid.
– I wish this window box was an auction. I would have bid. It's a nice piece, but $100 feels like a safety bid. I think the top auction price would be around $75. I think.
– A Class A Magenta #143 and a Class A Magenta #125 in the same week. What are the chances of two of the dullest Class A figures being listed in the same week?
Welcome to your weekly installment of "Damn the torpedoes!" I'm glad I didn't create a little logo.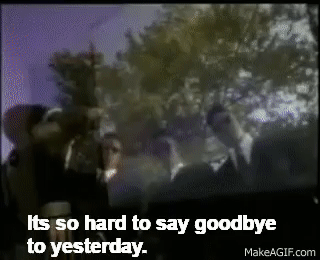 It is with a heavy heart that I report the second racer has dropped out of the race. It's a sad, sad day for race fans.
Thankfully the first racer doesn't even know the word, "quit." In fact, it looks like she's got her game face on this week. She dropped to an all-time low of $55.28. That means she's only about 139% too high.
After 890 days who would have thought it would ever get that low?
This week has to be a record for the most gifs. Or, at least, the most gifs without a bouncing boob.
UPDATE 10:34am EST:
Racer #2 has returned to the race! It also marks the first time that Racer #1 has taken the lead. What an exciting way to enter the weekend! Buckle up race fans!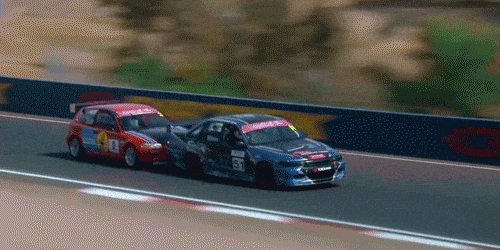 Of course I added another gif.