– These made me angry I can't find more posts than this one. I know I talked about these things. Where is it hiding?
– "You are literally purchasing a tiny chunk of my childhood and all the MEMORIES attached" and "4 or 5 having small damage to extremities such as missing fingers." Is the memory torturing M.U.S.C.L.E. figures?
– $4 opening bid and make an offer. Huh?
– C'mon Canada. Help me out.
– With Google is it possible to miss by this much?
– I guess so.
– 100% to Goodwill. I can support that idea.
– At what number does something become a "collection?"
– Am I a dick for thinking you can't sell a recast for this price anymore? Even GITD.
– SC and a large lot, but they seem pretty dirty.
I have to admit I'm shocked there aren't more listings worth mentioning. There aren't many good auctions and there aren't many terrible auctions. Most of the listings strike me as blah – not even worth commenting on.
The AOTW winner from
last week
absolutely destroyed the competition. This could be the strongest victory we have seen in any of the tournaments.
The biggest shock is that the original listing went unsold, but the seller relisted at the exact same price. No hesitation. Wow.
I felt there weren't many M.U.S.C.L.E. listings worth commenting on. There were four easy choices for this week's AOTW Fatal Four-Way.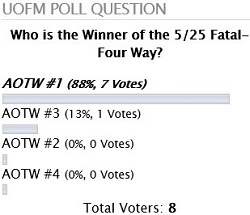 Our first contender, AOTW #1, is trying to sell a 4-pack for $299.99. I think they are hoping you'll think it is AFA graded. It is not. It's just in a case. Maybe it's a diamond case? Or maybe she was influenced by our winner last week.
Our second contender, AOTW #2, is trying to sell a Flesh #153 as if it was a Salmon #153. While #153 figures always demand more money, $34.99 for a Flesh #153 figure is absurd.
The third contender, AOTW #3, is trying to sell a dirty #152 figure for $9.95. I don't think you could get $0.50 for this figure when you consider the condition and popularity.
Finally, the fourth contender, AOTW #4 has been mentioned on the website before. However the listing has never been a part of the Fatal Four-Way. This seller has attepted to see a #211 figure for $12 for, at least, 5 years
Remember to cast your vote and crown this week's AOTW. Here are the four combatants:
| | | |
| --- | --- | --- |
| | vs. | |
What has happened to our weekly installment of "Damn the torpedoes?"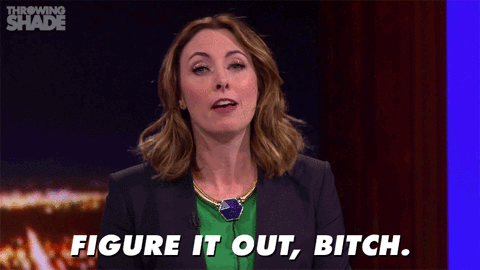 It looks like we may have to retire this bit.
No. I can't quit. Quitting is why we are in this mess.
Instead, I will figure out a way to double down on the bit.
I will walk this fucking room trying to do it.