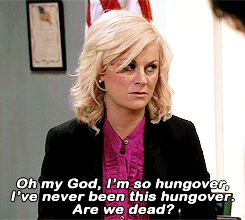 Monday Morning M.U.S.C.L.E. Musings didn't post on Monday. Nothing was posted on Tuesday. It took a little extra effort to get Wednesday posted and then the site was back on track. I'm guessing five years ago, after Memorial Day, there was no extra effort. By Wednesday I probably said, "Fuck it. I'll start again next week."
I wondered if this was a trend.
The first UofM post came 16 days after Memorial Day in 2009. There obviously wasn't a hangover in 2010. That post came the day after Memorial Day.
Wow.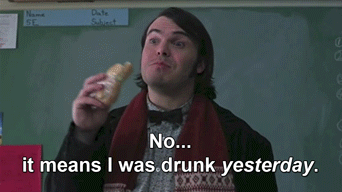 Again, the day after Memorial Day in 2011. I can't believe it. Again in 2012.
You guys may not be shocked, but I am. I don't remember ever spending a huge amount of time working on the site during the Memorial Day weekend. Wait. I'm such a dummy. Memorial Day isn't always May 31st. I'm going to trust Wikipedia for these Memorial Day dates:
2009 – May 25th: The site launches well after Memorial Day.
2010 – May 31st: There was a stupid Memorial Day post and then a post the next day.
2011 – May 30th: A Memorial Day post followed with another post the next day.
2012 – May 28th: No Memorial Day post and nothing for a few day. An Epilogue was squeezed in five days later. First Memorial Day hangover!
2013 – May 27th: No Memorial Day post and MMMM #6 was posted the next Monday. Seven day Memorial Day hangover!
2014 – May 26th: There is a Memorial Day post and three days later an Auction Watch post. Not too bad of a hangover.
2015 – May 25th: No Memorial Day post, but nothing was being posted.
2016 – May 30th: Another dark period for the site. At least there wasn't a hangover.
2017 – May 29th: Thankfully holiday posts are long gone. The Mapman Mystery is posted two days after Memorial Day. Very minor hangover.
My conclusion is that UofM will always have a minor Memorial Day hangover, which explains why I have no memory of working on the website during the long weekend.