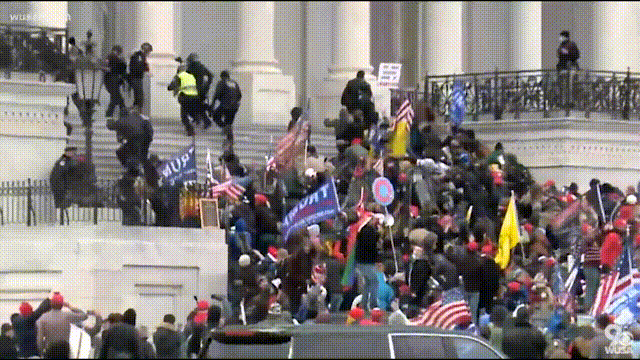 When I finished the Auction Watch yesterday it was the early afternoon. I felt good. I was looking forward to writing the Epilogue.
Then this happened. It broke my heart because it was inevitable.
The sane world has seen it building and building. Racism, hatred, anger, distrust, and flat-out lies were spun, stoked, and intensified with each statement, tweet, speech, talking-head, and action from Trump and his enablers.
Don't get me wrong. They didn't invent all of this hatred. Humanity has always excelled at it.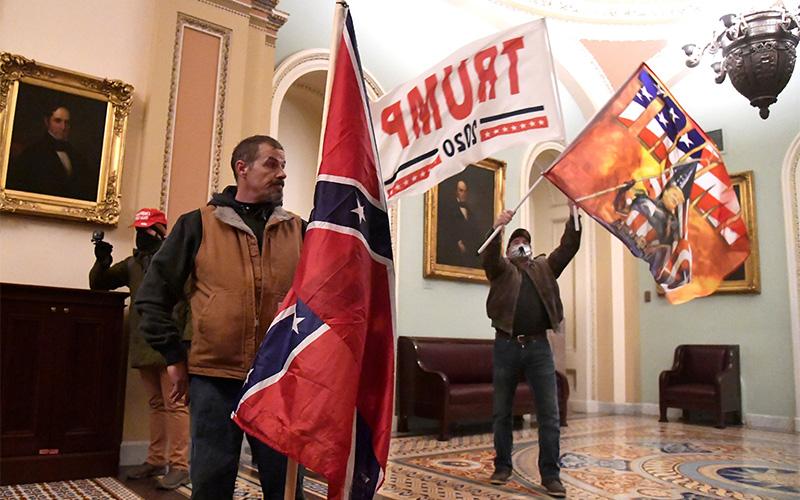 They just normalized, supported, and encouraged it in broad daylight in modern America.
According to the U.S. Capitol Historical Society this attack was the first time the U.S. Capitol has been stormed since 1814. Then it was the British – who were fighting against America. This time, 207 years later, it was Trump's Cult – who were also fighting against America.
Did you know that during the Civil War confederate forces never got closer to Washington, D.C. than Fort Stevens? (And yes, I know about Vermont. That was more of an isolated terrorist attack.) Yesterday their flag flew inside our nation's Capitol. It is heart breaking.
There are already Trump Cult apologists explaining away and shifting blame. It makes me sick.
I have always believed there were more good people than bad people. This year's election showed me it is actually pretty close. There are a lot of bad people.
"But I voted for Trump because…"
One of my best friend's sisters was an ardent Trump supporter. She had excellent talking points. I fully understood why she believed she was correct in her support. It was the best explanation I have ever heard for supporting Trump.
But she was still wrong. You don't get to pick evil for a good reason. Evil is evil.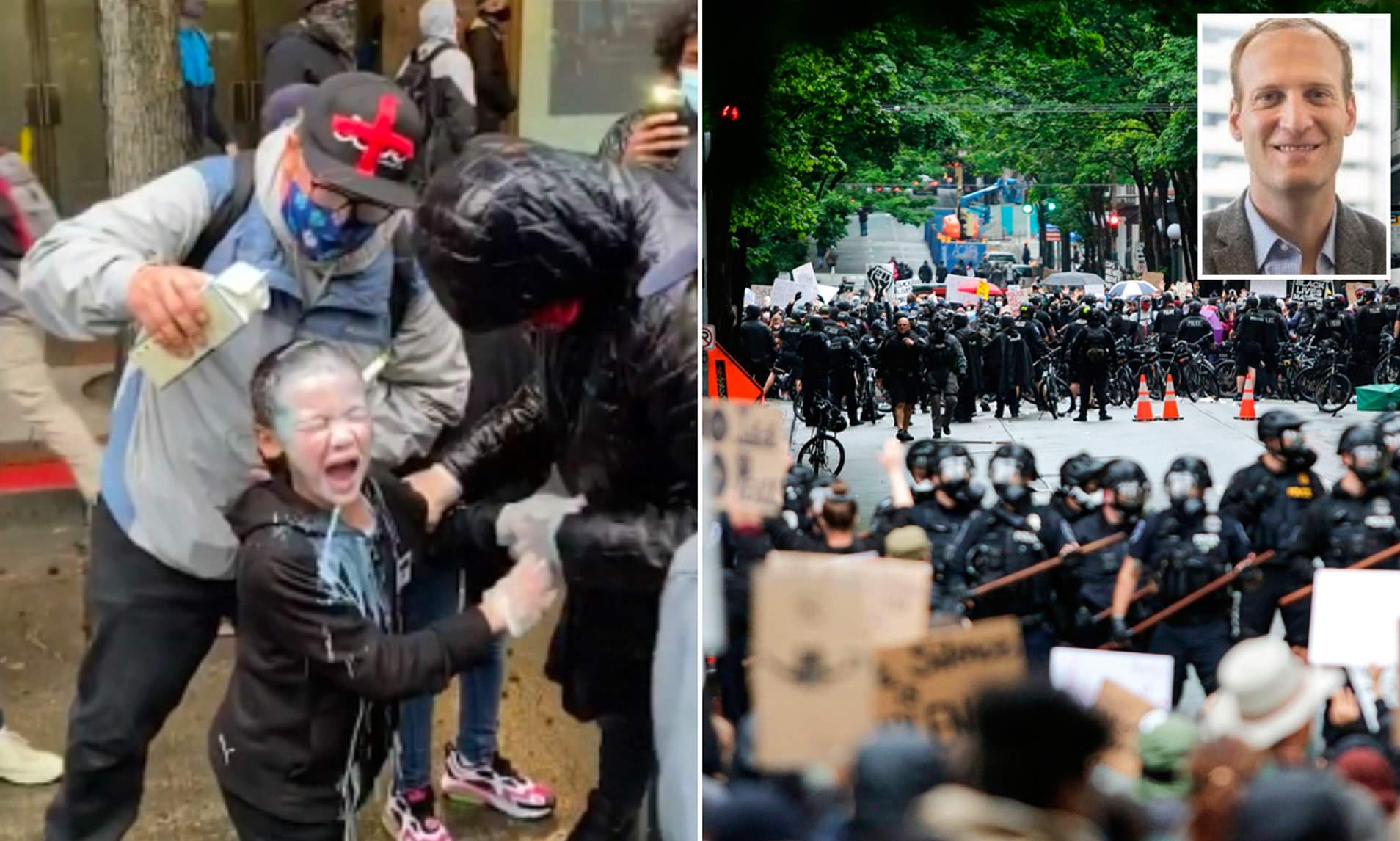 "Aren't you being a little melodramatic?"
No. Not even a little bit. We live in a painfully fractured America.
When BLM marched our civic leaders were ready with overwhelming manpower and instruments of war. We trampled the weak. We pepper sprayed children and instead of being appalled people suggested, "Should kids even be there?"
When terrorists attacked our nation's capitol, they opened the gates. (And if you say, "They were just protecting themselves. They couldn't stop the crowd. Blue Lives Matter." Fuck you. The President has been regularly tweeting about it. Somehow this same group was able to find the manpower for this in less time.)
I have always tried to make this website a respite from the world. I will still try to do that. But there are far more important things in the world. And I will never fail to use my tiny, little voice again.
Fuck Trump. Fuck his enablers. Fuck his cult.
And if you didn't like my little rant, then fuck you too.
Finally turning back to M.U.S.C.L.E. stuff, I was surprised Project Lincoln wasn't private. Isn't that the best way to expand your group? (See, the jokey jokes aren't forever gone. 😉 )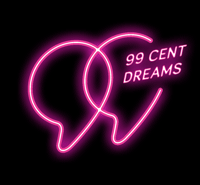 I know I didn't list any $0.99 auctions, so what does eBay have to offer?
– A $0.99 4-pack. Cool.
And that's it. This feature has properly turned into "$0.99 Dreams."
I have to say it again, I'm sorry for anybody rediscovering M.U.S.C.L.E. figures today. There is minimal mystery and maximum prices.
I always believed the finite nature of the M.U.S.C.L.E. line led to almost inevitable, and rapid, turnover for the vast majority of M.U.S.C.L.E. collectors. With eBay such a dumpster fire it seems reasonable to think that turnover is increased. Where do you think these collectors go?
– This guy wanted something Class A soooo badly. And the Colts suck. (He's from Barrie.)
– "From stored collection." By definition, isn't every collection 'stored?'
– Do you think it is an accident that Light Purple #154 is made to look darker?
– I assume the value of this lot is attributed to the #180 figures.
– Do the figures come with it?
– Weird stuff always shows up in a M.U.S.C.L.E. search. It's weirder when I have it. (This figure came with a circus toy. My uncle has the metal circus tent.)
– It has been a minute since I saw Rampage Toys minifigures on eBay.
– Is Donkey Kong fucking that rhino?
– They were already an AOTW contestant, right?
Damn it. We lost another competitor. This time it was the terrible
MUSCLEMANIA lot
. I must admit it leaves me a little bit confused. I'm hoping somebody can enlighten me.
With BIN's becoming the eBay norm, and encouraged by eBay, the selling attitude seemed to become:
"It's not so bad once it's listed. You just have to wait."
Why would sellers stop waiting? Again, I'm seriously asking. There's no snark, just genuine curiosity.
Does eBay only allow you to list freely for so long? I know it's not private sales because the quitters have always had outrageous prices. Logic would suggest they would never decrease their price to a sellable dollar amount.
The unchanging prices of our Forever Unsold contestants does surprise me a bit. When we were Damning the Torpedoes non-sensical price changes were the norm. Change really is the only constant.
The Asshole of the Week hopefully serves as our collective palate cleanser. Although with the amount of assholes in the world I feel compelled to properly call it the M.U.S.C.L.E. Asshole of the Week. I just don't like the MAOTW acronym.
I thought my 167/179 error would assure me victory, but it didn't. The victor was the open 10-pack with a $100 BIN. To my absolute horror, it sold with a best offer. That buyer should earn instant AOTW entry, but it would be too awkward to add it as an entry. They'll have to live with an honorary nomination.
Don't worry, we still have an overabundance of nominees.
The AOTW #1 is offering two Class C Red #162 figures for $24.99. That works out to about $12.50 per figure…for figures that are worth, at a maximum, about $1 each. Even for the people that would suggest the figures are worth $2 per figure are laughing at this one.
If $12.50 for an average, Class C figure is hilarious, then the AOTW #2 will have you in stiches. This seller has decided that an average, Class C figure is worth $20. And don't even think of making an offer. This is a BIN or fuck off situation for this seller.
Terrible prices aren't reserved for Red figures this week. The
AOTW #3
said, "Hold my beer." This seller has a dirty, ruined #157 figure (unless you've always hated his sword) with a $9.99 BIN. I refuse to acknowledge "sale prices" on eBay.
But this seller, scipiosdream, wasn't done. I imagine the inner dialogue went something like this, "If some asshole is willing to pay $9.99 for a broken figure, then they're definitely willing to pay $38 for a regular figure." That's right, the seller has a (dirty) Flesh #60 with a $37.99 BIN. What more can be said?
Cast your vote (below) and crown the next AOTW Fatal-Four Way winner. Here are the four contestants:

| | | |
| --- | --- | --- |
| | vs. | |
Remember to cast your vote and crown this week's AOTW Fatal-Four Way winner:
There used to be a long write-up about the first and second ULTIMATE AOTW Battle of the Champions Winners. The 3rd winner has a tiny backstory, which made me think we don't need the full saga anymore.