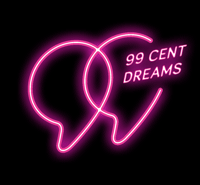 I have enjoyed highlighting the $0.99 listings.
Of course, I can't find any this week.
– If you think, "I should snag this." You're part of the problem.
– If you're going to have a $250 BIN, then you count the figures.
– I think the price is dropping. Wasn't it $25 before? I like how you can see where it was originally stuck.
– Seller thought process: "Yep, start at $22. Yep, still $22. Whoa. Only a fool would start this lower than $25."
– $7.49 last week. $5.99 this week. At this pace the interested parties will buy it in five weeks.
– All that time taking pictures and you forgot the group shot?!?!
– My polling plug-in needs to be repaired ASAP.
– This would be one of the great AOTWs. Gotta fix those polls.
– C'mon. Am I actually sitting on a fortune?
– Maybe.
– "One has a hand ripped off and included. Probably could reattach it in some way."
– What the fuck?
– Hahahahahahaha. The last one sold for about 80 bucks.
– Oh my. That's hilarious.
– I think this is what schizophrenia looks like as an eBay post.
What could go wrong?
It has a $499.99 BIN
and free shipping
. Nope. You need to pay for shipping and it will be expensive shipping. Cardboard is notoriously heavy and difficult to ship.
We all know how smoothly the last Quik Tube experience went. I went back through the site and I couldn't find a documented example of this tube selling on eBay.
I know I've said it before, but why would anyone waste their money on this thing? There might not be a bigger Quik/M.U.S.C.L.E. fan out there. The oddity of the campaign instantly fascinated me. The chocolate stained packages (also pretty dull, and ugly) were mysterious in the early days of the internet. Today they are $26 mysterious. The Quik tin was my grail. The tube never captured me the same way.
The tube, if purchased, will be purchased to show off. No other reason.
"But I love it because…"
It is a cardboard tube. There's no art. It's stamped. You don't love it.
"You don't understand it's place in M.U.S.C.L.E. history!"
Quite the contrary. I would argue I've dug deeper, and wasted more time, than any M.U.S.C.L.E. collector when it comes to the M.U.S.C.L.E. and Quik campaign. That's why I feel so confident saying spending HUNDREDS of dollars on it is fucking crazy.
But will it sell? No – and not because of the price. I'm predicting shenanigans. There are three main red flags for me. First, the appearance out of nowhere. As a seller, you dug deep enough to find information on the M.U.S.C.L.E. Quik tube, but you're not going to ask any questions or post anything – even a post about the sale.
Then the seller stated:
This was bought from a person who won an auction for a box of vintage toys and this was in it. Sad to sell but life happens. Ive been collecting MUSCLE since the 80s and this is only one ive ever known come up for sale.
What a magical story – especially for a M.U.S.C.L.E. collector that has logged five decades of collecting. Wait. Five decades of M.U.S.C.L.E. collecting. Does anybody know this person?
Quack. Quack.
And finally the shipping. The auction states:
Ships to:
United States, Canada, United Kingdom, Denmark, Romania, Slovakia, Bulgaria, Czech Republic, Finland, Hungary, Latvia, Lithuania, Malta, Estonia, Australia, Greece, Portugal, Cyprus, Slovenia, Japan, China, Sweden, Korea, South, Indonesia, Taiwan, South Africa, Thailand, Belgium, France, Hong Kong, Ireland, Netherlands, Poland, Spain, Italy, Germany, Austria, Israel, Mexico, New Zealand, Philippines, Singapore, Switzerland, Norway, Saudi Arabia, United Arab Emirates, Qatar, Kuwait, Bahrain, Croatia, Republic of, Malaysia, Chile, Colombia, Costa Rica, Trinidad and Tobago, Guatemala, Honduras, Jamaica, Antigua and Barbuda, Aruba, Grenada, Saint Lucia, Montserrat, Turks and Caicos Islands, Bangladesh, Egypt, Guernsey, Gibraltar, Iceland, Jersey, Jordan, Cambodia, Liechtenstein, Sri Lanka, Luxembourg, Monaco, Macau, Maldives, Nicaragua, Oman, Pakistan, Paraguay, Uruguay
That's weird. You don't usually see listings like that; with all the specific countries listed. When was the last time I saw it listed like that?
Quack. Quack. Quack.
Don't bother looking at the specific wear and damage similarities of this tube and the last one.
UPDATE:
I was given a tip. I recently missed something. The original shenanigan Quik Tube was recently sold for $405. It was the same seller (janban0109) from the same town (Schofield, Wisconsin).
Looks like the winner 78bird33 (feedback score 2558) is the new seller (feedback score 2558).
This raises some question:
Does this guy have instant buyer remorse?
Was he just a shill bidder? (Meaning the scam continues.)
Why lie in the auction description?
Why has the value increased $100?
I did contact the seller. I started with nothing-questions about the plastic tube, but finally asked:
So what's the real story?

Are you trying to flip it?

Why lie in the auction description?
Here was his response:


How would my life be better? Seriously?
It strikes me as a very odd response to what should be very easy questions to answer.
To my surprise, he did respond again:


He still hasn't answered the most important question. How would my life be better?
And yes, I did ask him again.
And why did he bring up it being fake? I never mentioned that. I didn't mention it above either. That's weird.
UPDATE #2:
Why keep talking? It always surprises me when people keep contacting me, but they don't really say anything. Here's the most recent message I received…hours later.

Umm…what? What the hell is the first sentence? And I'll just skip the fake stuff. I don't care what other people messaged him. I do care that he's too stupid to understand who he is talking to in email. That's worrisome.
But let's look at this message piece by piece.
As far as making your life better, why message me questioning whats the true story or flipping or whatever it was you initially asked.
Because I am curious about a very unusual, uncommon M.U.S.C.L.E. item with a $500 BIN.
He still hasn't addressed how "moving on" would make my life better.
I dont see how its so unusual someone buys an item, gets it, then decides to sell it. Thats what collectors do all the time.
Correct. Collectors do it all the time.
However, far less often, we see a M.U.S.C.L.E. collector spend $405 on a very specific M.U.S.C.L.E. tube and then try to sell it for more money about a month later. The only person that I can remember doing that is Alex Forbes. He'd bid up a Non-Poster figure, buy it, then instantly try to flip it for the price he felt was fair.
Whether buy something, sell it next day or next year, no different.
No, different. As above. Explained. (Did I match his style correctly?)
Youll be happy to know i will be ending listing tonight.
Wrong. I don't care either way.
I do think it is intriguing that you're ending it.
This is too much aggravation on getting messages on the validity of my decision to sell something i won fairly.
The validity of your decision to sell? What?
In my experience, the only sellers who pull things down because of attention/aggravation are the ones trying to pull a scam of some type. This Quik figure or these figures jump to my mind as examples.
Not shell bidder or whatever it is you think i am or did.
I don't know what you're doing. That is why I am curious. That is why I asked, "Was he just a shill bidder?"
Stupid people don't understand the difference between being curious and accusations. I don't have the evidence to make any accusations. But I do have enough information to be curious and ask questions.
I think the seller's responses are informative – just not in the seller's intended way.
I am a lifelong muscle collector and what i do with my property should not make people question it.
No. You are not.
The M.U.S.C.L.E. community is tiny. For better or worse, M.U.S.C.L.E. collecting is a tiny pond and you cross paths with the other fish swimming in this tiny, polluted pond.
Nobody knows you. Of course, feel free to prove me wrong. Show me you contribution to LRG. Your numerous Facebook, Twitter, and Instagram posts interacting with the community for years and years.
And if you don't understand why flipping a Quik tube is worthy of attention, then you certainly aren't a lifelong M.U.S.C.L.E. collector.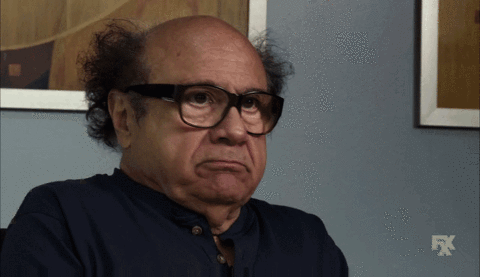 The polling plug-in still isn't working, which means no Asshole of the Week again. Unless we want to vote in the Comments? Let's try a beta test.
Do you want to vote in the Comments?
Vote in the Comments below.
Finally we have our Forever Unsold friends. I am legitimately shocked this hasn't been relisted. Our other two participants continue unfettered. If this listing wasn't so new, then I would have included it. That price tag is beyond absurd. That listing isn't going anywhere.
I haven't had any submissions, which is a little surprising. Do certain listings not stick out to you guys?