Exactly five years ago today, one of my greatest headaches ever was kicking off. The UofM OMFG Color was unveiled.
I have to admit; I was super excited at the time – but that was the last time. The amount of work, inconvenience, and frustration was never worth it. I never got to have the "passion project" feeling because I was just a reseller.
I honestly have no idea what is happening with OMFG today. I don't care either. That could easily sound like resentment, but it's just indifference. Towards the end of the second wave of OMFG it may have been bitterness, but today it is meaningless to me.
The last headache is having some remaining stock. I need to decide between throwing it in the trash or blowout sale. Ugh, what a mistake.
The other thing that was happening about five years ago was
Auction Watch #77
. I thought it was pretty cool to see the
#124
Nesquik figure and the
Akumoko
figure auctions.
I was looking at the predictions I made and I was pretty close. I thought to myself, "Auction Watch #77 was probably near the height my predictive auction powers."
I was going to write something about that feeling. I jotted down "auction powers" on a piece of paper.
Then I laughed.
What a stupid phrase. Then I realized it looked like Austin Powers when I had written it down. Auction Watch #77 may represent a time when I was the most in sync with M.U.S.C.L.E. prices, but "auction powers" is the dumbest phrase ever.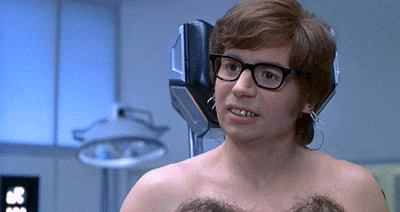 What was happening five years ago?