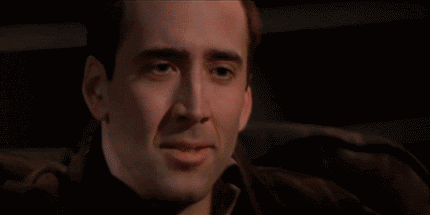 The Epilogue, from about five years ago, had two things that immediately jumped out at me. The first was the Nic Cage gif. I could have used that almost every week.
While I don't break out in the same level of hysterics, the first four-ish seconds is an accurate capture of me looking through M.U.S.C.L.E. eBay listings. Was. It was an accurate capture. Now I'm numb to the outrageous listings.
Seeing this video again made me smile.
I distinctly remember loving this concept: a one-minute M.U.S.C.L.E. review. I also distinctly remember thinking, "This is a great idea, but there's no way he makes another." I was correct, which is kind of a bummer.
I have a crystal clear memory of this video because I was playing with a similar idea at the time. I thought it would be funny to do a 236-second M.U.S.C.L.E. podcast. A small podcast about small figures. And I had the hilarious idea that it would have a 30-second theme song.
Obviously, I never did it. I actually bought a small mic, for work, but I was never happy with the sound. A script-like thing was sketched out, because I figured a 236-second podcast would need planning and continuity, but I didn't like that either. Those were the hurdles that killed the 236-second M.U.S.C.L.E. podcast.
Not much to say about Blue Zord SUS. Except for the fact it is 10 years old?!?! What the hell? Where does the time go?!?!
This next statement could be considered hyperbolic, but I believe it. This video is one of the best jokes for a tiny audience that still stands up 10 years later.
I suggested last week that Professor Terry may have had writer's block. MMMM #69 (he he) is what happens when you punch through your writer's block. Hearing the details of a collector's thinking on specific items is fascinating to me. I specifically like reading the concessions he makes.
The Flesh 4-pack breaks some of his rules, but couldn't argue with the price. He liked the #189, but doesn't really know why he bought it. That is super interesting to me. A great entry into the series from Terry on this one. Well done sir.
The #192 figure posted to the guide. Moving on.
Here's the weird thing about AW #184, I can't remember if I distinctly remember this post or have revisited so many times that it is familiar.