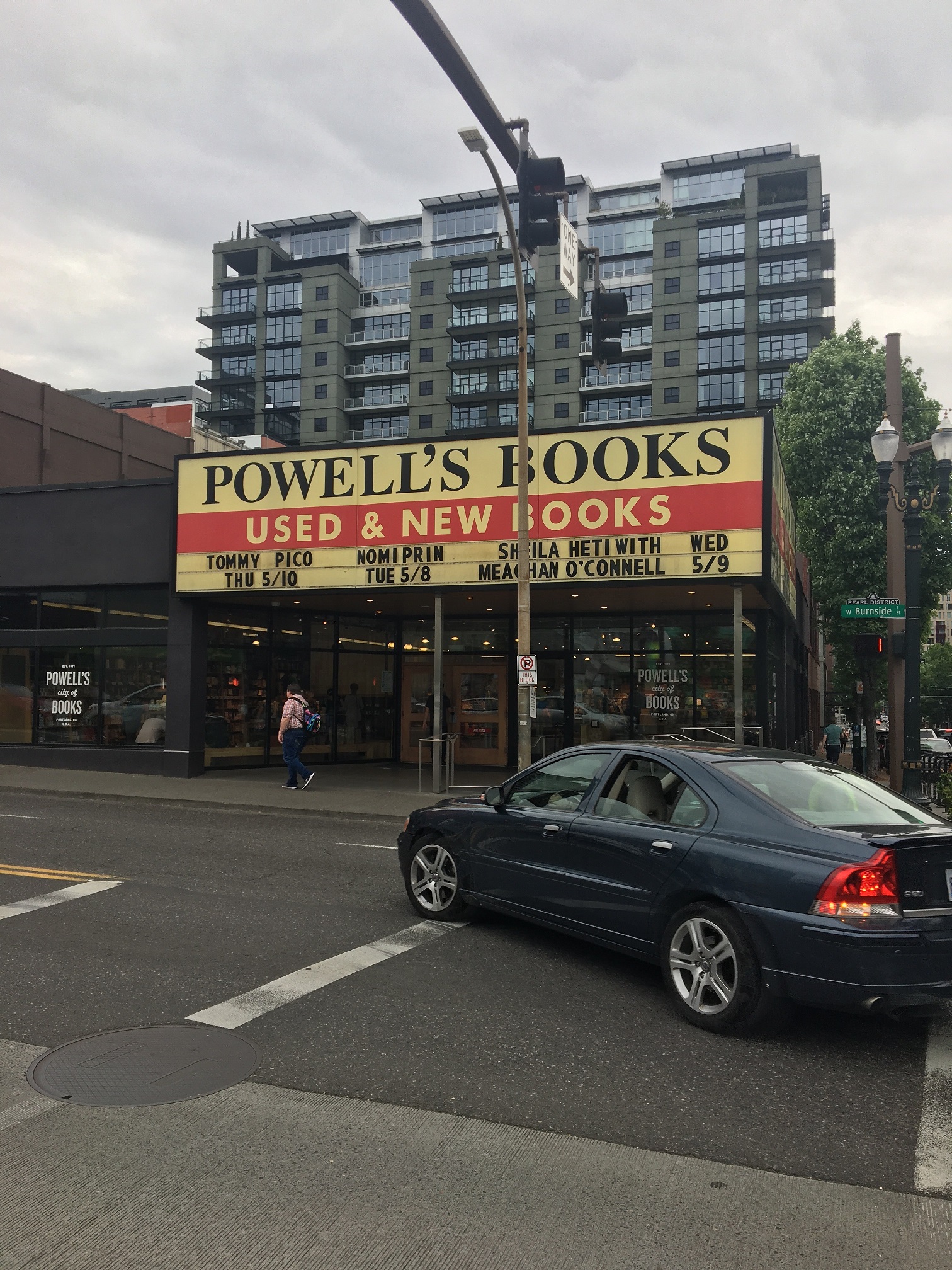 I had a whirlwind trip to Portland this week. Every visit to the Pacific Northwest makes me want to move there even more. I really love it our there.
This visit to Portland I was able to get to Powell's Books. I had heard I had to visit it, but a book store never seemed worth the trip. Wow. I was wrong. The store is not only amazing, but it takes up an entire city block.
I was blown away. I don't think this store could survive in most other cities – which I see as a great credit to the city of Portland.
To my surprise, Bill Galaxy Toys was a block away. I have to admit that Time Traveler's has spoiled me for other collectible shops. Time Traveler's is huge. It makes it unfair for every smaller shop.
Having said that, Time Traveler's has the all-time worst customer service. I've never had a positive experience there. It was just too big – I was forced to keep going back, especially pre-internet.
We are now living in the internet world. Let's take a look at what eBay is providing M.U.S.C.L.E. collectors this week.
– From Canada but, sadly, no Class A figures.
– Also Class A-less from Canada. But are they really, "190 M.u.s.c.l.e figures no knock offs."
– What would you pay for this?
– Speaking of prices, is this correct Kinnikumn experts?
– This is a déjà vu lot for me.
– "Note: genuine 80's / Hard to Find!"
– I don't think the people that like these figures will bite on a $20 opening bid.
– I guess this is a good lot.
– What do you think is a fair price for this?
– The seller will likely be pleasantly surprised.
– Fact. I've never bought a M.U.S.C.L.E. lot from Puerto Rico.
– I need to remember this for next week.
– Next week is taking shape very quickly.
– This one isn't shitty enough to make the tournament. (Maybe make it, but not win it.)
– Will this go much higher?
– SIX SOLD?!?!?! Well, fuck me.
– This might be the scariest result that has shown up in my searches.
– What. The. Fuck.
– "I don't think this will be listed for very long." I think they are thinking in the indefinite time sense.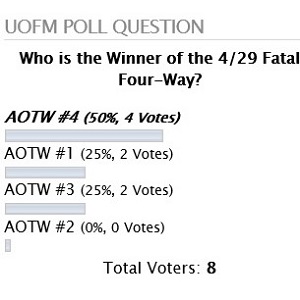 We've had three previous weeks of our Fatal-Four Way AOTW tournament. The three past winners are shown above. These three winners will face-off against the winner of this week's battle. It will be a battle of the champions.
Let's take a quick look at each combatant. The AOTW #1 was selected because he has a BIN of $150 ($2.17 per figure) for some beat-up, dirty figures. The AOTW #2 was selected, most importantly, for claiming, "Never opened M.U.S.C.L.E Mighty Maulers Set #3 never opened set." Are you fucking kidding me? Not only has it clearly been opened, the 28-pack is in shockingly terrible condition with a $65 opening bid.
The AOTW #3 is a Flesh lot of figures with a $39.99 BIN ($8 per figure). They aren't even in mint condition. Finally, the AOTW #4 has a Red #153 with a $99.99 BIN ($99.99 per figure). Not only is the price too high, there are several Red #153 figures with lower prices currently on eBay.
Remember to cast your vote and crown this week's AOTW. Here are the four combatants:

| | | |
| --- | --- | --- |
| | vs. | |
Here is your weekly installment of "Damn the torpedoes!"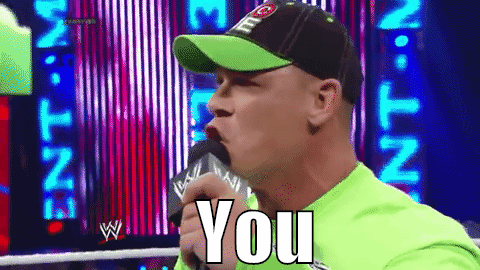 Sadly, as I'm writing this, the second racer does not have the Salmon #167 listed.
This also happened two weeks ago. Again, I'm confident it will return. After 1,002 days and over 240 days, respectively, you don't just give up.
THAT would be crazy.