Maybe voyeurism isn't a perfect term either, but it feels more accurate. The auctions have become something to gawk at and observe. (Oh god, I've probably invited more muscle-seeking, voyeuristic-seeking porn bots. Let's move on.)
The first auction, Huge lot m.u.s.c.l.e. men figures, is a lot of 240 figures. It started at $80 ($0.33 per figure) and, as of writing, sits at $97 ($0.40 per figure).
It is a nice mix of Flesh and Color figures. I was excited to see the three MUSCLEMANIA figures. I could see the lot easily climbing to around $135. However, there is a Salmon #153 figure. I don't get excited about this figure, but I know other collectors get very excited. The #153 figure causes unpredictable behavior, and that's why I want to watch this auction. What will the final price be?
The second auction,
M.U.S.C.L.E. #153 The Claw REPRODUCTION LOT X3 Sunigator Shotai
, continues my cost curiosity. On the plus side, this lot of three counterfeit #153 figures is $0.99. On the negative side, it doesn't include a Purple counterfeit figure – which nicely fills in many collections.
My question about the price isn't singularly about a final dollar amount. I'm hoping that someone can answer my question, "Why would you bid on this auction?"
I expect the answer to be, "Because I want anything Claw-related!" If that is the answer, then I also imagine quantity edges out quality. And if that is true, then you don't want to overspend. Too simple?
My experience is that hardcore, long-term counterfeit collectors would never overpay. Those collectors probably have a maximum bid of $3 to $5. Maybe that information is clouding my perspective; that's why this will be so fun to watch.
The third auction,
M.U.S.C.L.E. #015 Sunshine lot X4 Red Blue Salmon Magenta
, is a classic single figure lot. I have always enjoyed watching these auctions. Even in the "glory days" of M.U.S.C.L.E. collecting these were interesting auctions to watch. There must be something that gets people excited when they see the same M.U.S.C.L.E. figure in multiple colors.
Why couldn't Mattel get kids excited like that?
This lot has the benefit of starting at $0.99. I think that is the key to type-lots. I think M.U.S.C.L.E. type-lots are always cool to look at and get people excited. But the secret ingredient is an opening $0.99 bid. It seems to be the perfect chum to attract M.U.S.C.L.E. buyers. This dope doesn't understand how to sell the type-lot at all.
I want to wrap-up Auction Watch with something new. The Epilogue used to have a AOTW face-off. I think this was the last one. I liked it. It seemed like a funny face-off.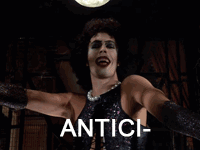 The Salmon #167 figure made me realize I could kind of bring it back. This time it is a race to the bottom.
There are two Salmon #167 figures that have been listed for as long as I can remember. And very, very, very slowly the prices have been coming down. For example, our first racer started his Salmon #167 at $388.88.
I thought it would be fun to watch these two figures race to the correct price.
Maybe you are asking, "What is the correct price?"
I would say that sugarpappy, the king of $0.99 Class A auctions, taught us that $10 is probably the right price for this elitely unpopular Class A figure.
Do you think either seller would accept the $10 offer?
Auction Watch used to be a good title. Today a more appropriate title feels like, "Auction Voyeurism."