Kinkeshi Premium
figures have been released as complete boxed sets. Bandai added to the Kinnikuman Kinkeshi Premium figures by releasing a series of figures in vending machines (
Gashapon
). The capsule has a checklist and single sculpt. Each series usually has six sculpts in three colors, this set's colors are Flesh, Blue, and Red. Some sets have painted chase-figures. Some of the sculpts are two-piece, which was a trait of some original Kinnikuman figures.
There are also special "best of" sets. These figures follow the same format, but the colors are Flesh, Green, and Clear. The first and second sets of this special "best of" figures have already been reviewed.
On the secondary market these series are normally sold as complete sets. This is a blessing and a curse. It makes securing the entire series easier, but Bandai has included many sculpts that look very similar to figures already released in other waves. In fairness, I am unsure of the specific timeline of these figures. It is possible that the gashapon had a sculpt first. Either way, the characters seem to be repeated with great regularity.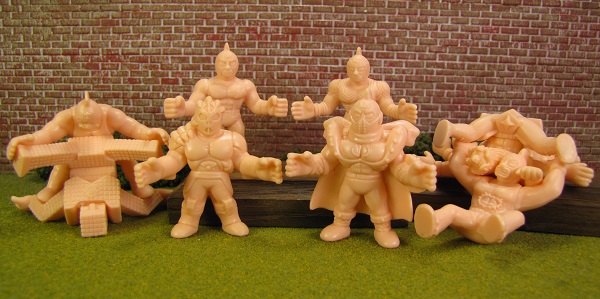 This review must start with a two-piece figure combination that made me laugh.
I know that these are not sexual positions. I know that these are probably important moves from the comic book. But I'm a big child and this looks like Kinnikuman is try to give the most awkward blow-job ever. (Maybe ass-easting? I don't know. I'm not judging.)
I thought, "Maybe it's just the straight-ahead angle?"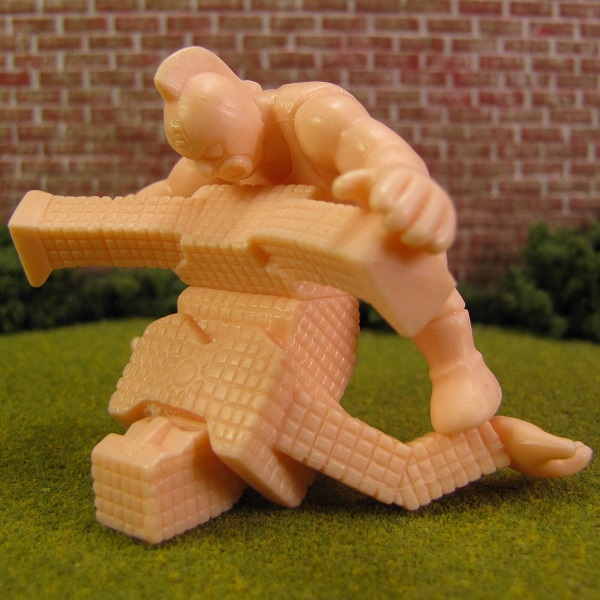 Nope. The angle doesn't matter. It is funny from every angle.
While my childish brain might see something "dirty," I have to respect the sculpt. This is the best two-piece sculpt I have ever seen. It looks good together and can be easily displayed.
I was genuinely impressed when I saw how the feet and hands of Kinnikuman rest on the Sunshine/Brick character. Two-piece figures, I feel, often look awful when they are isolated from one another.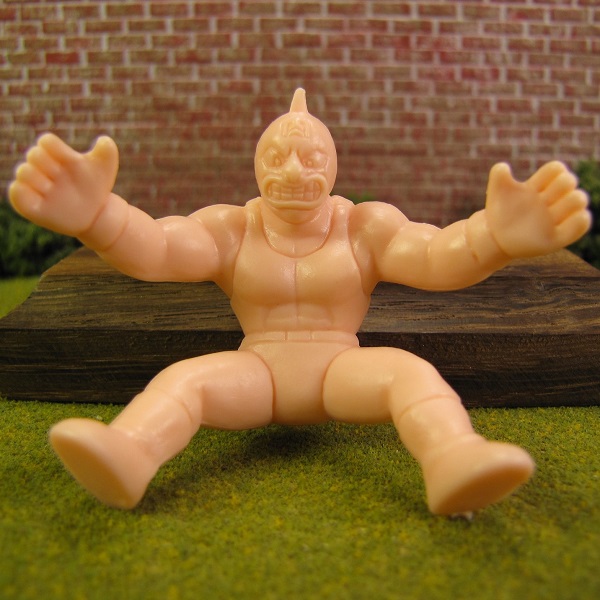 I think this Kinnikuman figure looks pretty cool. I know I've mentioned wanting to see the millionth Kinnikuman character in more unique poses. I feel like this qualifies.
I might get some disagreement with that opinion, but that's fine.
These Kinkeshi Premium are really my first genuine experience with two-piece figures. I'm starting to suspect that when separated, only one piece has the chance of looking halfway decent. The other half is guaranteed to look like an abomination.
Take the Sunshine sculpt below. What do you think it looks like he is trying to do?
I'm not displaying that figure by itself. It is already creepy for a grown man to like little rubber figures. Displaying that figure by itself would make people very uncomfortable.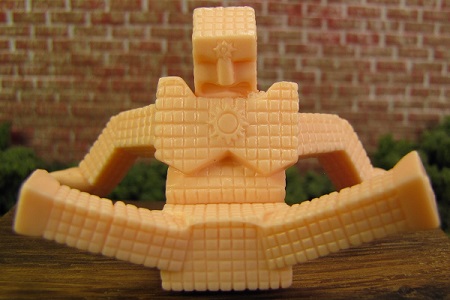 "But you wouldn't display it like that!"
I know. I'm just looking at the two-pieces separately.
I'm on the fence whether I would display this two-piece figure. I'm far from a prude, but it just looks weird to me. I imagine a Kinnikuman expert would explain why it makes sense, but it look weird to me. It doesn't look like a wrestling move I know. That's important to me with these new "M.U.S.C.L.E." figures. I need to easily connect to a figure – even if I don't know anything about it.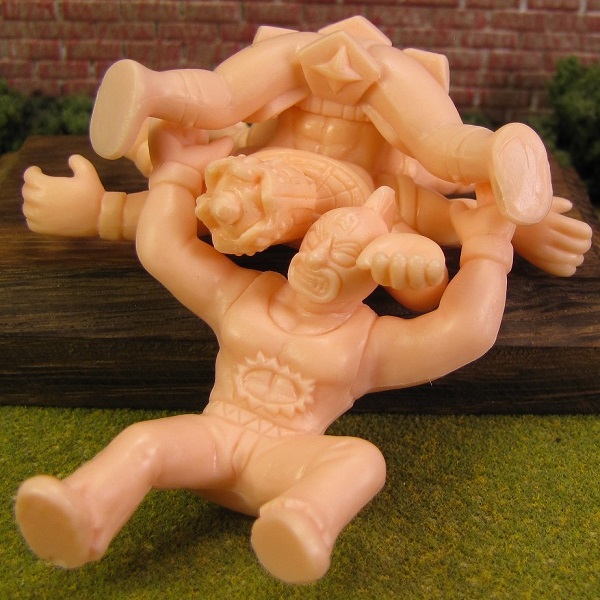 The second two-piece figure has Kinnikuman battling Ashurman. Maybe a power-bomb?
This figure highlights one of my main frustrations with two-piece figures – how do you display it?
If I hadn't propped up the figures with the wood block, then it would ave looked like two figures that had fallen over.
And it's a shame because I think both of these sculpts are great looking. I like seeing the two-piece figures apart, but these look great together – and absurd apart.
I wish there was a clear figure stand to help the figure display more easily. It seems like something Bandai could achieve pretty easily. Too bad they aren't worried about my reviews.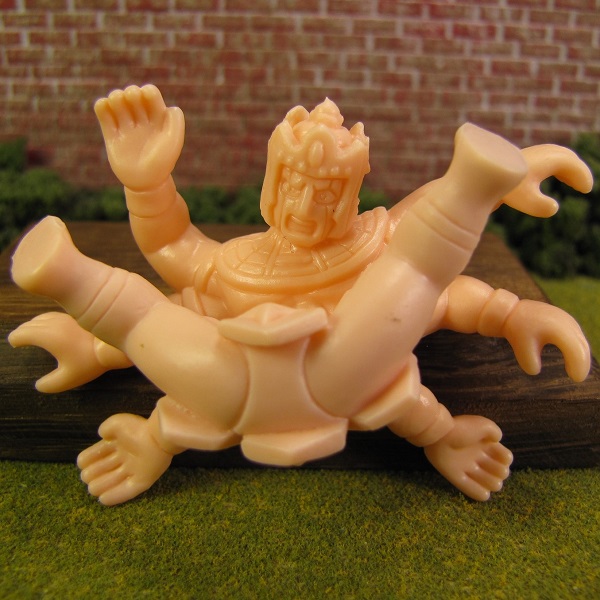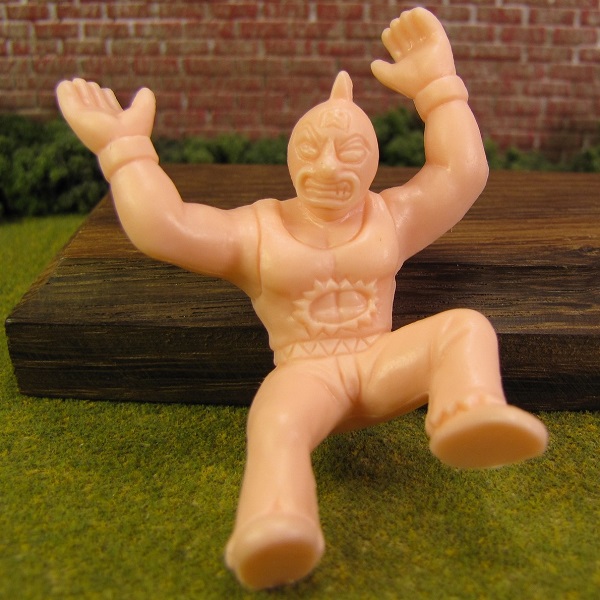 The individual figures are always my main interest. There are four individual figures. Two that I like and two that I do not.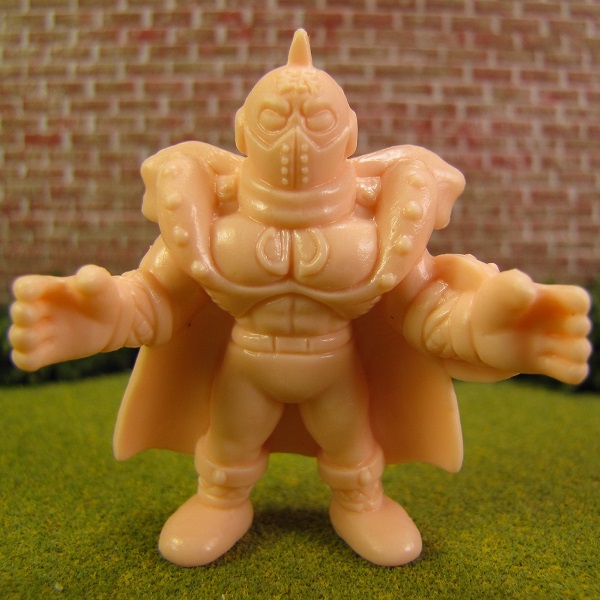 The figure to the left reminds me of figures from Vol. 6 and Vol. 7, but I think this is the best version. I think it is the best figure in the set.
I love the Kinnikuman mohawk with the cool shoulder pads and cape. This figure has the difficult to pin-down M.U.S.C.L.E.-quality that I love so much!
The second figure that I really liked can be seen below. I can't remember where I have seen this character before; I had to double-check it hadn't been included in a previous set.
Maybe it just feels familiar and M.U.S.C.L.E.-y (that's a very technical term). I think it is the mask that I love on this figure, but I can't figure out what it is specifically. It could be as simple as it looking familiar but unique.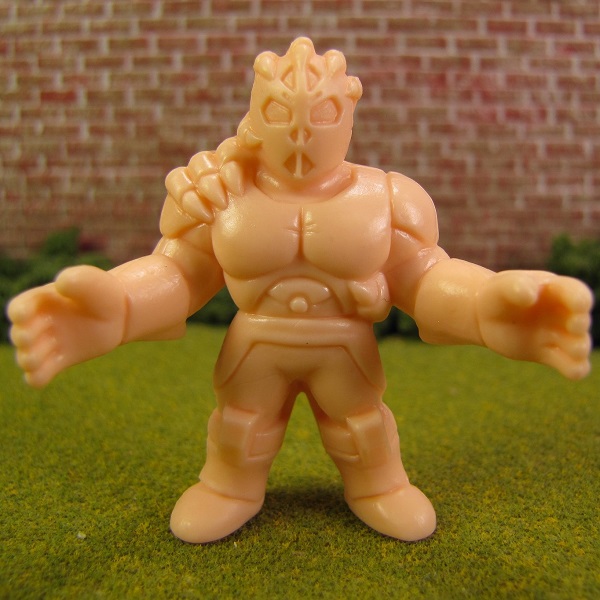 In my opinion, there are two duds in this set – the two Kinnikuman characters below.
I feel kind of silly saying that I get tired of all the Kinnikuman figures. He is the main character. It is like complaining about Spider-Man toys have too many Spider-Man figures.
But I view these figures as a M.U.S.C.L.E. collector, not a Kinnikuman fan. That is probably even more absurd, but I don't mind. I like the bit of confusion and frustration I have tracking down these sets and figures. Without question it will be the closest I come to time-traveling back to 1986 and buying M.U.S.C.L.E. figures.
Too bad I can't get these figures when I go to the grocery store. That's the only thing that could improve the experience.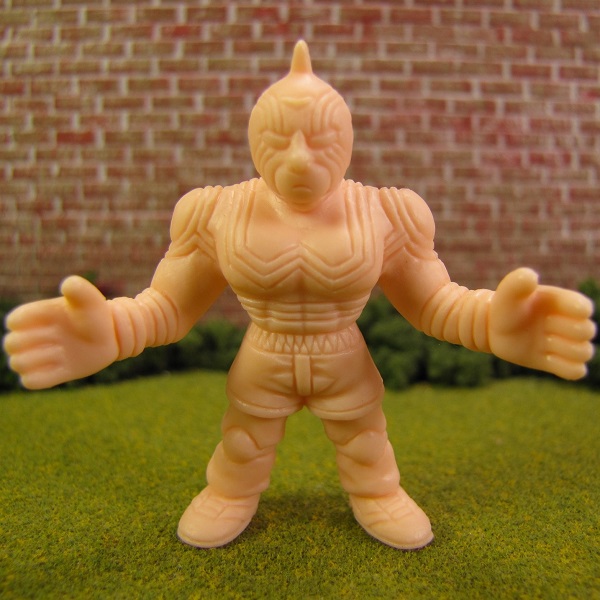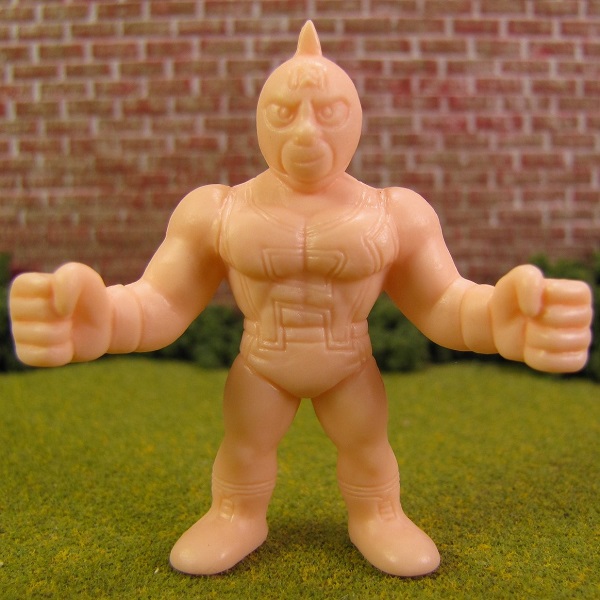 The