Kinkeshi Premium
figures have been released as complete boxed sets (Volumes
1
,
2
,
3
,
4
,
5
,
6
,
7
,
8
,
9
, and
10
). Bandai added to the Kinnikuman Kinkeshi Premium figures by releasing a series of figures in vending machines (
Gashapon
). The capsule has a checklist and single sculpt. The main Gashapon series has six sculpts in three colors: (1) Flesh; (2) Blue; and (3) Red. Some sets have painted chase-figures. Some of the sculpts are two-piece, which was a trait of some original Kinnikuman figures. The
first series
,
second series
,
third series
,
fourth series
,
fifth series
,
sixth series
,
seventh series
,
eighth series
,
ninth series
,
10th series
,
11th series
, and
12th series
have already been reviewed.
There are also special "best of" sets. These figures follow the same format, but the colors are Flesh, Green, and Clear. The first and second sets of this special "best of" figures have already been reviewed.
Bandai released yet another special set, "Kinnikuman Wazakeshi Premium." This new set features two-piece combinations of characters. The sets contain five two-piece sets. They only color that is available is the original keshi/M.U.S.C.L.E.-flesh color. The first and second volumes have already been reviewed. The most recent special edition from Bandai does not seem to have an overarching title or brand. The most recent set is simply called, "Clan Forces Gathered."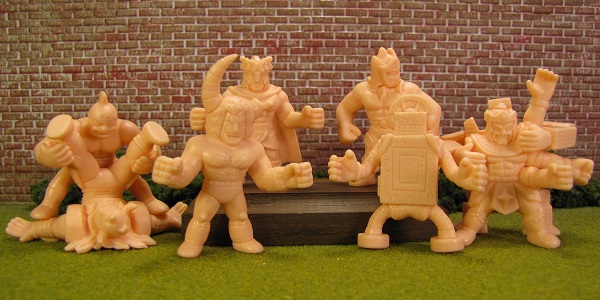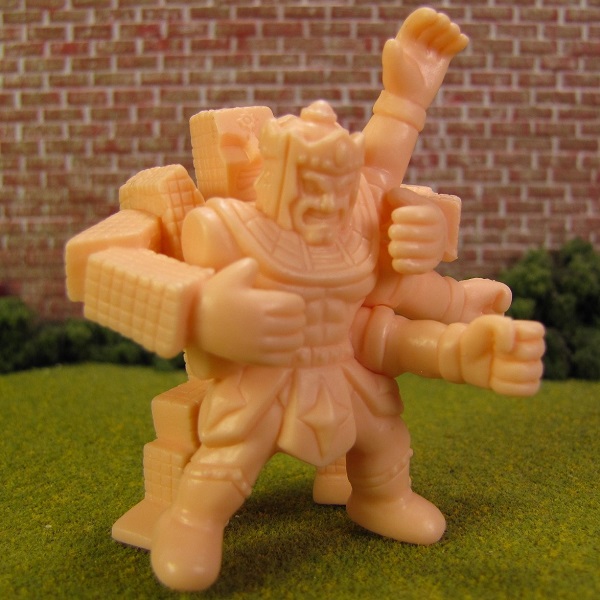 With the release of the 13th series of Gashapon there are 65 figures (including the two-pieces). I think the 13th series is the perfect encapsulation of my feelings about the entire Kinnikuman Premium experience. There are figures I love; figures I accept; and figures that confuse me.
The figures that I love are about 50% (3 out of 6, in this case) of the figures. For example, the two-piece Sunshine and Ashuraman. Why are Ashuraman's arms missing?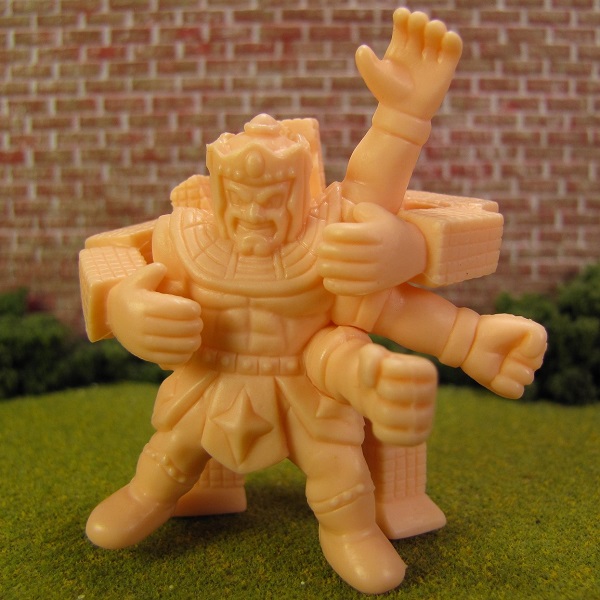 I'm sure fans of the comic will know instantly, but I don't read the comic. For me, this is a classic M.U.S.C.L.E. experience. You basically understand what you're seeing, but your imagination is free to fill-in the blanks. Forget only M.U.S.C.L.E., I wish more toys were able to do this successfully.
Overly-detailed pictures have been less frequent on the website because the two-piece combinations often looked stupid alone. Or, maybe, one figure was kind-of interesting. This two-piece breaks that trend. I think these pieces look awesome together – and they even look awesome or, minimally, interesting apart.
The two-piece figures, in my opinion, often have an ideal angle – not this one. This combination looks great from any angle. I was never a big stickler about this issue, but my shelf is changing my opinion.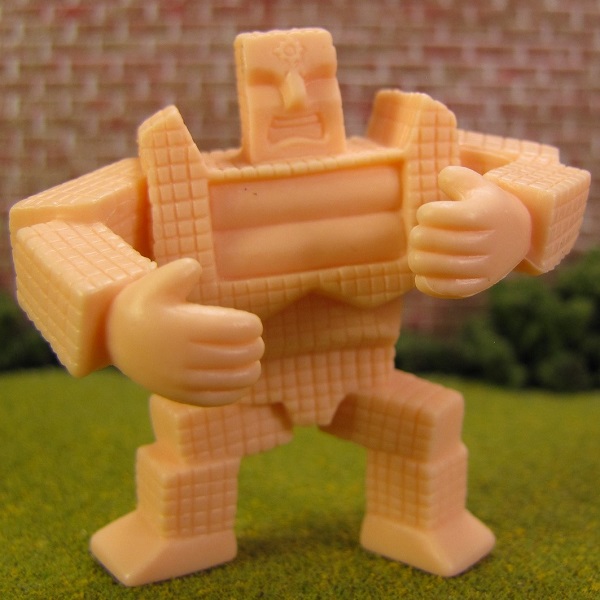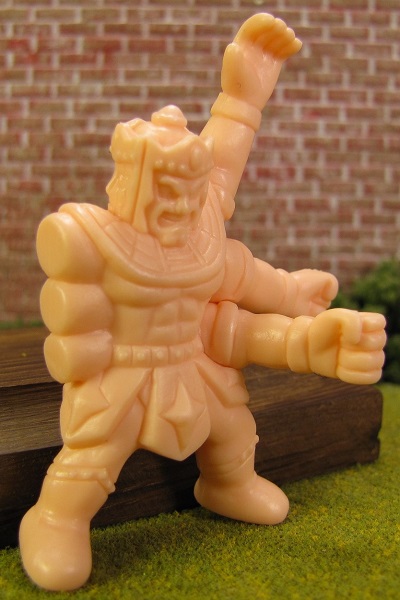 The Sunshine could be one of the best versions of the character. He looks aggressive; there's a feeling of movement; and a unique pose.
I think the Ashuraman is equally cool, but mine didn't stand-up. I don't think any of them will stand-up – which is such a bummer. Of course, mine will be displayed as a two-piece.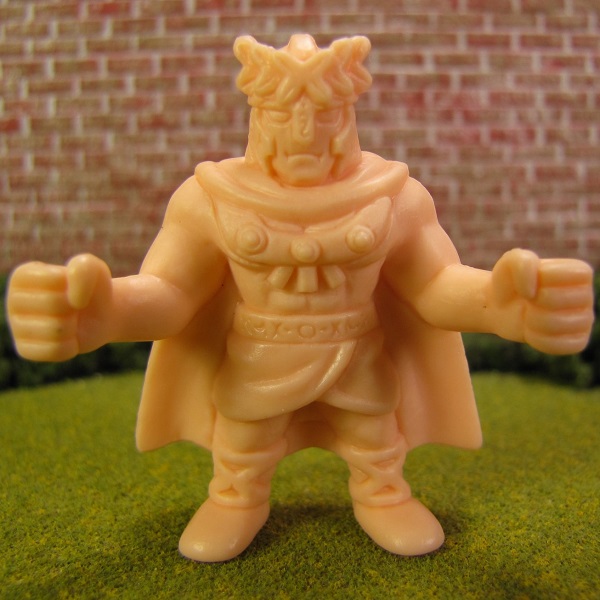 I have no idea of this character's name. It doesn't matter. Again, this figure has that difficult-to-perfectly-quantify 'M.U.S.C.L.E. feeling."
This figure could have come out of any 4-, 10-, or 28-pack in 1986.
The other figure, from this series, that had that quality was the Robin Mask.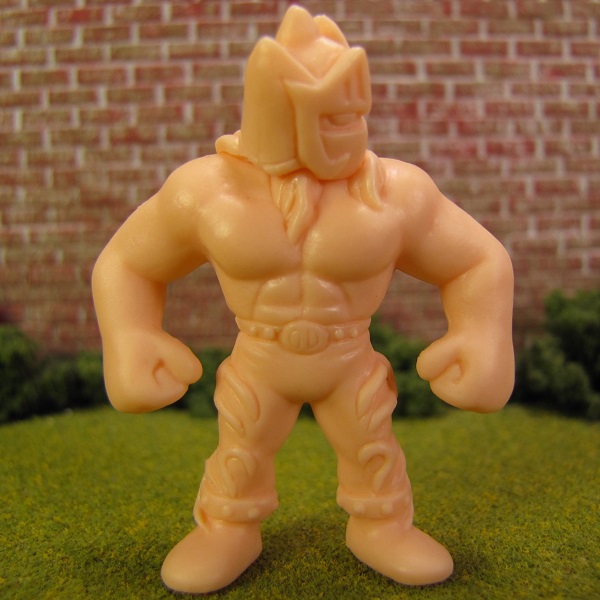 This is not the first, second, or third version of this character. This character has shown up plenty of times. This version feels very different – which is part of that 1986 M.U.S.C.L.E. feeling. You would get a similar version of a character, but it still felt new.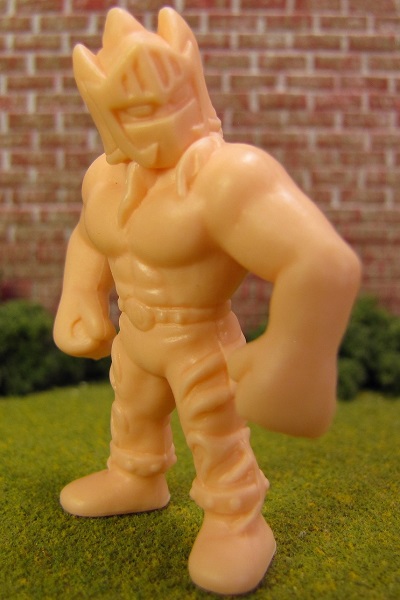 The straight-ahead positioning might be the least interesting positioning for the figure. The side view is cooler. And, for maybe the first time ever, the view from behind is easily the best.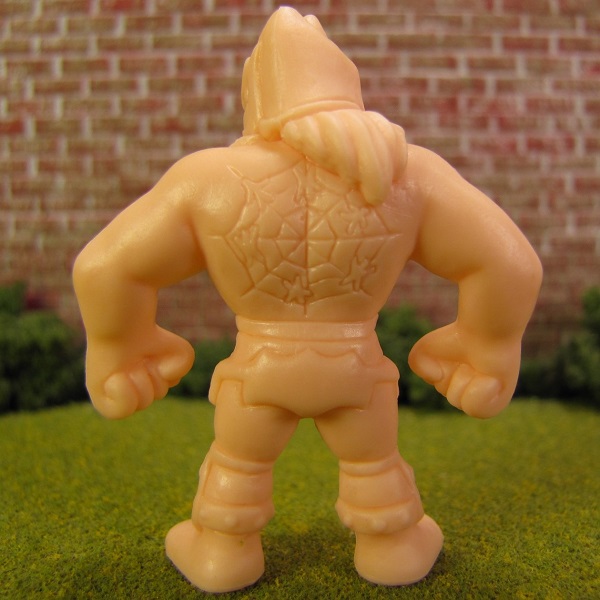 The back tattoo is so cool. I think it highlights one of the greatest minifigure challenges – what is the best balance between overworked/over-detailed and underdeveloped/under-detailed?
I don't believe there is a simple answer. There isn't a ironclad criteria. You just seem to know when you see the figure.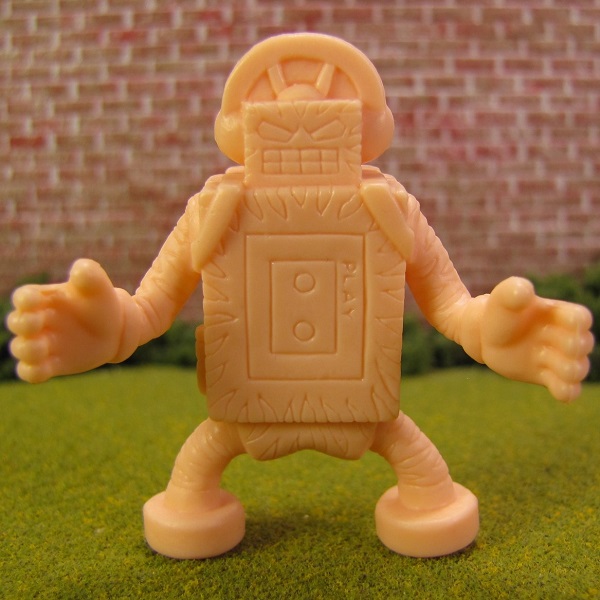 For example, there is a fourth version of Cassette Player (the others were in Wave 4, Wave 8, and Series 10). This iteration of the figure has…flames?
It's not great. It's not bad. But it does feels overworked. It's the minifigure version of putting a bird on it.
This figure is the second type of the Kinnikuman Premium experience: figures I accept. These make up about 33% of the figures or, in this case, two of the six new figures.
The second figure in this acceptance group is the second two-piece combination.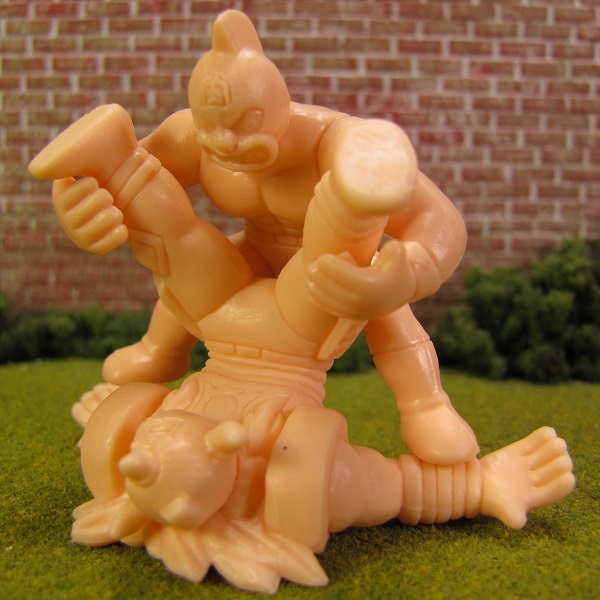 It's not bad, but it's not a classic. Expecting a 'classic' with every figure is unrealistic. However, it feels that way with my old M.U.S.C.L.E. figures.
I consider these figures "new" M.U.S.C.L.E. figures, so my expectations are unrealistically high. And acceptance isn't a nice way of me saying the figure sucks. (Trust me, I would say it. 😉 )
The final figure falls into the "figures that confuse me" group. There is only one figure in this set, which would be 17%. It's weird, I can't believe how this series is the perfect encapsulation of my feelings about the entire Kinnikuman Premium experience.
Why does the horn have to be attached? I'm sure there is a injection-molding issue, but I still don't understand it. The horn didn't have to be attached with any other figure. Maybe this is the biggest horn?
Not really worth it. I think the figure looks better without the big horn. What do you think?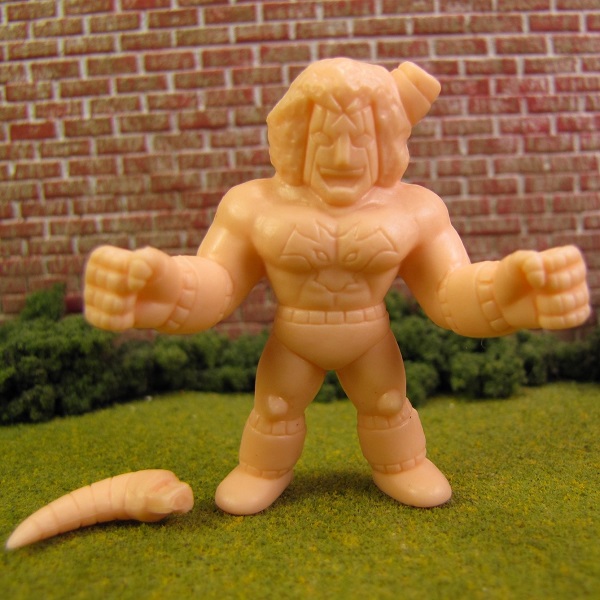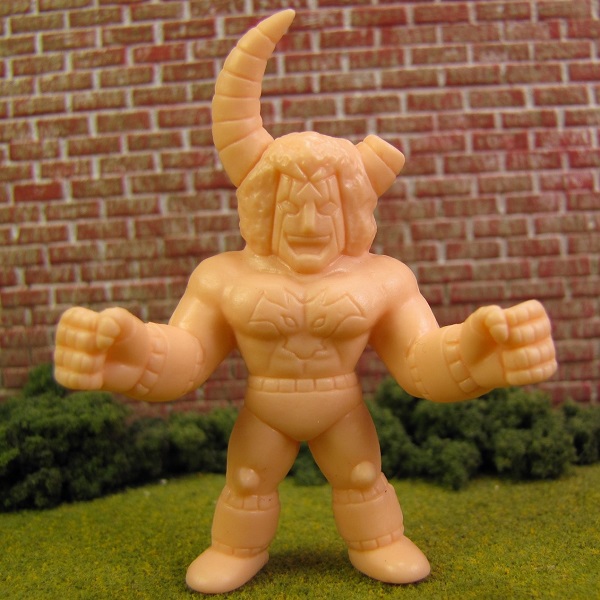 The