The Kinkeshi Premium figures have been released as complete boxed sets (Volumes 1, 2, 3, 4, 5, 6, 7, 8, 9, 10, and 11). Bandai added to the Kinnikuman Kinkeshi Premium figures by releasing a series of figures in vending machines (Gashapon). The capsule has a checklist and single sculpt. The main Gashapon series has six sculpts in three colors: (1) Flesh; (2) Blue; and (3) Red. Some sets have painted chase-figures. Some of the sculpts are two-piece, which was a trait of some original Kinnikuman figures. The first series, second series, third series, fourth series, fifth series, sixth series, seventh series, eighth series, ninth series, 10th series, 11th series, 12th series, 13th series, 14th series, and 15th series have already been reviewed.
There are also special "best of" sets. These figures follow the same format, but the colors are Flesh, Green, and Clear. The first and second sets of this special "best of" figures have already been reviewed.
Bandai released yet another special set, "Kinnikuman Wazakeshi Premium." This new set features two-piece combinations of characters. The sets contain five two-piece sets. They only color that is available is the original keshi/M.U.S.C.L.E.-flesh color. The first and second volumes have already been reviewed. The most recent special edition from Bandai does not seem to have an overarching title or brand. The most recent set is simply called, "Clan Forces Gathered."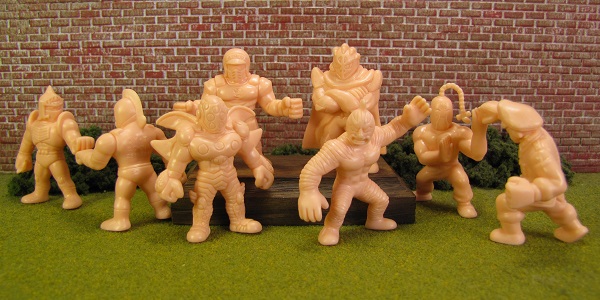 Does the 50/33/17 Gashapon rule still work? Let's find out. For those that don't know, the 50/33/17 rule suggests that the figures fall into one of three groups: (1) figures I love – 50%; (2) figures I accept – 33%; and (3) figures that confuse me – 17%.
I have to start with a figure that I absolutely love.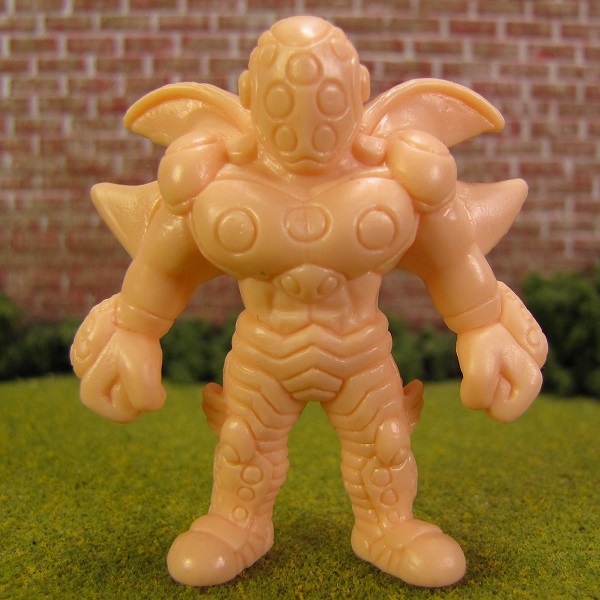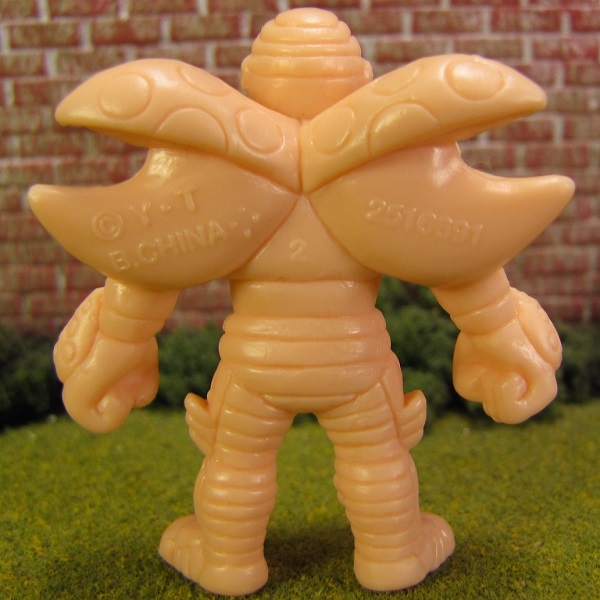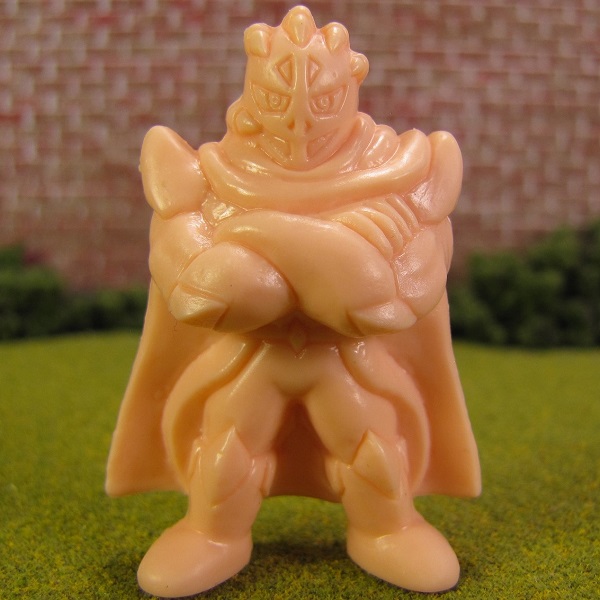 Initially, I thought we had seen this figure before in another set. Turns out my brain combined this figure and this figure.
Or maybe we have seen him before in another form. I don't care. This recreates that childhood M.U.S.C.L.E. confusion, which is priceless to me.
I know we've also seen this character to the right too. Still love him. It is such a great character design. I don't even mind him with his arms crossed. Although I will confess that I'm hoping Bandai scales back on the arms crossed pose moving forward.
The final figure that I loved, seen below, had me arguing with myself. I love the final sculpt. He reminds me of the #219 figure. And I like the unusual pose – my guess is either just starting or just finishing a move; winner either way.
My only hesitation with the figure – why the removable arm again? Seriously Bandai. I'm going to need the answer.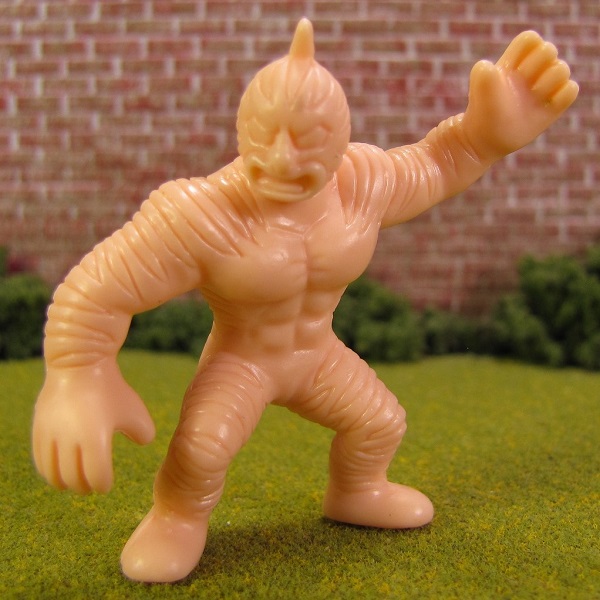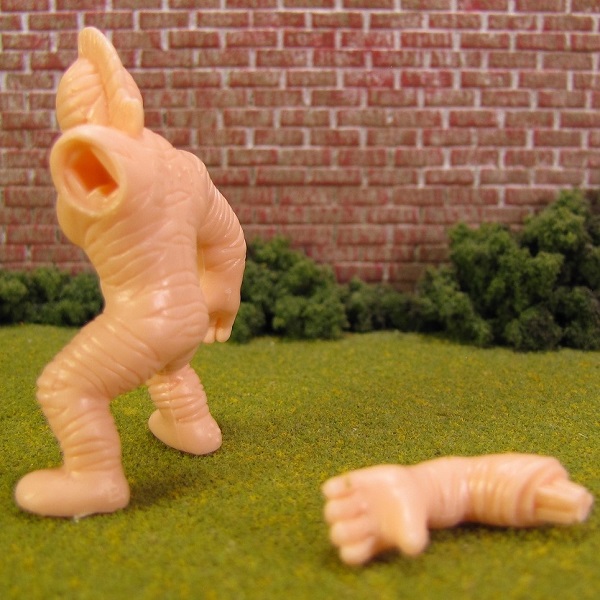 The 50/33/17 Gashapon rule is still holding up. To keep the rule perfectly working there would have to be two figures that I accept. I accept the two-piece below.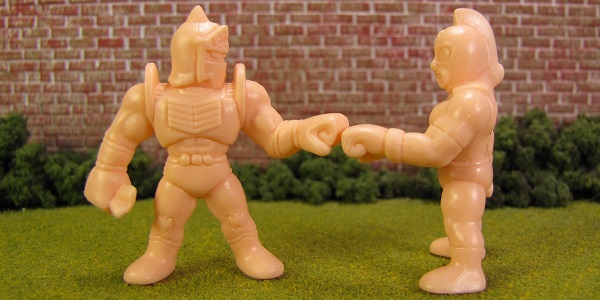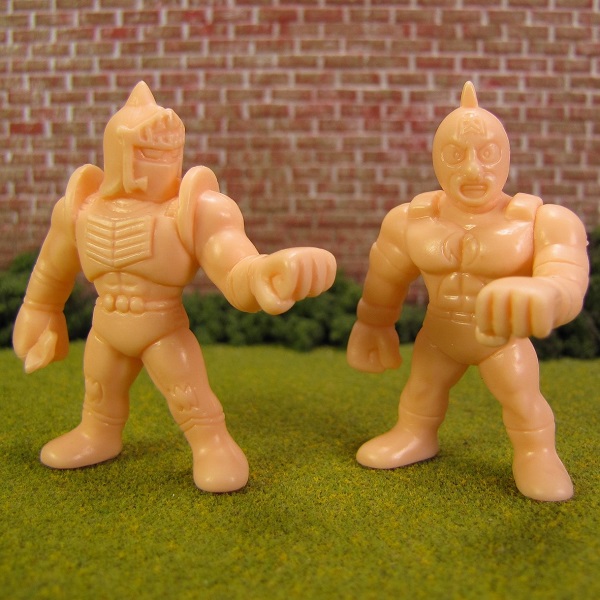 Is this the greatest combo ever? No.
But it's fine. It might have fallen into my "confusion," or lower ranking, but two things charmed me. First, I love whatever Kevin Mask is holding. I thought it was crumbled cash. It just seemed cool to me.
The second part was Kinnikuman/Muscleman's face. It was one of the most emotive faces I have seen from this character. It wasn't stoic or silly. It was something new and different and I appreciated it.
I also accepted the return of the Big Body character.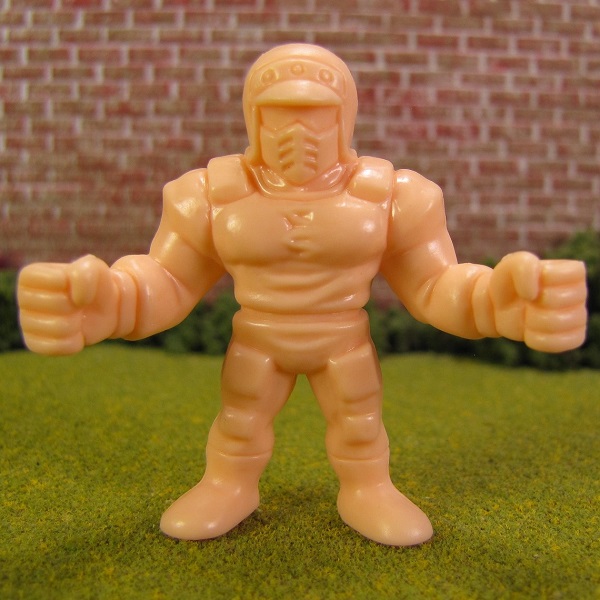 There's no love or hate. Hell, maybe he's even shown up before. I don't care either way.
Just like M.U.S.C.L.E., there won't be a Grand-Slam-Perfect-100-Score every time. There are going to be some filler figures. It's a fair price to pay for some of the other classics we receive.
To, even my surprise, the 50/33/17 Gashapon rule is still holding up. The final figure should be the "figure that confuses me." For the sake of the rule, then I could say, "I'm confused why Bandai and Kinnikuman keep a Nazi alive."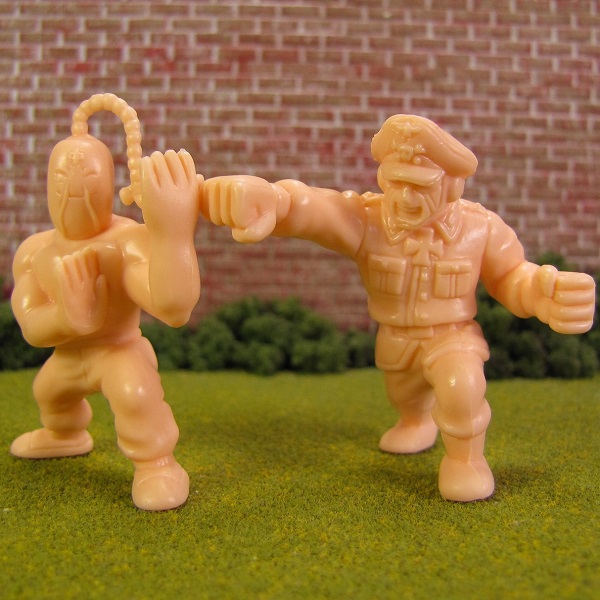 I'm not confused. I just hate it. I just hate the character.
You can spare me the "he's changed; he's good now." I don't care. I don't like seeing/owning a Nazi toy.
"I guess you don't like Indiana Jones fighting Nazis!"
I love seeing Nazis get their asses kicked – that's a given. However, Indy is historical fiction. It is time period appropriate for Nazis to be the villains.
Kinnikuman is an inter-dimensional, super-hero, wrestling situation. You don't need Nazis. At all.
This character exists because he was/is popular. There is money to be made from keeping him in the story and continuing to sell the merchandise. I'm not mad at Yoshinori Nakai and Takashi Shimada. These men need to write their story with total creative freedom.
I would have killed the Nazi.