Kinkeshi Premium
figures have been released as complete boxed sets. Bandai added to the Kinnikuman Kinkeshi Premium figures by releasing a series of figures in vending machines (
Gashapon
). The capsule has a checklist and single sculpt. The main Gashapon series has six sculpts in three colors: (1) Flesh; (2) Blue; and (3) Red. Some sets have painted chase-figures. Some of the sculpts are two-piece, which was a trait of some original Kinnikuman figures. The
fourth series
and
seventh series
has already been reviewed.
There are also special "best of" sets. These figures follow the same format, but the colors are Flesh, Green, and Clear. The first and second sets of this special "best of" figures have already been reviewed.
On the secondary market these series are normally sold as complete sets. This is a blessing and a curse. It makes securing the entire series easier, but Bandai has included many sculpts that look very similar to figures already released in other waves. In fairness, I am unsure of the specific timeline of these figures. Plus, the sets have been purchased out of order. It is possible that the gashapon had a sculpt first. Either way, the characters seem to be repeated with great regularity.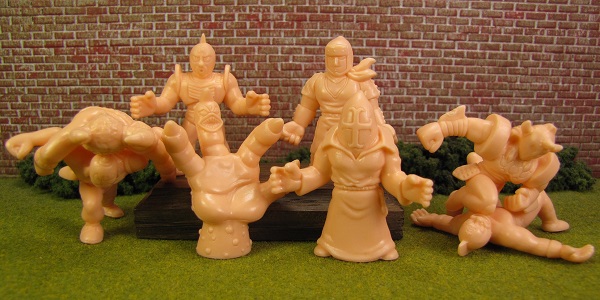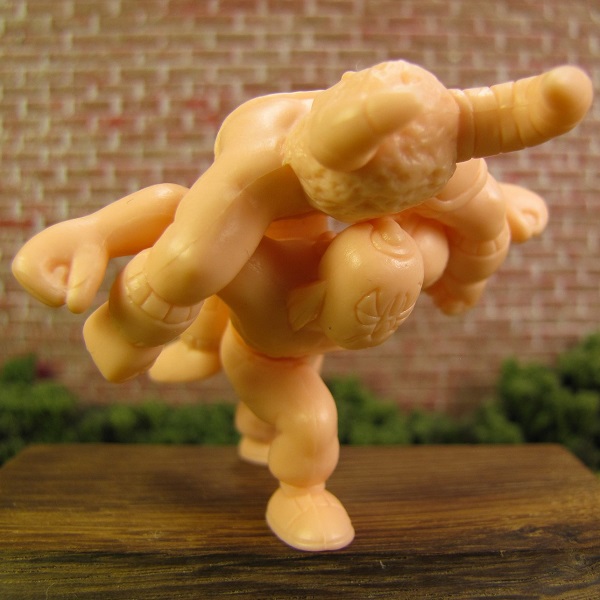 This figure review should start with acknowledging I've already reviewed one of the two-piece figures. The Special Gashapon #2 took the combo and put it in the "best-of." This must speak to the popularity of these characters in Japan, because I wouldn't have put it in a "best-of."
Between the two-piece sculpts in this set I would have selected the other one for the "best-of" set. Everything about it is better. This second two-piece sculpt has a better sense of movement and action. Plus it just looks cooler. It is the cooler looking wrestling move for wrestling figures.
It also displays better than many two-piece figures. This will be a figure that ends up on my shelf.
I'm trying to figure out the two-piece formula. And I can't quite crack it yet.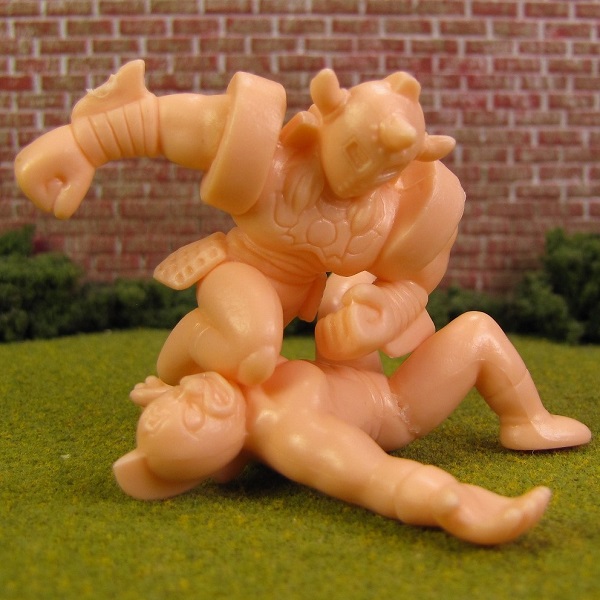 When I saw this two-piece I thought, "The worse the two figures look apart – the better the combination."
These two-pieces look terrible apart. There's no positive, cup-half-full view with these figures. They look very dumb apart. However, they look awesome together. I started to feel confident about this "rule," but this combo popped in my mind and proved to be an obvious exception.
Maybe the two-piece looks the best as freeze-frame action move? The submission holds and carries (the slower moves) don't look as cool as the two-pieces that look like a violent (faster) punches, crashes, and kicks. Could that be the secret?
What do you guys think?
[poll id="69″]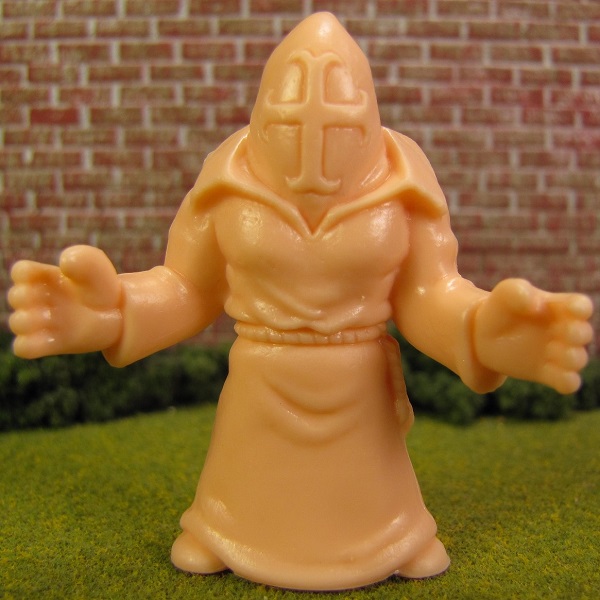 The "Claw" is probably the figure that jumps out first with this set. It wasn't the one that jumped out for me. It was the figure to the right. Why does he look familiar to me?
I think it is the unproduced Kinnikuman figure from Part 20, but I feel like I've seen him somewhere else too. Where?
Even if I can't solve that mystery – I still like the sculpt: Neutral pose; familiar feeling without being overly specific; and a little spooky.
But I'm sure more people are excited about the return of "the Claw." I do like it, but I'm not a Claw super fan. For me, this figure has a very specific old-school keshi feeling. Very specifically, the sculpt reminds me of this counterfeit figure.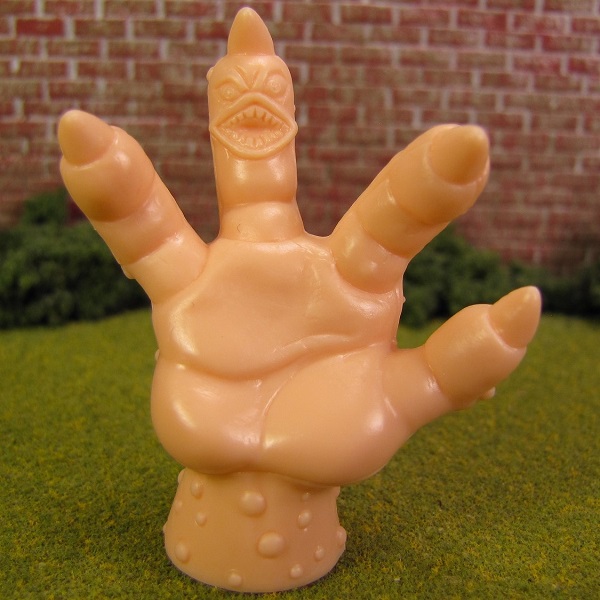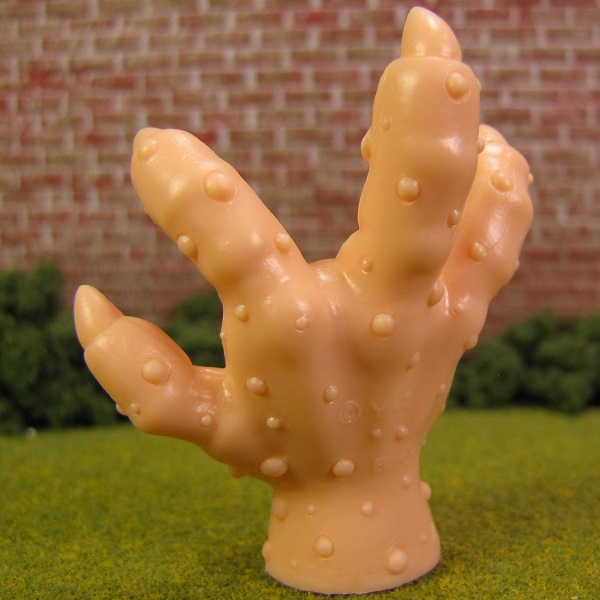 But there's something troubling with both of these figures. Were these figures rotocast?

This suggests, to me, that Bandai is trying to cut costs by using less material. If they are doing that, then are we closer to the end of the Premium figures? That would be a huge bummer. I hope I'm 100% wrong and worrying about nothing. I hope.
The last two figures. They are fine. They are fillers.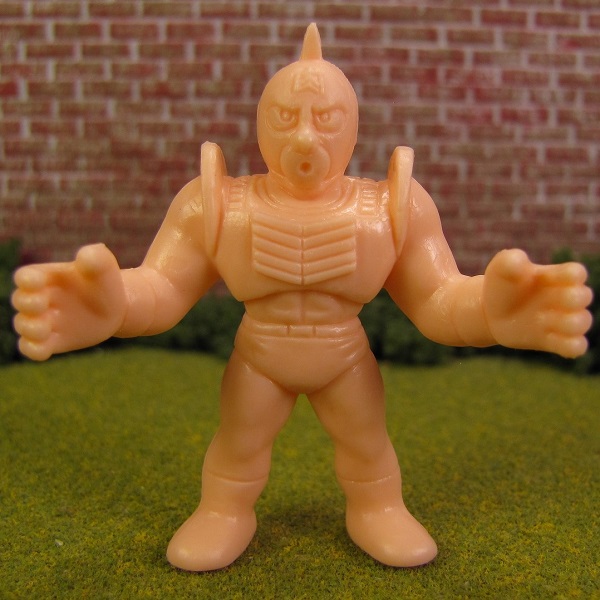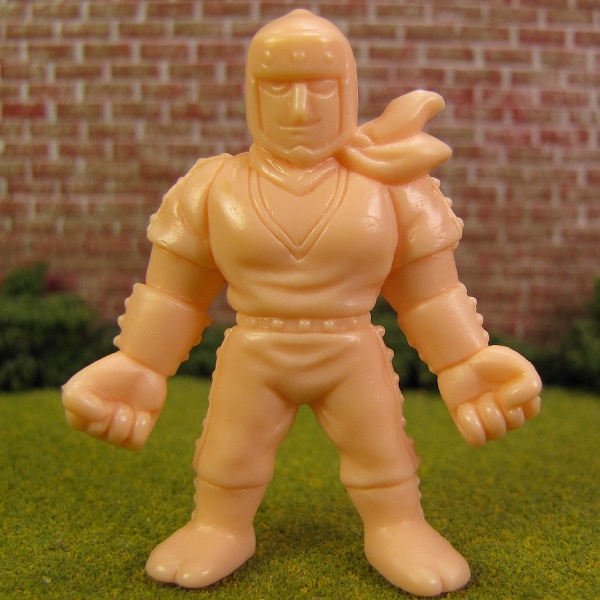 The