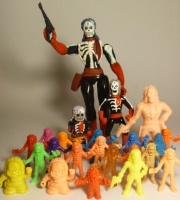 Five years ago Professor Terry kicked off our week with MMMM #24. I didn't know that Kinkotsuman was the main villain from the Kinnikuman comic. I think Terry was 100% correct. There's no way Mattel was going to make a skinny, little skeleton the main villain of their new toyline.
There were also some warped and error figures added to the archives. I loved rereading Jeff's story. It cracks me up that sellers want to add a premium to a damaged figure.
Don't get me wrong, I love these types of figures – but they're damaged. Is there any hobby that would suggest a damaged figure is worth more than a mint condition version?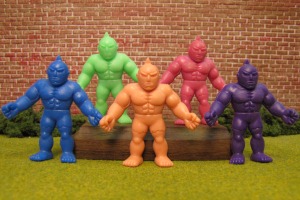 M.U.S.C.L.E. Figures #205 got his entry in the M.U.S.C.L.E. Figure Guide. Like Professor Terry recently said, I think this is one of the worst M.U.S.C.L.E. figures.
I don't dislike the figure, but it does nothing for me. This figure even manages to be dull by only having Class C color versions.
I wonder if this figure would make a great base for customization? If the figure was missing its head and tweaked in some other way, then I don't think I'd recognize #205 right away.
Finally there is the Epilogue. It always sounds so pompous to me when I write, "That was a pretty good Epilogue."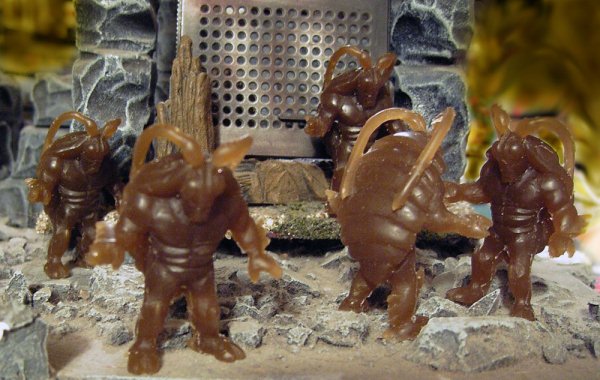 But I do think it was a pretty good one. I liked the comic and I still feel the same way. It seems like the Infestors made their first appearance on the site. I love these figures! For me, this line always felt 100% under appreciated. Hopefully Luke will tell me I'm wrong and that the line paid for is house. I'd love for that to be true.
You can still add some of these figures to your collection. I promise you won't regret buying these figures.