I came across the comic to the right. I thought it was pretty good. I also thought it rang pretty true.
I feel like I've given this rap before, but this comic made me think about it again. This comic, to me, isn't about a girl in a comic shop. It's about the human experience. There will always be someone that is bigger, smarter, more experienced, better (even if it's in their own mind), or whatever.
It's the exception that those people will treat newbies very well. But you've got to start somewhere. I think the idea that adversity makes you stronger is becoming less and less popular.
I should be clear, I'm talking about the small complaints people have – comics, message boards, high school, weight rooms, kind of stuff. Someone like Michael Sam is going to face real adversity. I can't pretend to understand the experience he is about to undertake – but he will have my support. I would never consider buying an NFL jersey, but I'd very proudly wear a Sam jersey.
Where am I going with all this? There will always be people that are dicks. We certainly see it in M.U.S.C.L.E. and little figure collecting. And when we see the MRT play out, it usually brings out some ugly behaviors. But it doesn't have to be like that. There will always be assholes (just look below), but we can try to have fun. We can try to be positive, welcoming, good MUSCLE collectors. And when we see people acting like assholes, we can set-up a tournament!
AOTW #1 was been dominating the tournament so far. He's going to be hard to beat. At first I thought this guy could be a strong challenger, but then I saw this auction, and then this auction, and finally this auction. I thought I had my next AOTW contender locked-up. Nope. It was this auction that seemed like he could actually take on AOTW #1.
Below is the match-up for this week. You can vote can in the upper right hand corner. It would be great if you added your rationale in the Comment section at the bottom of the page. I think other collectors would be interested in why you voted for a certain Asshole. Plus it will help with the seeding at the end of the year.
Without any further ado, the third AOTW match-up of 2014.

AOTW #4 was actually first AOTW in 2014. As I said before, the Flesh figure isn't worth anything. And the other two super common (but popular) figures are worth, at most – and I'm being quite nice, $15. Assuming you agree (and you should), that's only 400% overpriced.
But, if you subscribe to that logic, AOTW #1 is 2900% overpriced.
This time I'm not using logic. AOTW #4 is just more offensive to me. It's just a gut feeling. What do you think?
– Kids. This is why you study. You don't want a 2nd-rate school with 2nd-rate instructors.
– I don't need any figures, but you should double check a $0.99 auction from Canada.
– You could argue the price, but you can't argue with nice counterfeit M.U.S.C.L.E. figures.
– Nice mixed lot of 27 figures.
– This would be too if it didn't have a stupid starting price.
– Big lot of 171 Flesh figures.
– "Vintage Rare And Very Rare M.U.S.C.L.E Figures" A real wordsmith.
– If there had been an Auction Watch this week, then this would have been the star.
– 55 figures – currently at $0.18 per figure.
– Hey, dumb-dumb. If you're going to start your auction at $11.99, then your lots need to loo like these.
– I was going to bid, but they're faded in the corner – not counterfeit. Errr.
– Out of all the things to notice with this auction, it was the shipping that I focused on. Seems low.
– This seller isn't an asshole. They are a stupid fucking idiot. A loose, complete belt in great condition sells for $6.50.
– It's a pretty nice set of 28-packs, but the opening bid should be $25. This opening bid is a joke.
– 70 figures, seem to be in ok shape, and are at $0.14 (as of writing this).
– For being that beat-up, I'm surprised to see the bidding that high.
– I like this set, because of the catalog, but it's too bad it's not really the set.
– I have never seen these. Pretty cool.
– Why is this priced at $77.77?
– At $800 it killed Auction Watch. At $8 it just seems overpriced for a beat-up job lot.
– This overpriced lot keeps getting re-listed. No big deal. But I need an answer. What is "including LOD who retails about $60?" I NEED TO KNOW!!!
I've often said you can't really judge figures until you have them in your hand. I still believe that. But you can, and in this case should, get excited by the pictures. Luke Harris of imperfecz (and formerly l.designs) has some new figures – Infestors.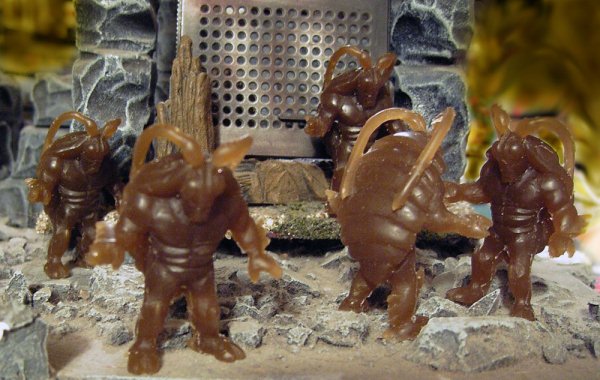 These look incredible and I feel like this is hands down Luke's best work. I've praised his work many times before, so I hope it is crystal clear what a high compliment I am trying to pay him.
I actually messaged him to say that I love the figures, but can't order them right now. I've got so many figures sitting in the original mailed package. I haven't even opened some figures. So I need to tip-toe back into custom figures. I'm overwhelmed with reviews that I still need to write.
The Infestors will certainly be the next custom figure I order. If you want to beat me to it, then you can order them here.
Did anybody see the story NBC did about U.S. luger Kate Hansen? Check this out if you need to catch-up on the story. I was going to post the video but it had a feeling of deja vu. I've posted this before. It's the same story, but it was better the first time.

And it was even better
before that.
The Lady of the Week has painted me into a corner. Based on the clicks alone I recognize how popular it is. But I spend an embarrassing amount of time trying to find something good – without resorting to full blown porn.
So I went in a different direction.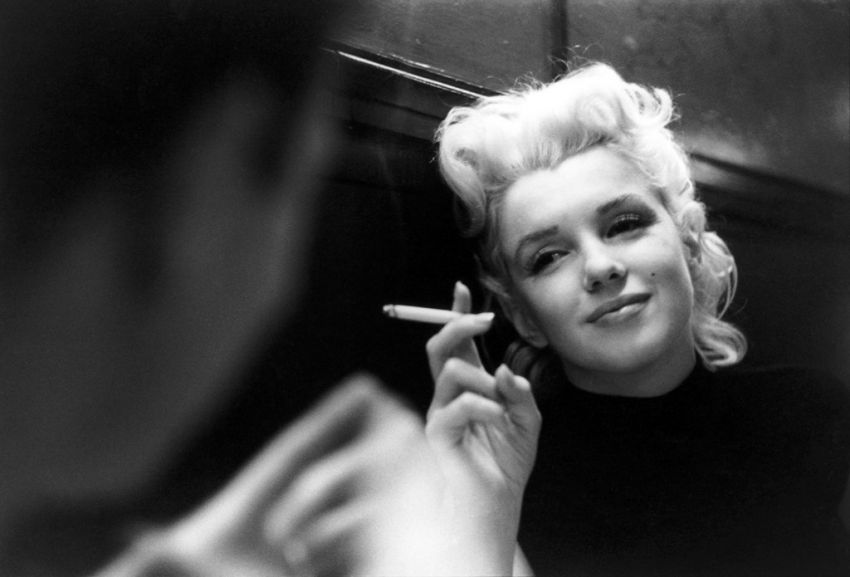 I imagine Marilyn Monroe came with a mountain of baggage. But when I see a picture like this one I think she had to have been pretty cool too. Or maybe she could just turn you to mush with a look?