Kinkeshi Premium
figures have been released as complete boxed sets. Bandai added to the Kinnikuman Kinkeshi Premium figures by releasing a series of figures in vending machines (
Gashapon
). The capsule has a checklist and single sculpt. The main Gashapon series has six sculpts in three colors: (1) Flesh; (2) Blue; and (3) Red. Some sets have painted chase-figures. Some of the sculpts are two-piece, which was a trait of some original Kinnikuman figures. The
fourth series
,
sixth series
, and
seventh series
has already been reviewed.
There are also special "best of" sets. These figures follow the same format, but the colors are Flesh, Green, and Clear. The first and second sets of this special "best of" figures have already been reviewed.
On the secondary market these series are normally sold as complete sets. This is a blessing and a curse. It makes securing the entire series easier, but Bandai has included many sculpts that look very similar to figures already released in other waves. In fairness, I am unsure of the specific timeline of these figures. Plus, the sets have been purchased out of order. It is possible that the gashapon had a sculpt first. Either way, the characters seem to be repeated with great regularity.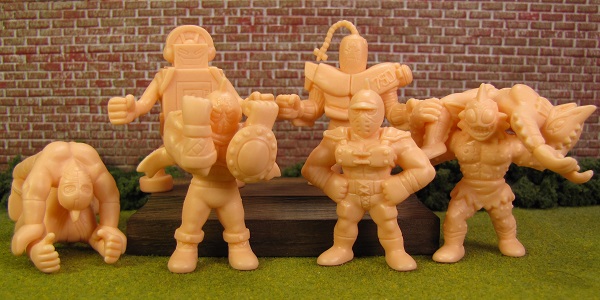 At this point, I have reviewed 12 different Kinkeshi Premium sets. My reactions has been largely positive. I've found a love of two-piece figure sets. Felt indifferent with figures that felt like fillers. And been utterly blown away with some sculpts. Probably the harshest reaction has been to Nazis and a Terri-Bull I wasn't crazy about.
If I had to minimize to the simplest description, then it is "I've loved all the 'new' M.U.S.C.L.E. figures."
The two-piece sculpt below is the first figure I flat-out hate.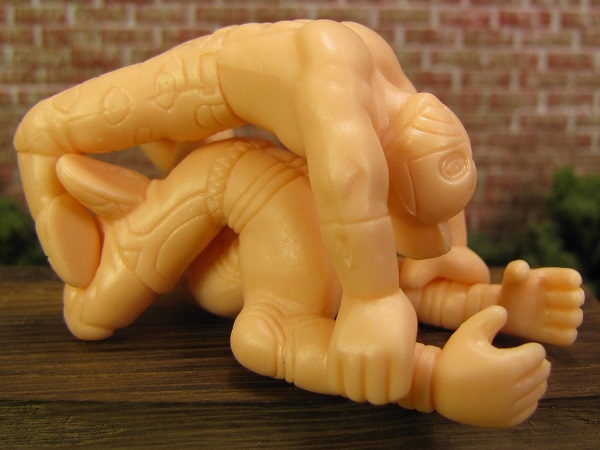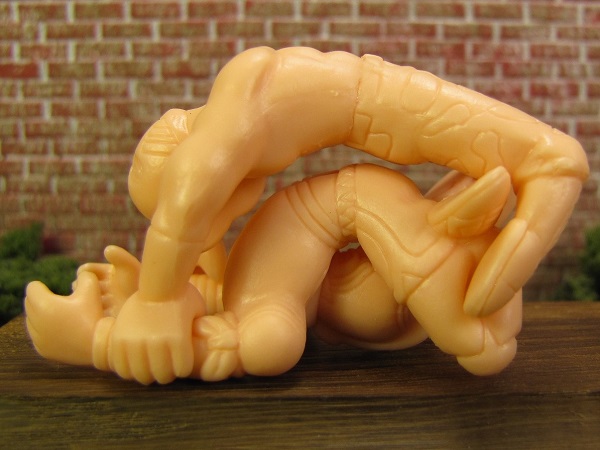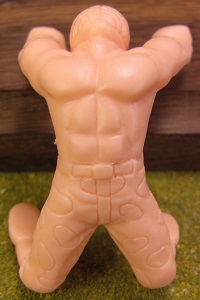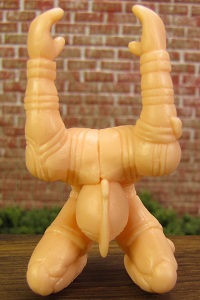 What am I looking at?
I can't identify a wrestling move. I can't figure out how the bodies are intertwined. It makes no sense to me.
Fine. Maybe I don't know the move. It just looks stupid. It isn't exciting. You can't really identify characters. Even once you do; they don't look interesting. These are just dull, weird figures.
But that's ok. I've reviewed 12 different Kinkeshi Premium sets (almost 150 figures) and this is the first thing I truly hate. I think that speaks to the outrageous awesomeness that Bandai has achieved with these figures.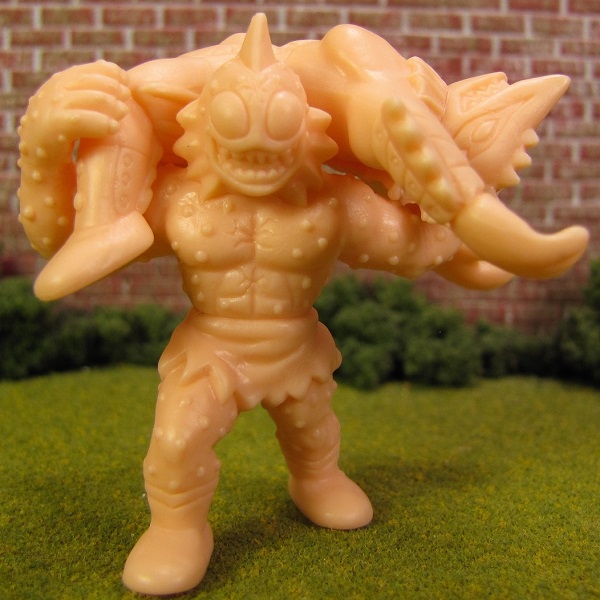 The other two-piece figure with this set is a perfect example of the awesomeness Bandai has achieved. It doesn't bring me any closer to cracking the two-piece recipe for success, but I know that I love this combo.
I think the pairing of these two characters is what makes the figure so attractive. These two monsters should be fighting each other. These figures illustrate, to me, the power of these character designs. Both kids and collectors can instantly fill-in a backstory. These designs inspire the imagination – just like M.U.S.C.L.E. figures over 30 years ago.
The inability to decide the best angle to photograph the two-piece figure is inarguable evidence that the sculpt is beautiful and complex. Straight-ahead? At a slight angle? I still can't decide which angle looks better.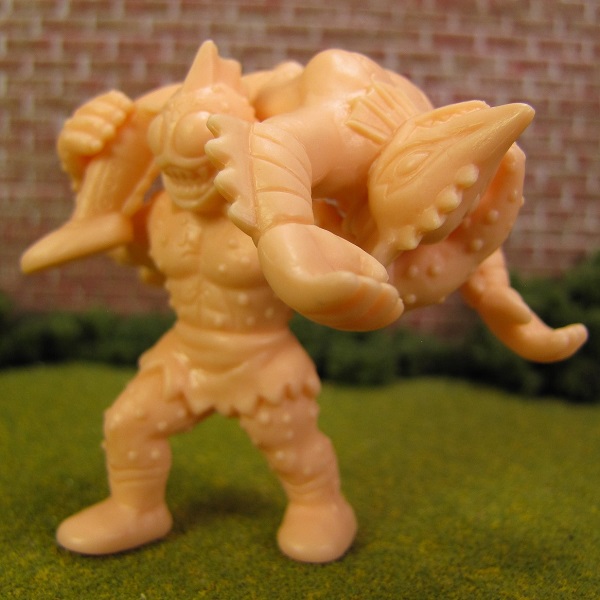 The set is incredibly beautiful together, but looks rather silly when they are separated. The Atlantis character (or the #161 M.U.S.C.L.E. figure) looks less silly, but he still looks silly.
The other character looks flat-out hilarious on its own. I wish it looked a little less silly, because I wouldn't mind another version of his pretty cool character. The original one was pretty damn awesome.
I don't want the two-piece sculpts to invade the 15 Figure Box Sets, but I've grown to really enjoy them as part of the Gashapon series. Again, I think this is clear evidence that Bandai has captured lighting in a bottle for a second time. I was not a fan of two-piece figures, but I've really grown to appreciate them (except for one of them).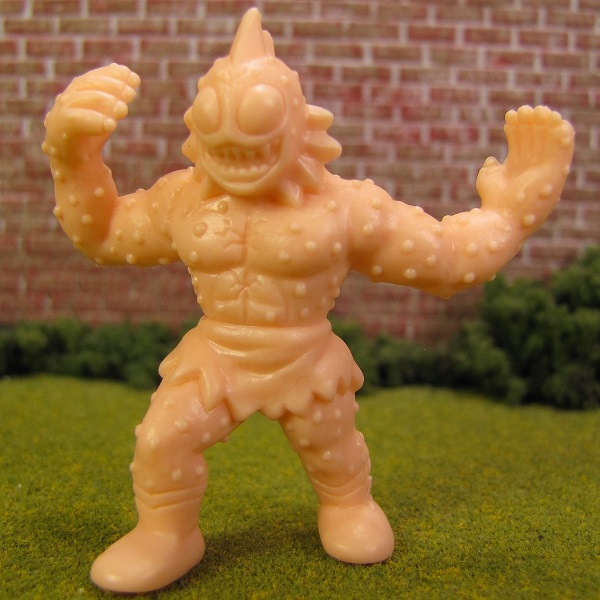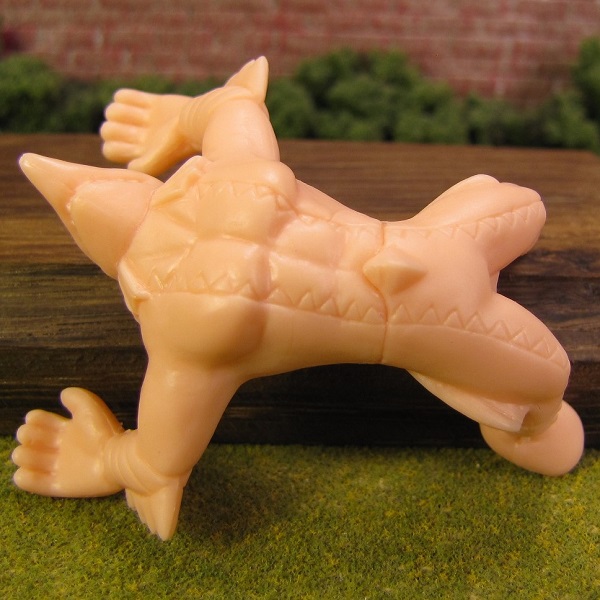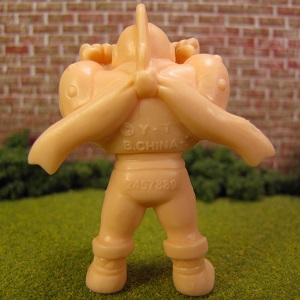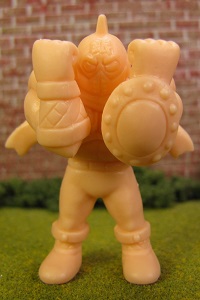 Kinnikuman? I don't know if this is him, but he certainly has a Kinniku-quality. That's why I like the unique pose.
However, I'm a little confused with the back of the figure. Are those wings? Are the scarfs? If they are the latter, then why are they moving?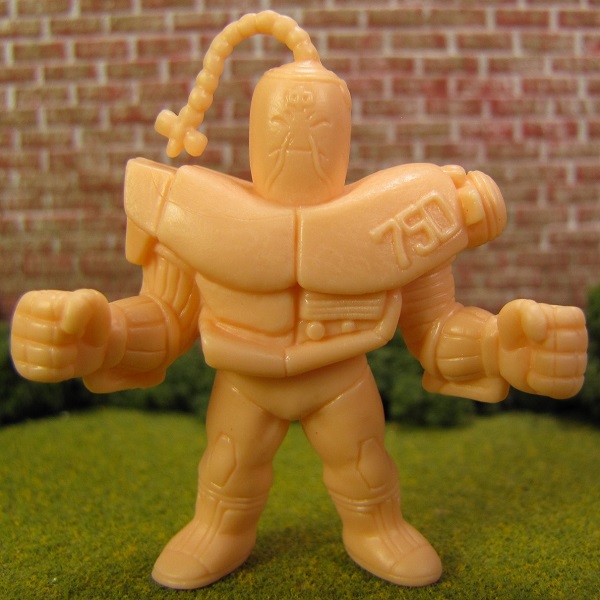 You know what – I don't care. The front of the figure is so cool it doesn't have to make any sense.
We've had several version of Ramenman, and I thought I had selected my favorite. Not anymore. This is my new favorite version.
It kind of reminds me of the Ramenman with Dragon. But I also like it because it's so crazy. Is he turning into a motorcycle?
Again, that's part of the M.U.S.C.L.E.-magic for me. Seeing figures that are recognizable, but still mysterious.
The last two figures are perfectly fine, but these feel like the fillers for this set. They aren't bad, they just don't do much for me because we seen figures like this before.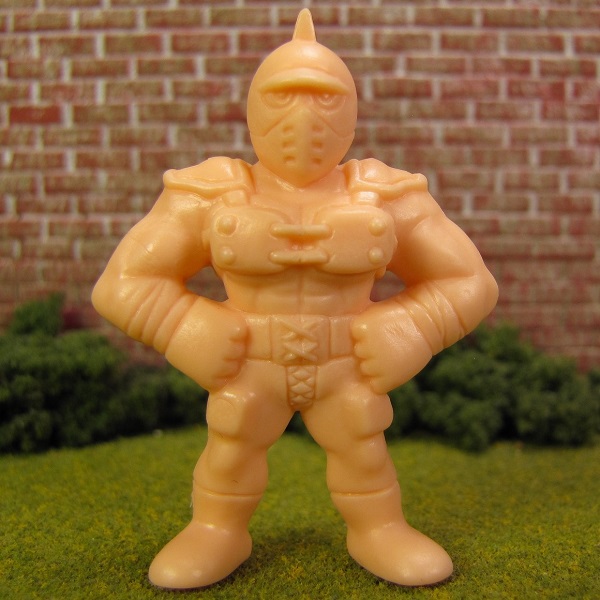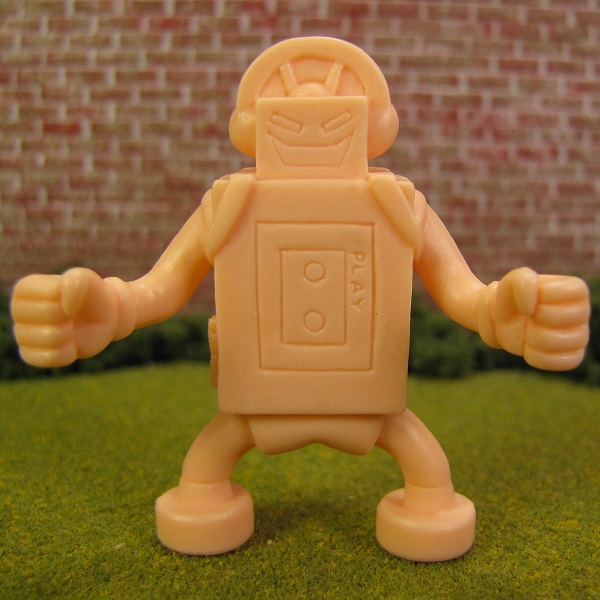 The