Friday's Epilogue
I got curious about our former AOTW champions. To my complete and utter surprise, the $10 Broken Lid was still for sale. As stated in the auction description:
This is just the lid to the MUSCLE trash can.
This seller first came to our attention on October 18th, 2019. That means he's been trying to sell this broken lid for, at least, 177 days.
Did you know you can also buy a 1-year protection plan from SquareTrade for $2.99 with this item?
It's a great option. Do you know what the protection plan will cover? Let me tell you.
Coverage for product breakdowns and malfunctions
100% Parts and labor, no deductibles
24/7 customer support
5-day service guarantee
Cancel or transfer anytime (full refund in first 30 days)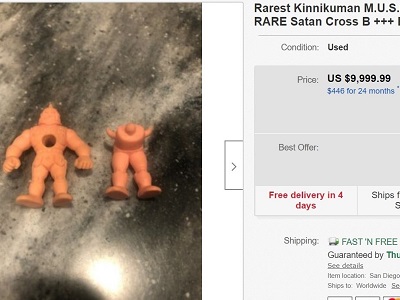 How has this guy not sold this rare, M.U.S.C.L.E. jewel? The shipping costs are probably too high.
After I revisited that train-wreck, I wondered what asshole currently had the highest priced M.U.S.C.L.E. item listed on eBay. I wasn't disappointed: Rarest Kinnikuman M.U.S.C.L.E of ALL TIME!!! SUPER RARE Satan Cross B +++ BONUS.
We first noticed him on August 16th, 2019, but he was just too absurd to talk about. Since this is SUS – let's dig in.
He used 'rare' twice in the auction title. You know how I feel about using that word in an auction description.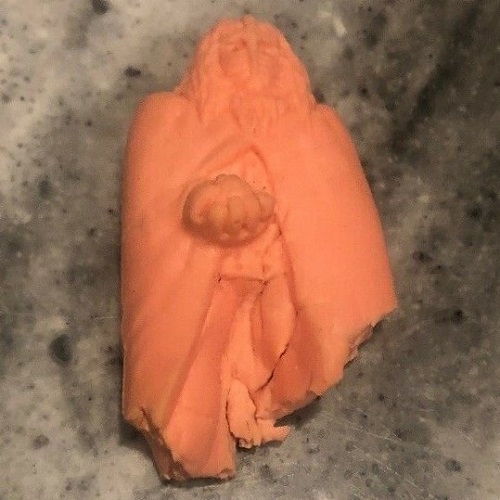 One of those rare items is a keshi Dr. Bombay that has been destroyed. No collector would want it. Maybe a kid will love melting it on the driveway?
He has also paired the "M.U.S.C.L.E. Satan Cross" legs from the kinkeshi version with the Satan Cross B. The Satan Cross B figure doesn't have hind legs. I'll cut most people slack here. If you had no M.U.S.C.L.E./Kinnikuman knowledge, then it could be easy to get mixed up and think B has legs.
However, if you set a $9,999.99 BIN I'm not cutting anybody slack. It is beyond absurd for almost 10,000 reasons. You pick your own favorite reason.
Normally these types of sellers are not just resistant to feedback they are combative, angry, and just plain unreasonable. That didn't stop me from contacting the seller.


Shocked I received any response, I also responded.
I also included a link supporting the $2 price, but it looked ugly.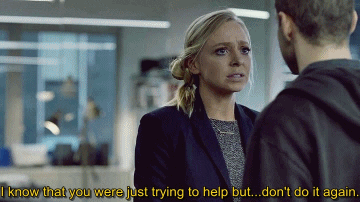 As of writing this, it hasn't changed.
I don't expect it to change by the time this posts.
I don't ever expect it to change.
M.U.S.C.L.E. collecting is just the best.
When I was writing