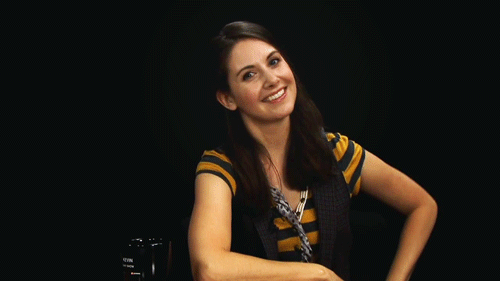 I have no explanation. Five years later I don't remember any of the specifics. And I'm not actually sorry anymore. I only do this for fun. Nobody was actually disappointed. No apology was necessary.
The good news, because I peaked ahead, is that posting did get back on track. It makes these posts much easier.
The Alison Brie gif did make me curious. Has any one person been featured more than her? I don't think so. I'm surprised to learn I had such a crush on her. I found three examples: one, two, and three (it was the homepage gif, not in the post). Three, four when the "sorry" one is included, doesn't seem like a lot.
Hell, there have been two Trump gifs in the last three weeks (one and two (also on the homepage). Nicholson has two (one and two). The more I kept looking there were plenty of people that had appeared twice. Can anyone find a person with three or more appearances?