Posts Tagged #219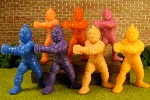 A complete visual archive of M.U.S.C.L.E. figure #219.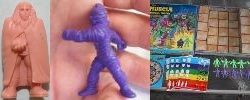 How could this week's Auction Watch not include the Dr. Bombay auction on LittleRubberGuys.com?
But it's not the only interesting auction…

This is the official archive for The University of M.U.S.C.L.E. as it attempts to document a full 233 counterfeit M.U.S.C.L.E. figure collection through the submission of collectors' pictures. The collection is part of Art 100.